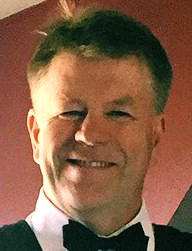 Solo adjudicator John Don MacKenzie concludes his interesting feature on the great composer Willie Fergusson and some of his tunes…….
There were a number of pipers from Dornie who joined the Scots Guards under P/M Willie Ross – one being my granny's brother Christopher MacRae, Lag.
Another was Kenny MacKay, who after the war became keeper at Pait Lodge in the remote Loch Monar area north of Strathfarrar. He had a brother Farquhar ('Fachie') who in those days was thought of as 'simple' and remained at home in Dornie. They were both accomplished pipers and composers, Kenny of Gaelic song as well. I have a number of their hand-written compositions which were  given to me by Kenny's son Iain – and they are musical indeed.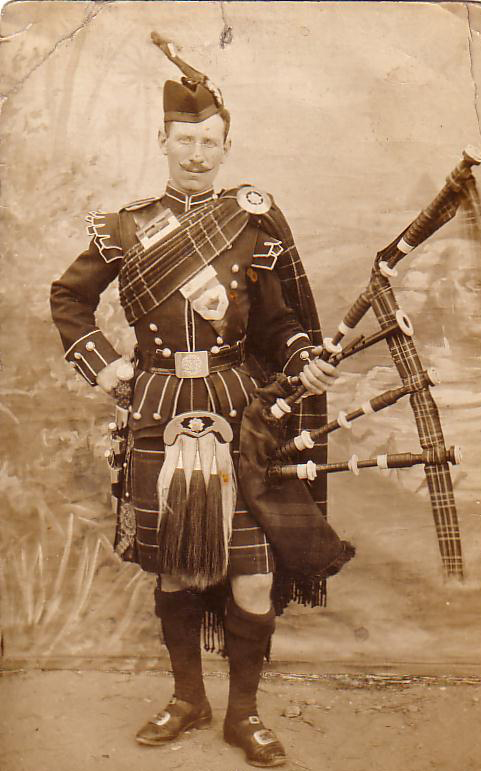 My grandmother said that the brothers would compose tunes and send them of to Glasgow for, on occasion, a fee of up to ten shillings (50p  in today's money). Specific details are not known. It has been told to me by older folk from the area, pipers among them, that Fachie MacKay was the composer of Dornie Ferry! None of these people had any knowledge of P/M Willie Fergusson or his book.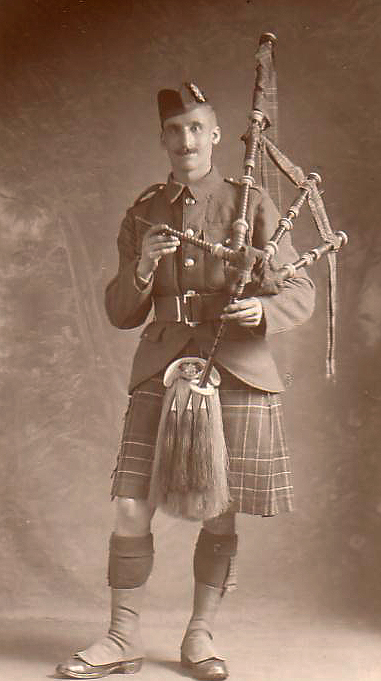 The slow air Loch Duich has been around in Kintail for many years and a Murdo MacRae, who lived in a hamlet known as Carn at the end of Loch Duich all his life, informed me it was a melody his mother sung in her younger days i.e. the turn of the last century. Murdie Carn  as he was known locally was an accomplished accordion player and played his box well into his late 80s. He died three years ago at the age of 92.
---
[wds id="6″]
---
It may have been Willie Fergusson who gave Loch Duich its name for  inclusion in his book, but as I mentioned in Part 1 of this article, he doesn't accredit a composer to Loch Duich or to Dornie Ferry or indeed any of the tunes in it. It is taken for granted that he composed them because they appear in his book alongside his other acknowledged compositions.
I'd like to emphasis at this point that this piece is in no way an attempt to take anything away from Willie Fergusson's reputation or ability as a player or composer. As previously stated he was by all accounts a top class gentleman with an impeccable character .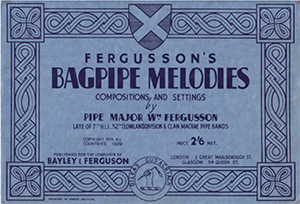 The tune Loch Duich is in fact a much, much older melody than we realise having been composed in 1804 either as a pipe lament or song melody. Here is its story  from the now rare 1899 book 'History of the Clan MacRae': There was a Christopher MacRae, whose father lived in Torlishy [about two miles from Shiel Bridge]. He was a Lieutenant in the 2nd Battalion of the 78th Highlanders which was raised in 1804. 
'He quickly came through the ranks and he returned to Kintail as a recruiting officer. Lieutenant MacRae, using his local knowledge and influence, brought 22 young men back to his battalion all from Kintail. In recognition of this feat he obtained an Ensign's Commission for his younger brother Farquhar.
'The departure of these men was commemorated (or mourned) by the air Loch Duich. The haunting melody expresses the sadness felt by the Kintail people as the Memory of Sherriffmuir and Culloden and its aftermath were still in their memory. The sadness was indeed well founded as Lieutenant MacRae and seven of the Kintail boys were killed at the Battle of El Hamet in 1807.'
Here follows an account of the battle from the memoirs of a General Stewart, CO of the 78th Highlanders: 'Sergeant John MacRae, a young man about 22 years of age but of great size and strength of arm, showed that the Highland Broadsword, in a firm hand, is as good a weapon in close combat as the bayonet. MacRae, killing six men, cutting them down with his broadsword (of the kind usually worn by Sergeants of Highland Corps.), when at last made a dash out of the Ranks at a Turk whom he cut down; but as he was returning to the square he was killed by a blow from behind, his head being nearly split in two by the stroke of a Sabre.
'Lieutenant Christopher MacRae, whom I have already mentioned as having brought 18 men of his own name to the Regiment as part of his quota for as Ensigncy, was killed in this affair with six of his followers and namesakes, besides the Sergeant.
'On the passage to Lisbon in 1805, the same Sergeant came to me one evening crying like a child and complaining that the ship's Cook had called him English names which he did not understand and thrown some fat in his face. Thus, a Lad who in 1805 was so soft and childish, displayed in 1807 a courage and vigour worthy of Ossian.'
I'm sure these words were poor comfort to the families of the soldiers killed and the pipe tune composed for their departure would then have taken on an even more poignant role .
There are two graveyards in Kintail, Clachan Duich at the Glenshiel end of Loch Duich and Ard Dearg on Loch Duich's south shore. The normal practice is at funerals for the piper to play 'Theid mi Dhachaidh Crodh Kintail' (loosely translated as 'I will go home to Kintail' at Clachan Duich and Loch Duich at Ard Dearg. Why? I don't really know.