The forecast looks good for the first of the big outdoor solo competitions at the Atholl Gathering in the grounds of Blair Castle, Blair Atholl, Perthshire, on Sunday.
All piping events start at 10.30. Fifty-three adult and 12 junior pipers will be judged by 12  judges. The Army School of Piping has kindly provided the stewards. They are all full-time soldiers on a six-month course to learn piping from scratch.
Darach Urquhart will be defending the P/A Piobaireachd title he won last year. Also competing is Craig Sutherland last year's Champion Piper. Craig is pictured above. There are a number of pipers playing who all featured prominently at last weekend's British Pipe Band Championships including David Wilton and his wife Claire of the victorious
Grade 2 Champions Lomond & Clyde
. Also entered are Callum Beaumont and Greig Canning pipers with the
Grade 1 champions Inveraray
, Andrew Hall and Sarah Muir of Shotts, Ashley McMichael and Graham Drummond of Field Marshal and William Geddes of Glasgow Police.
The Atholl Highlanders Pipe Band under P/M Ian Duncan, will lead the Highlanders from the Castle ready to parade at the games
field at 1.15pm. This is followed by the Highlanders race, tug of war, demonstration of highland dancing and all the usual games events.
Piping judges on duty at this year's games are: E Anderson, R Barnes, A Forbes, A Frater, P Grant, A Maclean, I McLellan, C MacLellan, S Samson, S Shedden, T Speirs, R Wallace.
Three tunes are required for the A/P/Open Piobaireachd, B grade Piobaireachd and C grade Piobaireachd. There are two heats for the light music with pipers submitting three MSRs and three Hornpipes and Jigs to be played at the same visit but judged separately.  Three will go forward from each heat to a six piper final.
The MSR final requires three tunes of each and the H&J final is own choice. The Atholl Gathering sees the start proper of the Scottish Highland Games season with dozens of traditional gatherings taking place all over the country over the summer. The Piping Press Guide to the Games can be accessed
here
. Get out and support these events if you can.
Here's the blurb from the Atholl Gathering website: 'Kick off the Highland Games season this Bank Holiday weekend by joining His Grace the Duke of Atholl and his private army at the Atholl Gathering. Watch local and regional heavyweights battle for victory in classic competitions such as the caber toss, hammer throw and shot put, while around the arena, pipers and Highland dancers compete and entertain throughout the day. At 1.15pm, the Atholl Highlanders will march into the arena led by the booming sound of the pipes and drums before taking part in its own mini Highland Games.' 
The draws for Blair Atholl:
P/A/ Open Piob: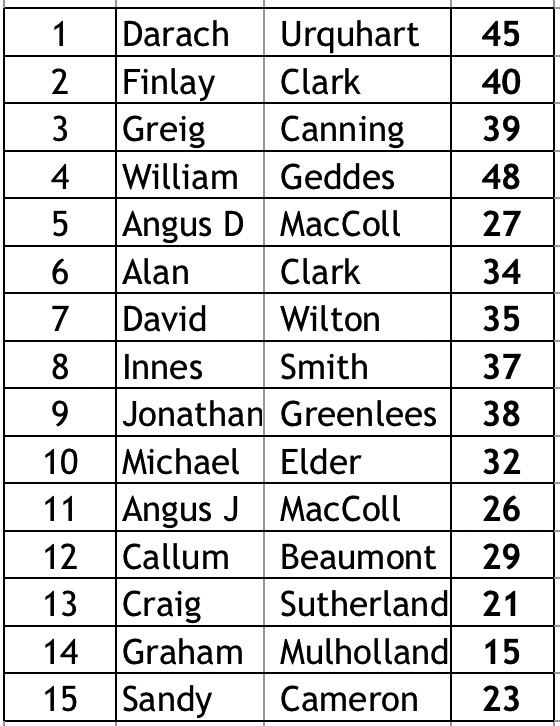 B Piob: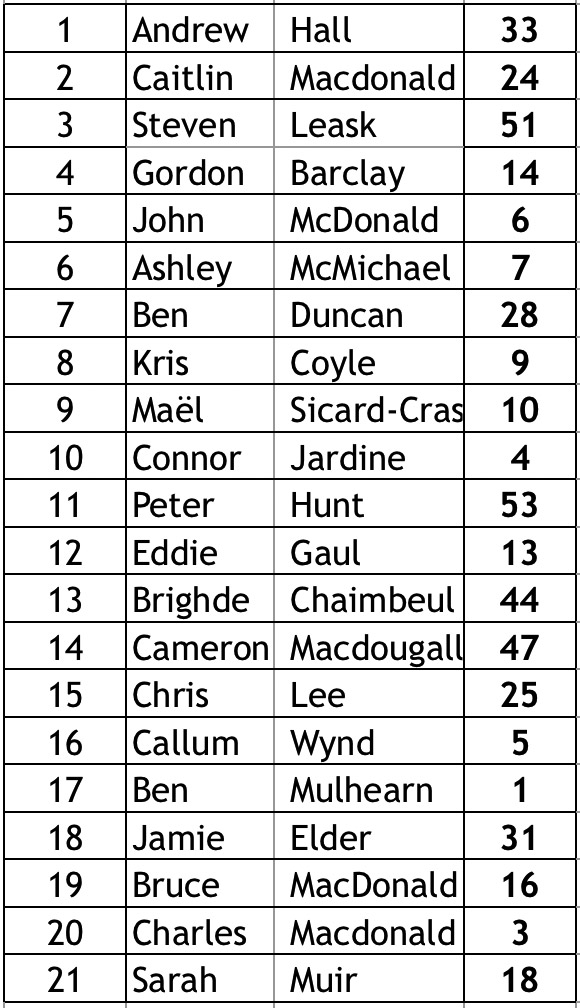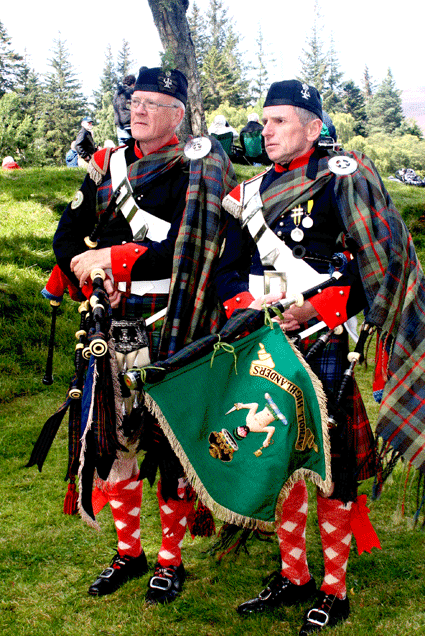 C Piob: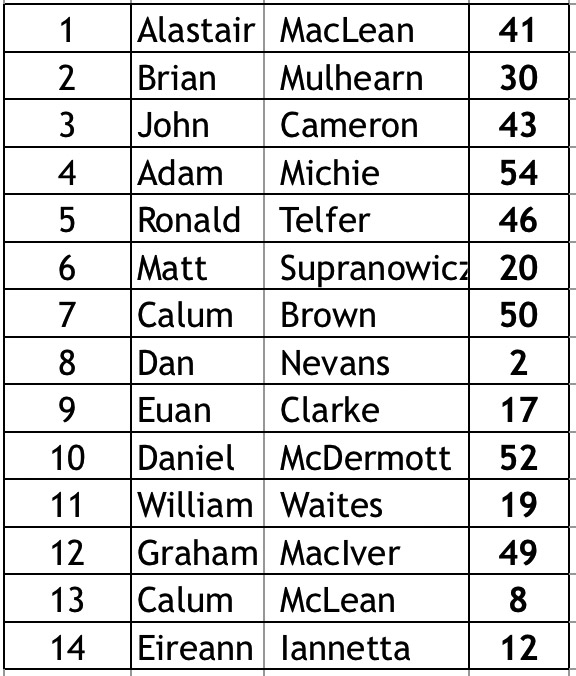 Ceol beag Heat 1: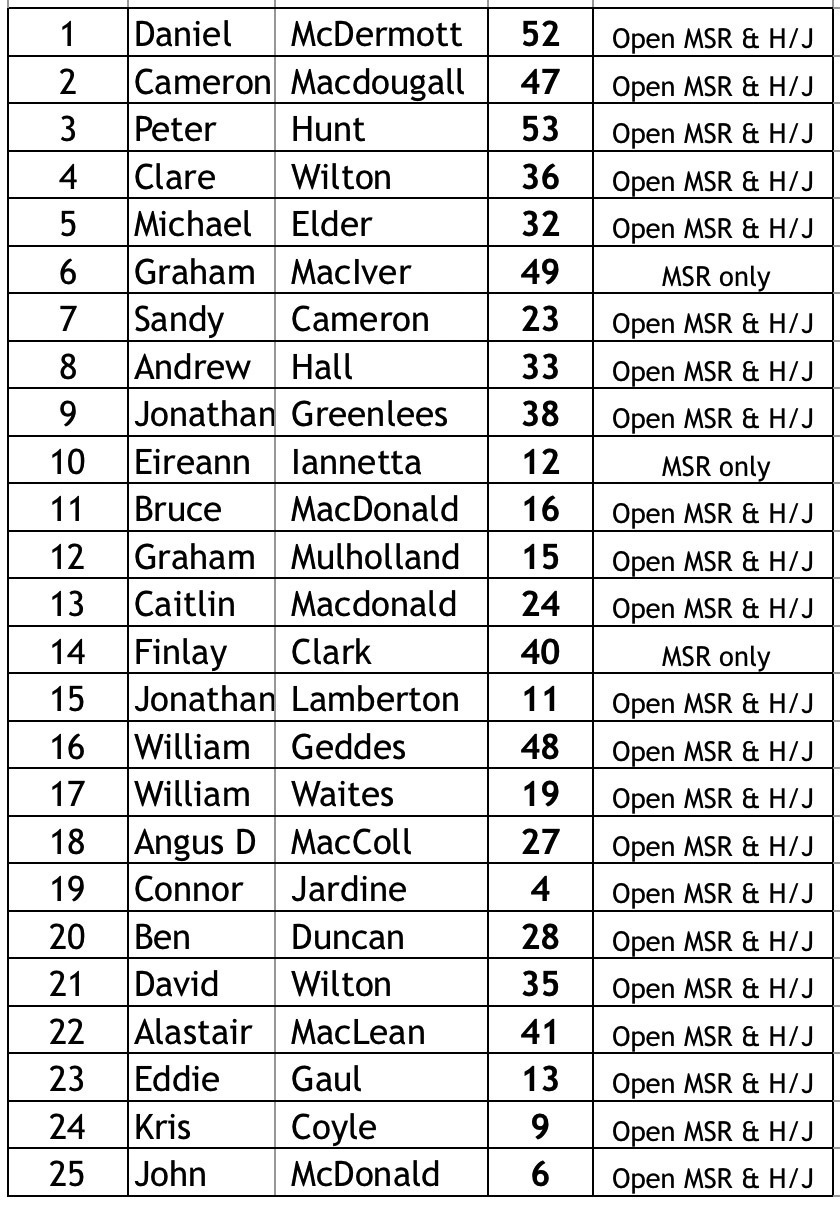 Ceol beag Heat 2: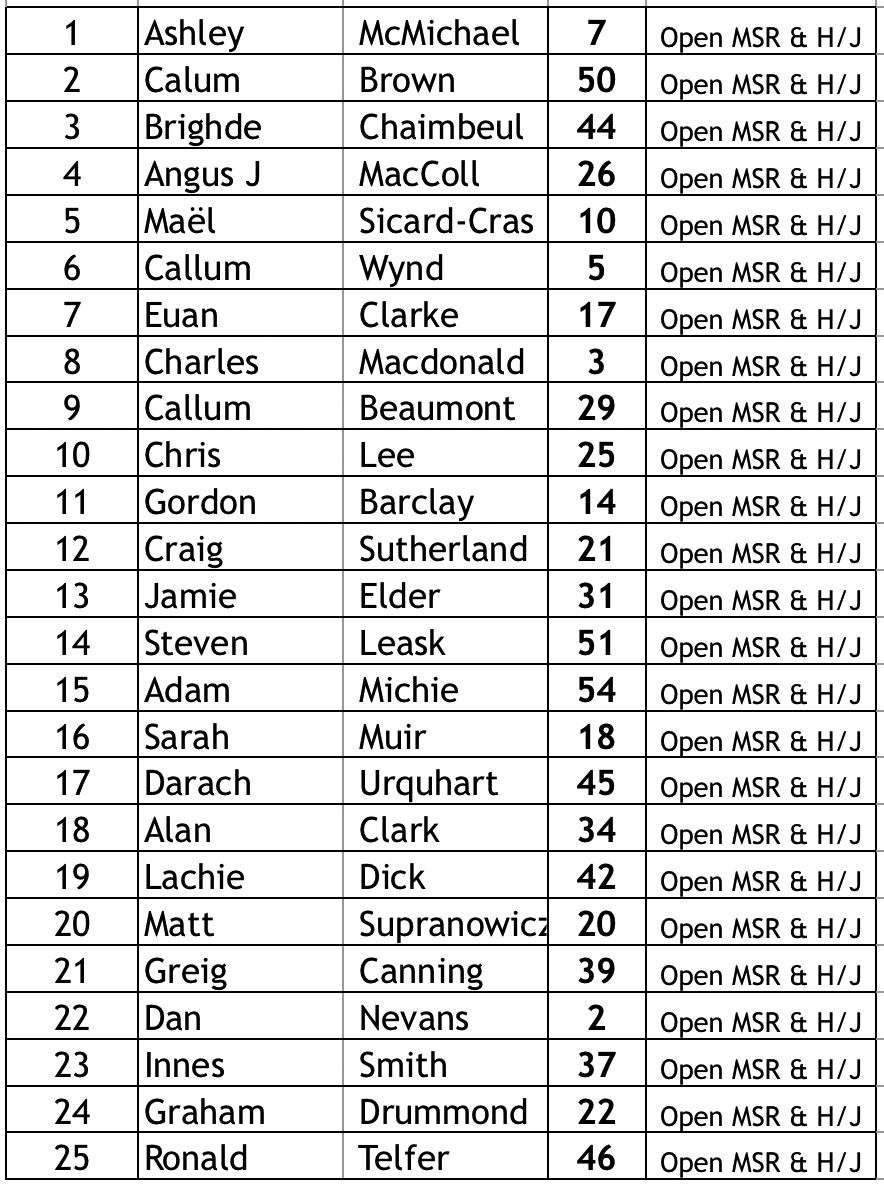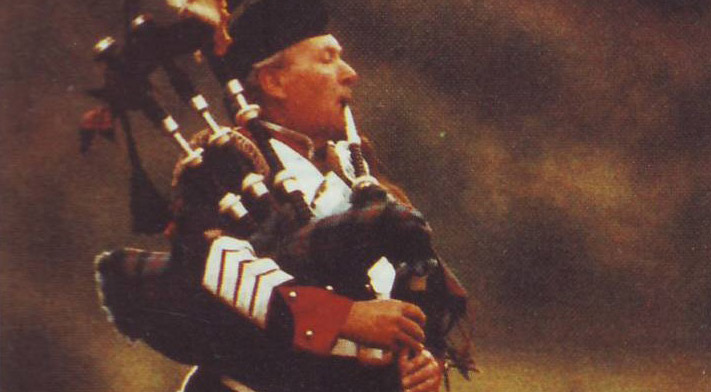 Juniors: