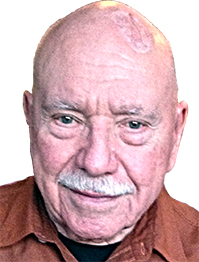 Pipe Major Donald MacLeod MBE seldom spoke of his early years or of his adventures during World War Two.
What little we know from various sources reveals him to be much more than a marvellous musician and teacher. Donald was an extremely resourceful and courageous soldier.
We had all heard the rumour that he had for a short time been a prisoner of the Nazis but had escaped. Wee Donald would almost always divert any possible conversation about that matter by saying with a laugh, 'Oh, they were just throwing the wee ones back in.' He would then switch the topic, usually by speaking in glowing terms about some other great piper like his own Pipe Major, Donald MacLean of Lewis.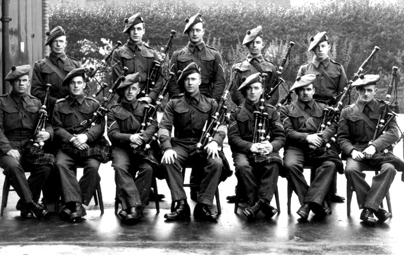 Nevertheless, I did once persuade him to tell me in private of his calculated and creative escape. Everyone has heard of the British Army's incredible evacuation from Dunkirk in 1940, but few have heard how one of its finest units, the 51st Highland Division, was left behind at St. Valery at the same time. Donald was one of those tragic victims, a 23-year-old Lance-Corporal piper in the 2nd Seaforth Highlanders.
During the final overwhelming German attack Donald had taken a firing position behind a gravestone when the 51st was overrun. Donald remembered aiming at a target he wouldn't describe when he was clubbed from behind. He regained consciousness to find himself a captive along with all the other survivors of the famous division.
The long march towards Germany convinced Donald that anything would be better than life as a POW, so he planned his escape. The long column of prisoners was escorted by German soldiers in trucks, each of which stopped beside the long column for a few moments before driving forward to a new vantage point. Donald studied the guards' routine and realized that they carefully watched both forward and to the rear as the column trudged along but paid almost no attention to the prisoners closest to them for the few moments they were beside the trucks.
Taking advantage of his size and a deep roadside ditch overgrown with weeds, Donald picked his spot and rolled under a guard-truck then into the ditch. As planned, his manoeuvre had not been detected, and the truck soon moved on as the POW's continued their march. He peeked out moments later and discovered he was not alone. Three others had taken his lead and had managed the same escape further along the road.
The escapees were taken in by the French Resistance but eventually became separated. During the ensuing weeks Donald made his way across occupied France to Spain in a journey about which he said little except to praise the courage and resourcefulness of those who assisted him. Finally he reached the supposedly neutral Spain where British consular officials arranged his passage back to Britain.
Once there he was posted to the 7th Battalion of the Seaforths. He was soon sent off to Edinburgh Castle to the famous Army School of Piping to take the Pipe Majors' course from a giant of piping history, Pipe Major William Ross. It was there that he met a young Canadian destined to become a lifelong friend, Bill MacLeod of The Queens Own Cameron Highlanders of Canada. Within months they both graduated as two of the youngest Pipe Majors in the British Commonwealth.
Pipe Major Donald MacLeod rejoined the 7th Seaforths and led their pipes and drums throughout the duration of the war. Always a strong individual, devoted both to piping and to the piper's traditional role, it surprised no one to learn that during the final critical weeks of the war, Donald disregarded his commanding officer's orders and personally piped his battalion across the Rhine into Germany. The rest of wee Donald's life is well-known history.
• Read the first excerpt of Jim McWilliams' short but interesting memoir here. The life and music of P/M Donald MacLeod MBE is celebrated each year at his memorial competition held in Stornoway on his home island of Lewis. See our banner advertisement. For more on the contest email organiser P/M Iain Murdo Morrison here.