Former RSPBA librarian Iain Duncan has written on the same subject: 'Interested to read the plea regarding the 277 A&SH.  About the same time that I bought the Muirheads EP I sent to you a couple of weeks ago I also bought another EP which was recorded by the 277 sometime after their Belfast win.  Unfortunately I loaned this out many years ago for it never to return.   Although we're talking over 50 years ago, I recall there was a group photo of the band on the sleeve; however that's of little consequence since Glenn's father was out of the band by that time.  You could always try a search through the SPBA Pipe Band Magazines around that time in the slight chance they carried a photo.  The old style Pipe Band mags were systematically bound in hard back volumes and should still be available at Washington Street.'
Thank you Iain; when time permits we'll get on to that.
---

Playing requirements for bands for the 2017 season have now been posted in full on the RSPBA website. Here are the requirements for the first major, the British, at Paisley on May 20:
Novice Juvenile B & Grade 4B – 4 x 2 parted Marches from the RSPBA list of prescribed tunes
Novice Juvenile A & Grade 4A – 1 x 4 parted Marches or 2 x 2 parted Marches, 1 x 4 Parted Strathspey or 2 x 2 parted Strathspeys and 1 x 4 Parted Reel or 2 x 2 Parted Reels from the RSPBA list of prescribed tunes
Juvenile – Medley (3 to 5 minutes)
Grade 3A & 3B – MSR
Grade 2 – Medley (4 to 6 minutes)
Grade 1 – MSR (submit 2)
Get the full list here.
---
The Piping Press Shop is now an agent for the excellent electronic pipes from Manfred Deger:
---
Correction: in the short piece on Jimmy McIntosh's rendition of the Earl of Seaforth's Salute we quoted Jimmy as saying the recording may have been made when he was runner-up in the Clasp competition at the Northern Meeting to Donald Morrison. Checking our dates and list of winners, we believe Jimmy must have been referring to Donald MacPherson.
---
Two new letters today the first on P/M Anderson from the Black Watch who played at President Kennedy's funeral (above) and the second on inaccuracies in my story from the Glasgow Highland Club.
---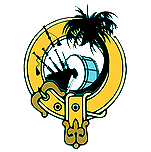 Message to all students attending the sold out South Florida Pipe & Drum Academy below. Anyone in the area is welcome to visit and to join us for our evenings for our ceilidhs. The address of the Academy is Boca Raton Fire Administration, 6500 Congress Ave., Boca Raton, FL 33487. It is going to be a wonderful week. We fly out Monday via Glasgow and Newark NJ, arriving at West Palm Beach and have a day to relax and acclimatise before getting down to work. This will be our third Academy and it is growing in stature and impact on the local piping and drumming scene year on year. Thanks to all those who have done so much to make it a success principally Noah, Iggy and Jason. See you in a few days guys. SFPDA Student Letter 2017