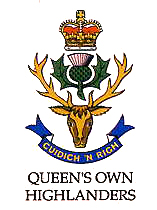 We are always keen to promote and publicise Army piping and drumming and especially those who work so hard in maintaining this pillar of the piping establishment. Part of that support comes in recording the history of the various regiments and their Pipes & Drums. The above photograph is from the Queen's Own Highlanders (Seaforth & Camerons) Collection and the caption tells us that it was taken at Tidworth in 1983 and is of pipers of the 1st Batt. under P/M Nicky Gordon.
We have managed to identify some of the individuals in this famous pipe corps but are requesting assistance with the gaps. What we have so far (l-r):  P/M N Gordon, Bruce Hitchings, not known, not known, not known, Neil Finlayson?, then unknown until the last three, Peter Fraser, Roddy McCourt and Ally Reese. Any assistance gratefully received.
---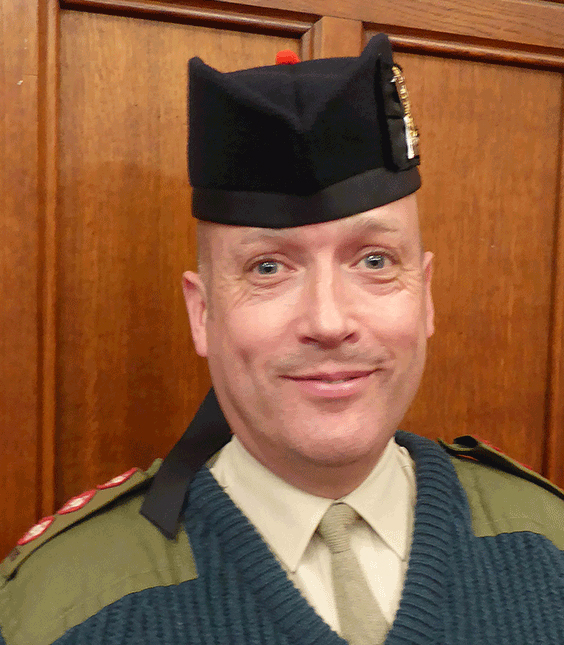 Still with Army piping, congratulations to Gordon Rowan, the new Director of Army Bagpipe Music and Highland Drumming, on his promotion to Major. Major Rowan took over from Major Steven Small at Inchdrewer House last month.
---
Final changes to RSPBA gradings for the 2017 season have now been completed. They are:
Grade 3B to 3A: St Josephs Clondalkin
Grade 3B to 4A: Arklow; Glen Mor – by request
Grade 3B: St Patrick's Brandon; Milngavie – both by appeal
Grade 4B (new) – 92nd N. Fox (France); Hamilton Pol. (G5 Canada)
Grade 3A (new): Hamilton Police  Pipe Band (G3 Canada)
Grade 4A to 4B: Old Meldrum RBL – by request
Grade 4B to 4A: Lochryan ; Gilnahirk – both by request
Grade 4A to 3B: Battlehill; Newtongrange – both by request
Grade 3A to 4A: Glenrothes & Dist. 2010 – by request[wds id="2″]Earlier Upgrades
Nov. B to Nov. A: Lochgelly HS; 1st Troon BB; Kintyre Schools
Nov. A to Juv.: Dollar Academy; North Lanarkshire schools
G4B to 4A: Johnstone; Clontibret (Eire); St Marys, Derrytrasna
G4A to 3B: Ullapool; Lanark; Burntisland; Cleland Mem. Portavogie
G3B to 3A 2622 RAF; Wallacestone; Prestonpans RBL; Matt Boyd;
Marlacoo and District; Perth Metro (Australia) St Josephs (Eire)
G3A to 2: Aughintober; Worcester Kiltie (USA); Colmcille
G2 to 1: PSNI P&D; Johnstone; Buchan Peterson
Earlier Downgrades
G3B to 4A: Milngavie; Fraserburgh RBL; Troon Blackrock
St Patrick's Bandon – Eire
G3A to 3B: Royal Burgh of Annan
G2 to 3A: Royal Burgh of Stirling
Final reminder: all band fees are now due. The deadline is Nov 30th.
---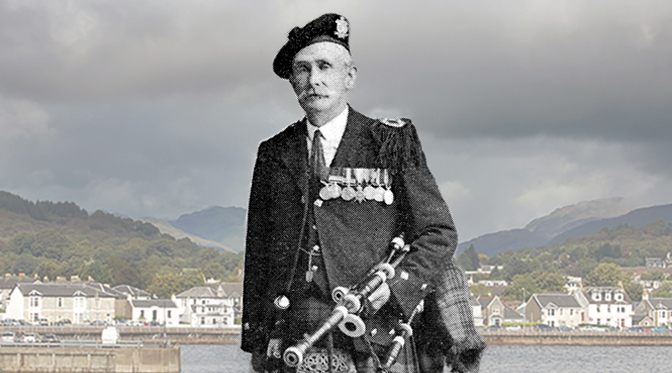 Yesterday's mention of the Taking of Beaumont Hamel by P/M John McLellan, Dunoon … This tune commemorates the WW1 battle to secure the village of the same name, considered by Allied military chiefs a virtual fortress. It lay behind German lines and was supplied by underground concrete tunnels and protected by huge bunkers all skilfully constructed by German engineers. These helped it hold out against repeated assaults and bombardment.
The 51st Highland Division was called into to make another attempt, this on November 13, 1916. Their heroics were later described as 'the foundation stone on which the reputation of the division was built'. The division attacked in two lines over a sea of glaur, up to their waists in it at times. To their advantage was the mist which concealed them from German machine guns. The bunkers were stormed and the German soldiers, believing they were surrounded by insurmountable forces, surrendered to a comparatively small company of kilted Highlanders. The cost to the division? 500 dead, 1,500 wounded. There is victory in John McLellan's great tune – but sadness too.  Learn the tune here: