A couple of points on yesterday's report on the European Pipe Band Championships. Firstly I noticed the judges enjoying a friendly confab between performances and wondered if this was part of the consultative judging pilot scheme being trialled at both the UKs at Stormont and at Forres. There was certainly a welcome unanimity in the results – despite the piping judges wending very different and varying paths round the circle.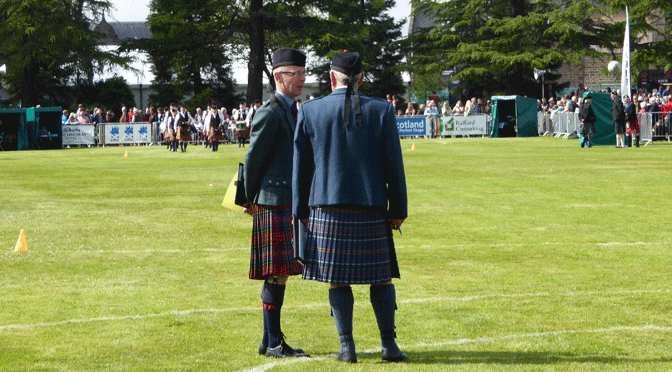 I think I am in favour of more consultation but, as with solo benches, it can have its pitfalls. Stronger personalities can dominate the discussion and some might not be prepared to risk compromising friendship by espousing contrary views. It does happen. Provided each adjudicator sticks to the impression formed in real-time and can justify it when the wise heads come together, then 'jaw, jaw' has to be a good thing.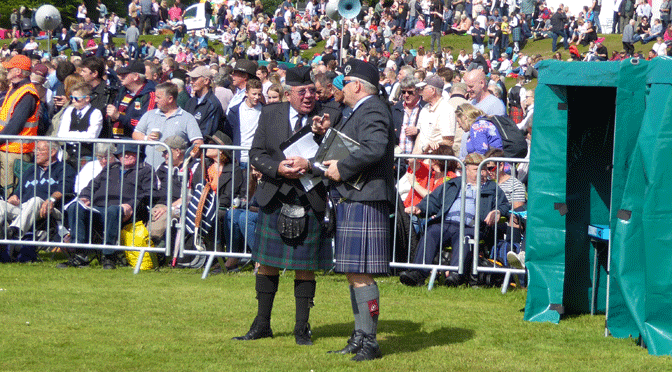 In the Grade 1 arena on Saturday Messrs Matheson, Lawrie, Brown and McCarlie projected a warm, co-operative body language and it engendered confidence in their decision-making processes. It is so easy for adjudicators operating in stern isolation to have their poised pencils and thrusting clip boards mis-interpreted as self-importance.
My second point concerns bass drummers. We underestimate at our peril the importance of these pipe band musicians. Too often they are too loud, booming out a parade ground thump which dominates a band's overall sound. The bass drum should be like any heartbeat: in steady working order but not ringing in your ears. For a cultured cajoling of rhythms and melody look no further than John Dunne of SLoT and Neil West at Glasgow Police (pictured up top).
---
Chatsworth Country Fair are trying to get in touch with James Stewart, the south based piper. See Letters.
---
A couple of points re last week's story on our latest advertiser, Braemar Gathering. I'm told that the Gold Medal for first prize in piobaireachd is actually worth nearer £1,000 rather than the £300 I valued it at. I am reliably informed it is the only solid gold medal available in the world of solo piping and that includes the coveted awards made by the Highland Society of London each year at Oban and Inverness. If that doesn't point your car in the direction of the A93 then nothing will. Senior and Junior entry forms are available here.
Talking of the HS of L, I hear that Angus Nicol has been in hospital. Best wishes and a speedy recovery Angus.
---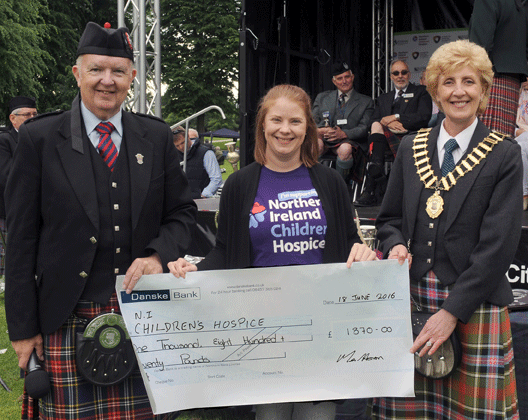 John Kelly, Northern Ireland: 'The annual Craigavon & District Pipe Band Championships  saw 35 pipe bands and 38 drum majors competing in the various contest grades. Once again a feature of this championship was the inclusion of the NI Children's Hospice as the chosen charity and an impressive total of £1,870 was raised this year.  A set of bagpipes donated by R G Hardie & Co from Glasgow was the star prize and the winner was Nellie Cunningham (nee McDonald). Mervyn Herron (Section Secretary Co Down) and Lorraine Ronaldson (President of the Royal Scottish Pipe Band Association, Co Down Section) are pictured presenting a cheque for £1,870 to Jenny Doyle (NI Children's Hospice).'