The New South Wales Piper's Society ran it's annual Silver Chalice solo competition at the Presbyterian Ladies College, Sydney, on Saturday 16th April. Results were:
Silver Chalice Piobaireachd:
1st: Jason Craig – Earl of Seaforth's Salute
2nd: Dennis Browning – Old Men of the Shells
3rd: Stephen Ross – The MacDonalds are Simple
Judge: Malcolm McRae
Ron Clement MSR:
1st: Adam Wishart
2nd: Charlie Hunter
3rd: Dennis Browning
Judge: Aaron O'Neill
There were eight competing in the piobaireachd, and nine in the MSR . The Chalice has been running since the late 70s, and the MSR was introduced four years ago to celebrate the retirement of the long running President of the NSW Society, Ron Clement.
---
Still down under, Queensland Highland Pipers' Society Secretary Alex McConnell has sent this:  'Our latest Newsletter and other notices have incorrectly stated the date of the Patron's Trophy as 21 May.  This is incorrect – it should be Saturday 28th May, 7:00pm, Wynnum RSL Club. Please send this to anyone else you may have advised of the incorrect date.'
---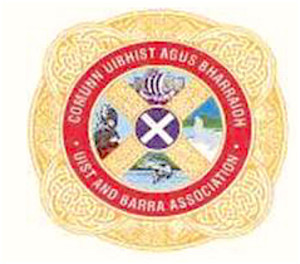 The 1991 Uist & Barra programme made by STV has now been added to the PP Video Archive. It features many of today's piping personalities in their younger day including yours truly, Allan MacDonald, William MacCallum, Ronald MacShannon and Roderick MacLeod. There are also some interesting shots of the audience. Check it out here.
---
David Connor has asked us to point out that that this year's Kintyre Piping Society`s Junior Competition scheduled for this Saturday, April 23rd, in Campbeltown has been cancelled as a mark of respect on the death of Willie McCallum Snr.
---
Reply to the letter from Aad Boode re P/M David Black MBE, BEM,  posted in our Letters column.
---
RSPBA branches Glasgow and West of Scotland and Dundee, Perth and Angus have full band, mini band, and solo contests this Saturday. Go to the RSPBA website for the draws.
---
The draw for the Grade 1 British Championships at Paisley on May 21 shows Field Marshal on first and current World Champions Shotts on last. In the solo world, particularly in events with more than 12 competitors, a late draw is a distinct advantage. The statistics prove it. But with the Grade 1 bands I don't think it makes a whit of difference.
Firstly there are usually no more than 12 bands entered. Of those there are normally six out on their own (I call again for a Premier Grade). Opinions on those six are formed on the instant and there is no conferring – in short, the decision is made in real-time. Such is the rapid nature of G1 competition, RSPBA adjudicators have no time to question their own judgement. They have to go with their instinct there and then.
First impressions are lasting impressions, and if Field Marshal, or any band on early, delivers the goods they will not miss out in the final mix. Moreover if a band does play particularly well early on word soon gets round and this increases pressure on the later bands. Their job, of course, is to ignore this completely and concentrate on the job at hand – producing a climax to the competition by delivering the sort of performance that assures them of a prize.
The draw and playing times courtesy the RSPBA:
Grade 1 – Final
01 15:00 Field Marshal Montgomery
02 15:10 Police Scotland Fife
03 15:20 Vale of Atholl
04 15:30 Spirit of Scotland
05 15:40 St Laurence O'Toole – Eire
06 15:50 Cullybackey
07 16:00 Peoples Ford – Boghall and Bathgate Caledonia
08 16:10 Greater Glasgow Police Pipe Band
09 16:20 Inveraray and District
10 16:30 Bleary and District
11 16:40 Scottish Power
12 16:50 Shotts and Dykehead Caledonia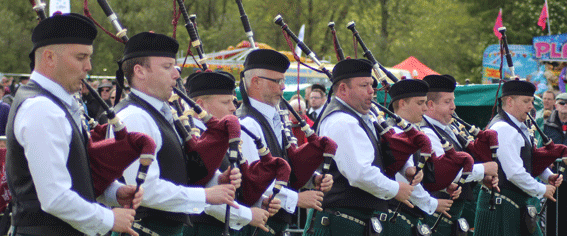 It will be an interesting and rewarding day of listening. Will FMM re-assert themselves after losing their World crown? How will Shotts fare with their new drum corps? How will the Boghall sound with new P/M Ross Harvey at the helm. Will SLoT continue their wonderful start under P/M Alen Tully? What about Glasgow Police under their new P/M Iain MacPherson? How will the Vale do with their new leading tip? Will Fife Police crack the top six? Will this be Inveraray's year to really stamp their authority on the top three?
Only 32 days to go till we find out.