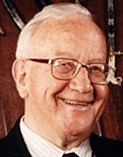 It was a pleasure yesterday to speak to David Murray on the phone. David has just celebrated his 94th birthday and is still taking a keen interest in piping via Piping Press. In his time he was President of the Piobaireachd Society, Piping Convenor at the Northern Meeting, a highly respected Senior Adjudicator, Director of the Edinburgh Tattoo, and a writer of note.
His articles on competitions and piping history were a model of good grammar, lucidity and flow. His chronicling of Army piping in the 'Music of the Scottish Regiments' has done a service to that branch of the art that will remain for posterity.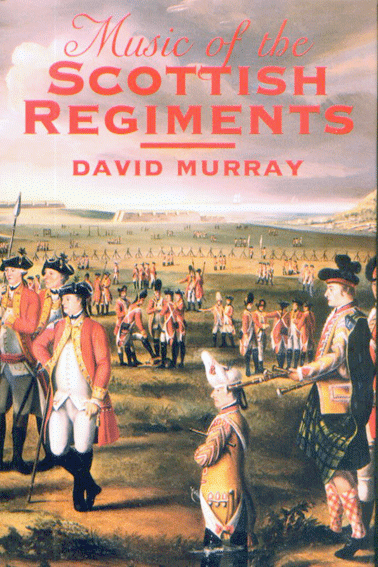 It is nine years since he moved to Devon to be near his children and grandchildren, but he still manages to keep in touch with what is happening north of the border – not all good says David in his inimitable way!
Apart from all of the above David was an extremely able amateur piper and won all the awards available to him at that level, in particular those offered by the Royal Scottish Pipers' Society. He was a student of Robert Reid and of Willie Ross and remains an important link with past generations. He could quite easily have played professionally had he so wished. He was commissioned into the Cameron Highlanders in 1941, after service with the Royal Scots and the Black Watch. He was the commanding officer of the last battalion of Camerons. He was at Kohima in 1944 and it was he who led a training unit over the Corrieyairick Pass – piper Iain MacFadyen – on that memorable occasion that gave us John MacLellan's celebrated 'Phantom Piper of the Corrieyairick'.
David will be better known to the younger generation via the reel Lt.Col. DJS Murray by the former Director of Army Bagpipe Music Jock Allan and set in alla breve by P/M Angus MacDonald, Scots Guards.
There are not many like David still around. His friends in the piping world may like to send him birthday greetings; please do so in the comment section below. Check out too, his interview on Pipers Persuasion.
---
Those unable to travel to Blair Castle for this weekend's Glenfiddich competition will be able to watch on Livestream via the Piping Centre's website. That said, there is nothing to beat live music, much better than hearing it over the internet, so if you can make the trip along the A9 then you should. It is the only real way to appreciate the detail of tone, timing and fingering of these champion pipers: Calum Beaumont, Jack Lee, Bruce Gandy, Roderick MacLeod, William McCallum, John Angus Smith, Iain Speirs, Stuart Liddell, Angus MacColl and Finlay Johnston. Once more the Centre is asking for Livestream watchers to make a donation to the Donald MacLeod Memorial competition so well done to them for that. Results will be announced anytime around 5-6pm.
---
New advertisers: A hearty welcome on board Piping Press to Bannatyne Pipe Bags/ Moisture Control and MacMurchie Bagpipes. Wise move! These forward thinking companies join the other leading piping firms in appreciating that the best way to reach thousands of pipers and bands every day is via the pages of the Piping Press magazine. It is through their support that we are able to keep the magazine free for everyone, so we hope in turn that our readers will support them. Advertisers also have the facility of placing their products and company news on the Piping Press Facebook pages free of charge; direct marketing to 4,500+ members of the group.
---
A new product on the Piping Press shop: Practice Chanter Reeds
---
Talking of advertisers, Craig Munro of Wallace Bagpipes has sent this: 'I've been in Belfast all week doing our Essey Musical & Wallace Bagpipes Road Show up and down the country which has been a huge success so far. It's aimed at the non competing/road bands as I was amazed to find out that there are actually more of these bands around the country than bands that compete. They do it as part of their community and most of them are made up of family members who just enjoy getting together, having a tune and to play at some local events; they don't care about competing or being better than anyone but play just to enjoy doing what they do and I quite admire that approach.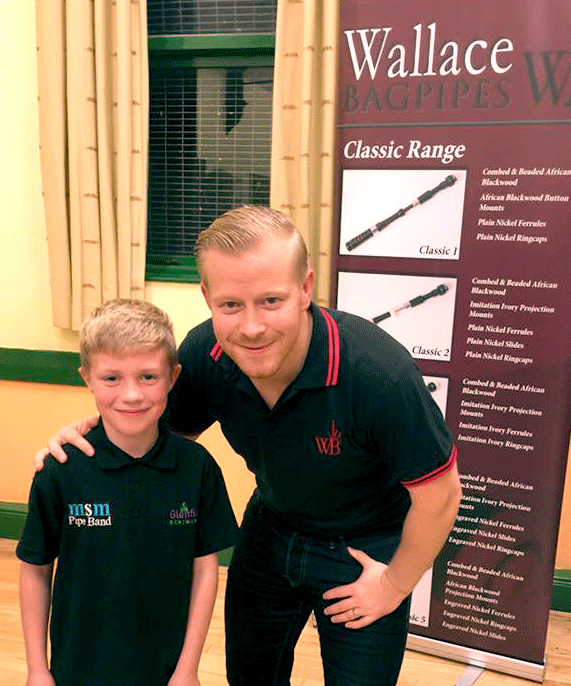 'I have attached a photo from last night with a young fan from the Major Sinclair Memorial Pipe Band and the information leaflet if you wanted to post something about it even though we are almost through the week with one more to do on Saturday.'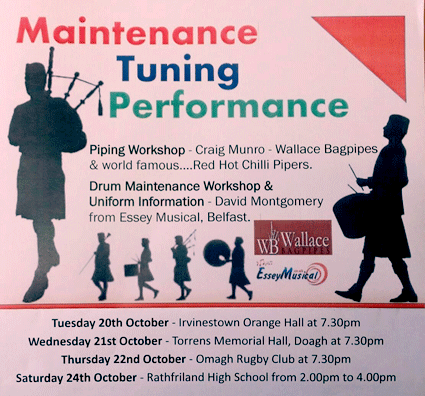 ---
[wds id="3″]
---