There are some pretty simple solutions the Competing Pipers' Association could enact to solve the poor turnouts at our Highland games. I hope I am not overstating the problem, but when only handfuls of pipers are turning up at the likes of Taynuilt, Lochearnhead, Markinch, Luss, Tobermory, we need to do something.
Inveraray, by contrast, can attract 35 for its B grade events, 27 for the C and a healthy entry for the A/P grade. One reason is the superb organisation, quality adjudicators and covered tuning and playing areas. But the major incentive is that it is a graded event in the CPA calendar. Pipers hungry for qualifying points for Oban and Inverness flock to increase their standing.
I know the Association now say they will take recommendations from judges about pipers who play well at the smaller games, but the pipers themselves clearly don't think that this is worth the candle or they would be playing at the smaller games wouldn't they? – games where they would have a better chance of a prize too.
Why can't some of the other gatherings be given a kick at the graded competition ball? Why can't Lochearnhead, for instance, be given the C grade, or half of it? Or move half the Bs to Taynuilt instantly trebling their entry. I am sure Inveraray wouldn't mind; they'd still have the bulk of the action.

Another initiative would be to institute the sort of league that works so well in Grampian – and let it be known that those who place highly earn grading points. We could have a league for all games south of Crianlarich, one for those north of Inverness and another for Skye, the islands, Fort William. All it would take would be for the CPA Secretary to keep a tally and publish the results.
I also believe the new Judges Committee should take a far greater role in grading. After all it is their members who are best placed to assess performances (that's their job), and having to sit through entire competitions gives a very broad and detailed perspective of abilities. This Judges List could be forwarded to Oban and Inverness and considered alongside that of the CPA and any other independent notes of recommendation. Places at these major gatherings are highly sought after. We should do everything we can to ensure they go to those who have earned the right to be there.
I believe enacting any or all of the above would provide a real boost for our ailing Highland games, and would be welcomed by the pipers themselves.
---
Still with the games, we have piping on Lewis today so get along and support the players if you can: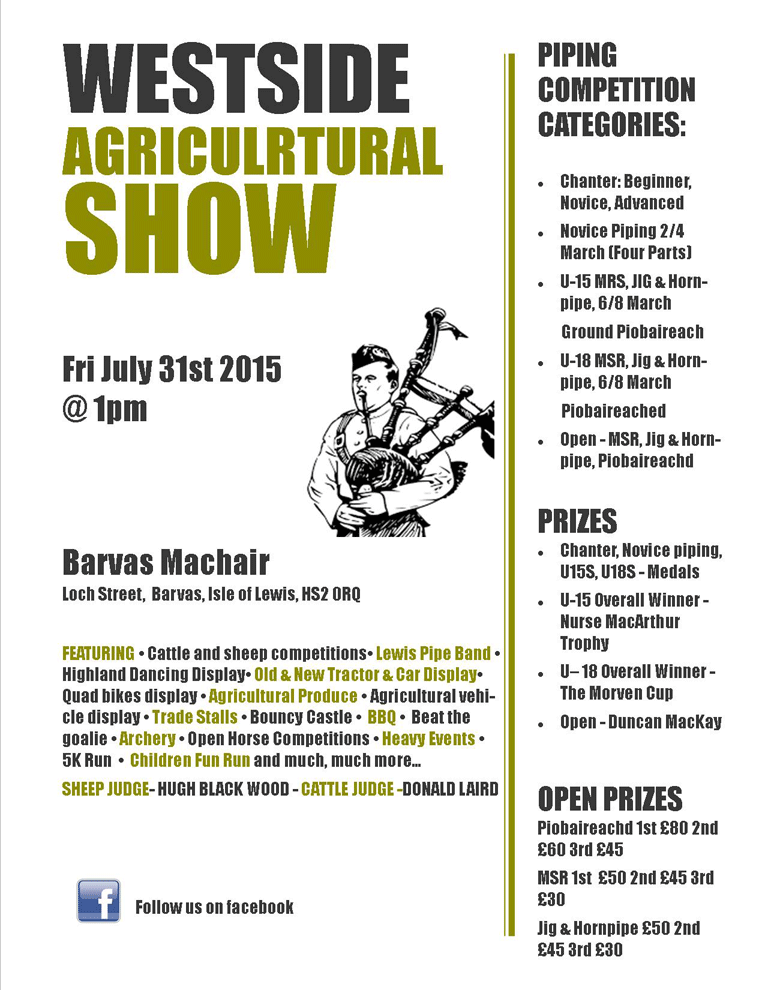 Tomorrow there are games at Aboyne (Grampian League), and at Newtonmore. Let's hope for good turnouts and check here for results.
---
Re the Grampian League, here are the latest standings:
Senior Piob
1 Edward Gaul   9
2 Ben Duncan    7
3 Gordon McCready   5
4 Colin Campbell   3
5= Greg Wilson   2
5= Gordon Barclay 2
6= John MacDonald  1
6= Allan Russell 1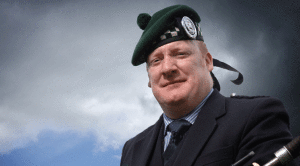 Snr. Light Music
1 Gordon McCready 23
2 Ben Duncan 18
3 John MacDonald  9
4= Colin Campbell  8
4= John MacLeod  8
5=) Greg Wilson  6
5=) James MacPhee  6
5=) Richard Anderson  6
6 Allan Russell 5
7  Liza Gaze  4
8= Andrew Bova 2
8= Jonathan Simpson 2
Junior (Light Music only)
1 Calum Brown  20
2 Danny Hutchison  12
3=  Angus MacPhee  8
3=  Struan  McLennan  8
4= Blair Duncan  6
4= Kerr McEwan  6
4= Seam McHugh  6
5 Grant Sanderson  5
6 Finn Semmier  4
7= Owen Chalmers  3
7= Liam Brown  3
8= Finlay Rollo   1
8=Jamie Tough  1
---
Pipe bands this Sunday at Bridge of Allan with healthy entries in all grades. Well done to Glasgow Police (pictured top) and Denny for supporting this minor contest, the only recognised Grade 1 bands to do so. Have you read the excellent review of Glasgow Police's 'Ceolry' CD in Pipe Band Magazine? Here's the link. And that's their leading drummer Eric Ward on the front (if you didn't know already).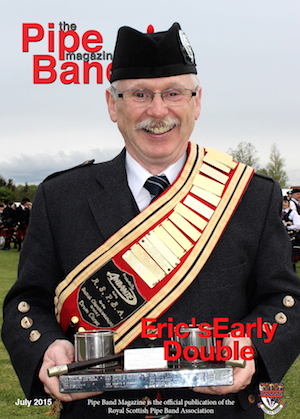 Judges on duty at BoA are Sam Young, Robert Mathieson, James Baxter and Mick O'Neill. Check out the draw and playing times here.
---
[wds id="11″]