Erwan Ropars funeral will be held in Quimper Cathedral at 2.30pm this Tuesday, January 13th.
---
Following sales this week, these are the only issues now remaining of paper copies of Pipe Band magazine: July 2003, Oct 2006, Oct 2007, Apr 2010, Jan 2011, Apr 2011, Oct 2011, Jan 2012, Apr 2012, Oct 2012, Jan 2013, April 2013, July 2013, Oct 2013, Jan 2014, Jan 15. Go to the ppresshop. Magazines are free. Charge is for mailing: £1.17 UK, £3.70 Europe, £4.75 RoW.
---
[wds id="2″]
---
Real journalism is never easy and every year many of the much-maligned profession lose their lives telling it as it is against vested interest and for writing about individuals and institutions who can't stomach the truth or bear the consequences. (They're everywhere these mealy-mouthed fence sitters, happy to cower behind the couch whilst someone else is kicking in the door for them but disowning the sometimes unpleasant, but honest, outcome). This week's horrific massacre in Paris brought it all home like never before, and as instructed we held our own minute silence in the pipingpress office. Je suis Charlie.
---
They weren't afraid of putting their head above the parapet in 1939 in the Piping and Dancing bulletin were they? Thursday's strongly worded editorial from the September edition of that year had some bone hard comments about incompetent judges. Wherever the editor is in his particular corner of writer's heaven, good on you mate. His other point (I presume it was a he) about undercover judges was well made too, but these days I don't think that would work. Back then some competitions were for set pieces and it may have been difficult to recognise a band from within a tent with them all, more or less playing the same set. Nowadays  the medleys  are so distinctive and the MSRs repeated year after year that covered or not, it would make no difference to the outcome.
---
I hear there has been tremendous interest in the Wheel of Fortune contest announced here last week. To remind you, the invitees are Alasdair Henderson, Angus J. MacColl, Angus Nicholson, Brian Lamond, Callum Beaumont, Douglas Murray, Lee Moore and Niall Stewart. The venue is Danderhall Miners Welfare and the date February 9. If you want a relaxed winter's day of top class piping get along and support this City of Edinburgh Pipe Band event.
---
I've been enjoying the re-runs of the Tom Weir programmes on STV this past while, as I'm sure many of you will have been too. This week the show featured the late Finlay MacRae, a good friend of Tom's. Finlay, as you know, was a world expert on the flora of the Highlands (as well as piping), in particular its native tree species and there were shots of his beloved Glen Affric that would have gladdened his heart. The show closed with Finlay playing the ground of the Wee Spree. I managed to grab a couple of poor quality stills, but nice to remember Finlay by: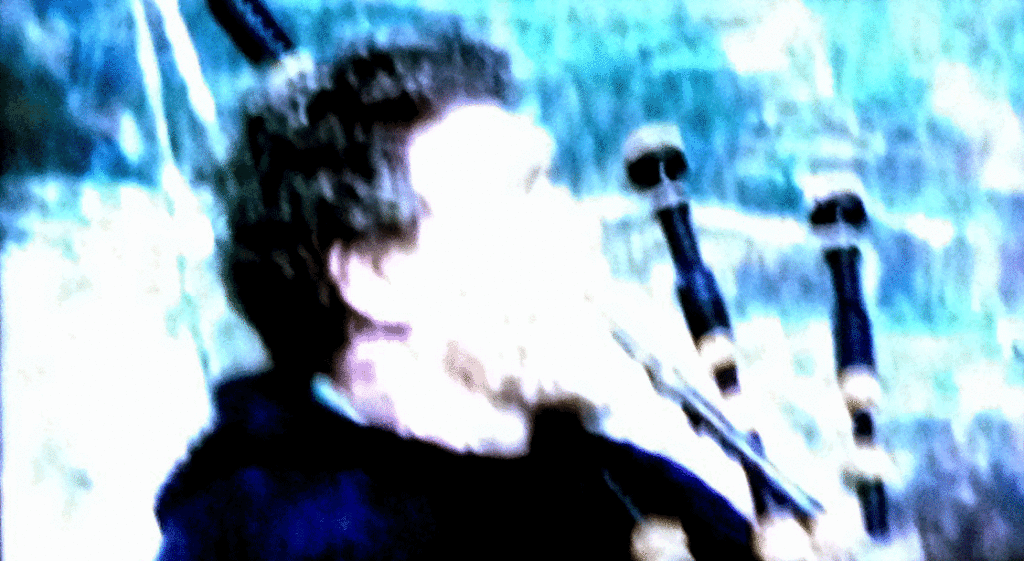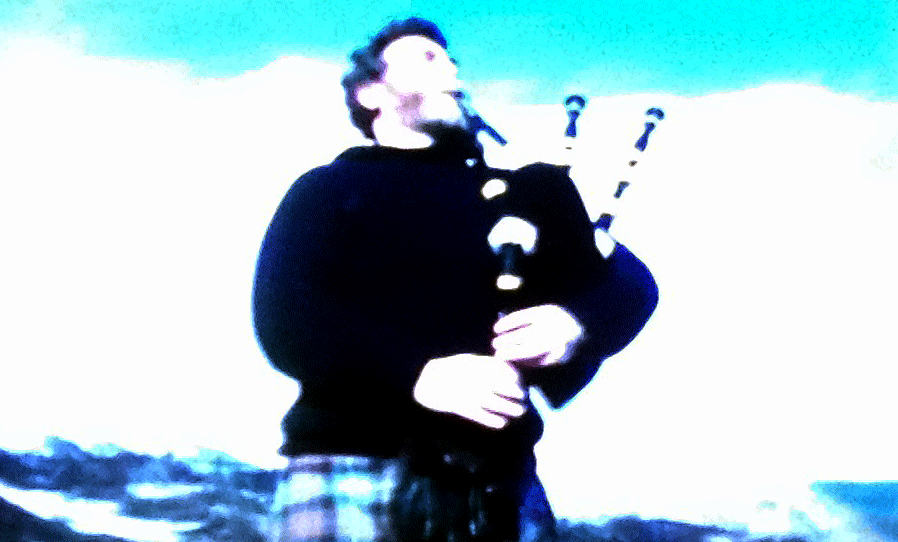 ---
The PP Diary has recently been updated and don't forget the 2015 Guide to the Games is there too.
---
It's all systems go for the South Florida Pipe and Drum Academy. The promoters have timed it deliberately for the run up to St Patrick's Day so that bands can get themselves in trim in time for the popular parades.
[wds id="3″]
---
Big Donald MacPhee has kindly offered to make available copies of any of the tunes he played at the last SPA WW1 concert and I'll do the same. Anyone interested should email pipingpress@gmail.com.
---
A great opportunity for young pipers and drummers has come up in Edinburgh, a city that gets a fair lambasting for its lack of pipe band tuition in its state schools. Here's the poster: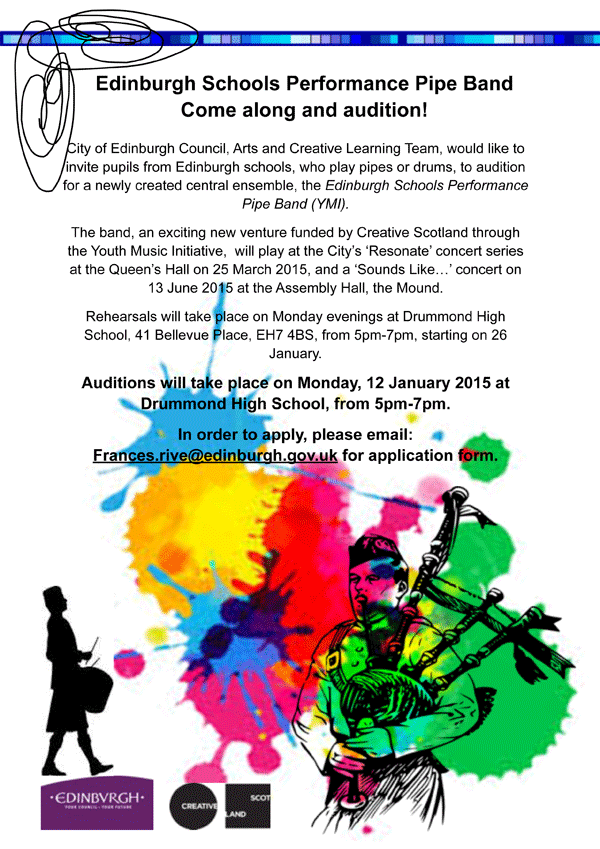 I hope as many kids as possible will go along on Monday and get involved.