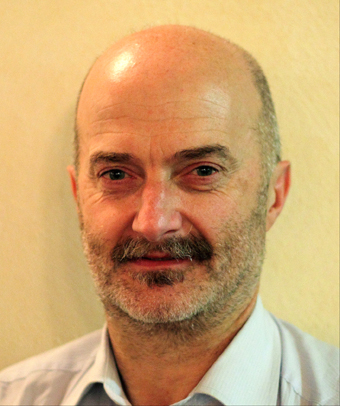 By Piping Press Editor, Robert Wallace
There was a welcome 'back to basics' feel about the Northern Meeting held last week in Inverness. Gone were the banners and leaflets from outside agencies and institutions; gone were the pipers playing round the town trying to jildy up support, and gone too were other well-meaning attempts to popularise the piping by linking it with the folk music world. (I remember one particularly off-target ad). It was back to core values, and I got the impression, in the one day that I was able to attend, that audience figures were up. I sincerely hope that assumption is correct. Piping needs it to be so. What do I mean by core values? Well, there really only is one that all lovers of the music seek out at Oban and Inverness: brilliant bagpiping. Ally that to some fraternal intercourse and we discover what the great gatherings are all about.
Inverness in September should always be our end of season pilgrimage with a promise of spirit-lifting music drawing us north. There was plenty of that in the contest for the Gold Medal which I will now review. It was  a long listen: 8.30am to 5.45pm with an hour for lunch and a couple of short comfort stops in between. Yet didn't it go in rather quickly. This was a credit to the pipers who gave us a standard of playing that was everything we could wish for and also to the stewards who minimised the gaps between performances by ushering their charges onto the gallows in quick time.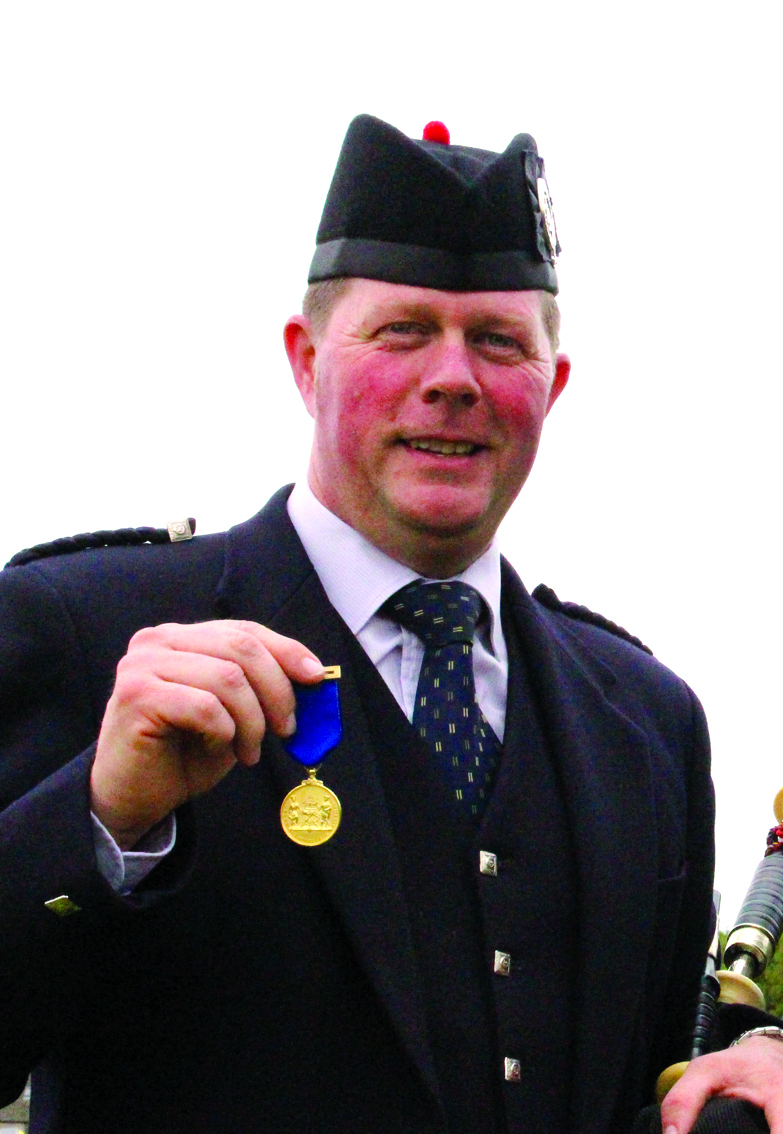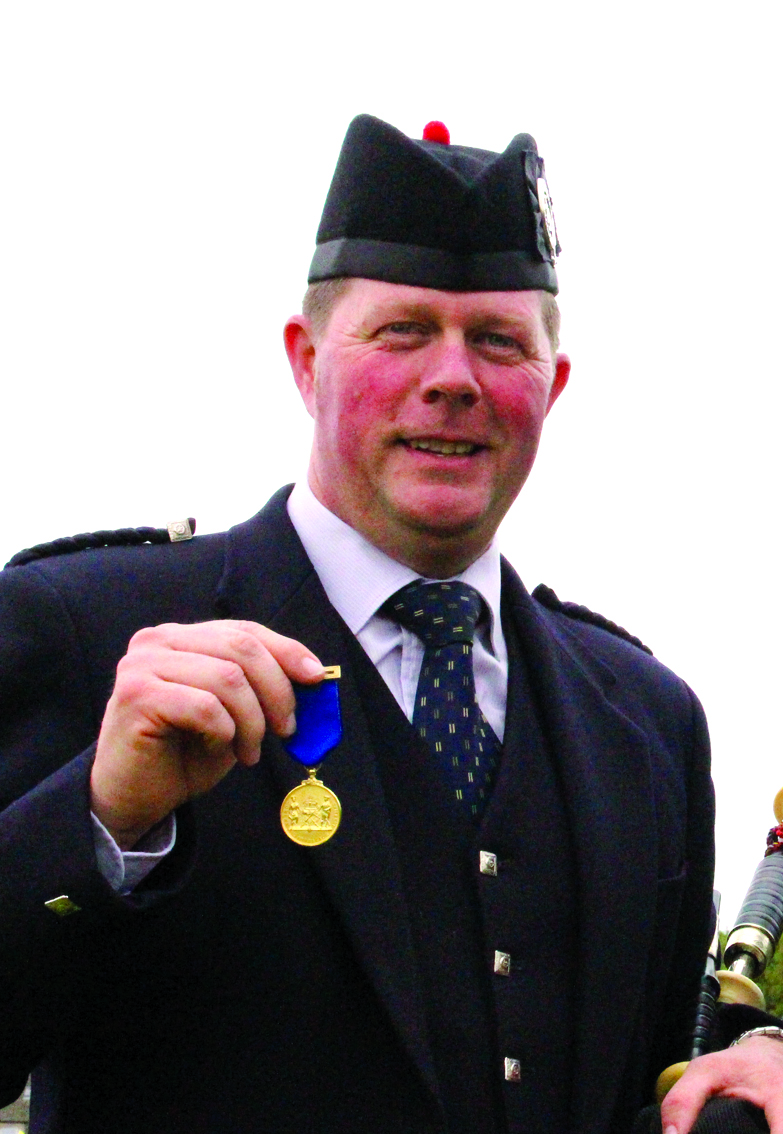 I must begin my consideration of the tunes at the very top with Douglas Murray, the winner. With the 2014 Oban Gold Medal already tucked neatly away, he strode onto the platform a man with a mission. Up with the pipes: beautifully rich in tone. A few minor adjustments to fully lock them in, and off he went into the long journey of musical grief that is His Father's Lament for Donald MacKenzie. A perfectly balanced ground, each double echo on E falling like a tear on the counterpane of the young man's deathbed. Then variation two and the extended F gracenotes cries of unrelenting pain and anguish, the Eden Court auditorium in wrapt silence at the poignancy of it all. If there was  a slight flatness in the A', Douglas's mastery of his instrument meant he could compensate admirably by adjusting his blowing. And then into the more technical variations where the taorluaths and crunluaths shed their early tightness as the true champion piper, knowing he is on the cusp of something momentous, regains total control of his delivery. And so the end and a return to the ground, the bagpipe more in tune than ever after 15 minutes of playing. Douglas Murray, double Gold Medallist 2014. Seldom has such an accolade been more richly deserved. If you haven't heard his tune catch up on the BBC's iPlayer.
How do you follow that? On came William Geddes with, perhaps, the unenviable task of doing so. Now here was another piper showing all his knowledge and class. He brought Lady Margaret MacDonald's Salute – it can tend to dullness – to life. From start to finish this was a very well constructed piece of ceol mor. If the bagpipe lacked Douglas Murray's locked in impression, it never moved. The chanter was sweet and captivating. Also captivating, to this listener anyway, was the treatment of the most beautiful of our double echo beats, that on B. No rasping forcefulness as we might expect in, say, The Vaunting. No, here we had a languid, soft treatment, a substantial D gracenote giving musical fulfilment and rhythmic precision to the melodic line. William was placed second, the third time he has come this close in his quest for the Highland Society of London's prized award. His turn will surely come.
Third prize went to Finlay Johnston, (already a Gold Medallist at Oban). What a brave effort this was. On first at 8.30am in a cool, mostly empty auditorium, there was no need to touch the bagpipe – and he didn't; it was perfect from start to finish, testament to the quality of his pipe, the reeds he uses and the way he tunes and sets it up. After a few minutes he launched into MacNeill of Barra's March. There may have been an early morning carefulness to the expression and there was one missed GDE, but overall you could not get a better start to a competition than this. Those late in missed a treat.
From first on to last, and fourth placed Dr Peter McCalister with Lady Margaret. Again we had an immaculate instrument and very good technique (a particularly strong finish). My only problem with Peter's delivery was his propensity to rise up to the B grips ahead of the beat. This persisted throughout his ground and singlings and may have cost him dear in the final analysis.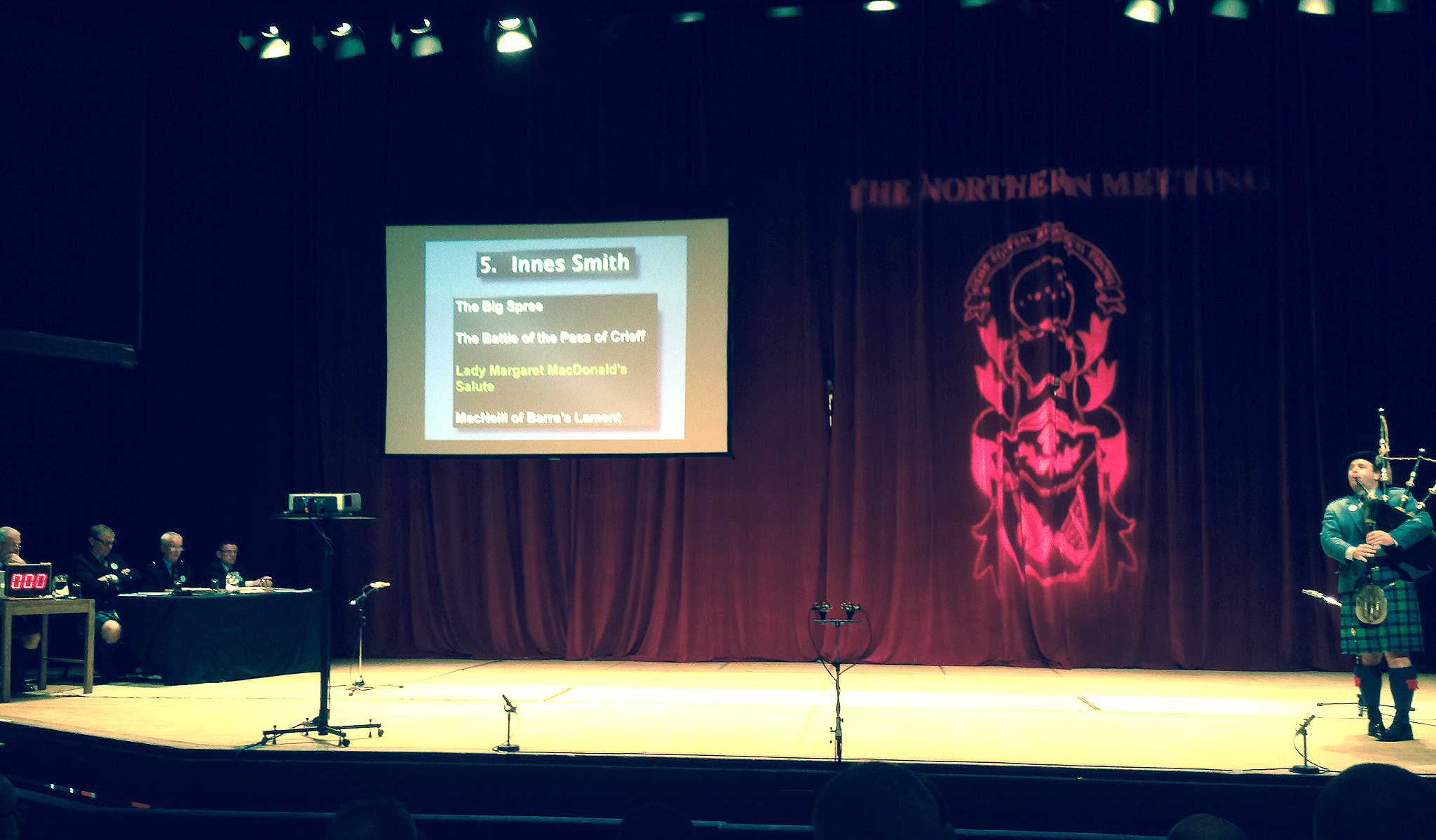 Last of the prizewinners was young Alastair Lee from British Columbia in fifth. He also played His Father's Lament. The pipe was good for 95% of his performance, just shading off in the crunluath. He lacked the requisite phrasing here and there, especially in the ground, and he rushed the crunluath doubling (probably worrying about the drones). However, all things considered, this was a good performance from a very promising piper. Outstanding technique.
Mentions in dispatches must be given to the following: David Wilton produced a magnificent bagpipe, the equal of anything on the boards today. His tune, the Big Spree, was good too, unfortunately marred by catches to C and F throughout. Jamie Forrester also produced a superb instrument which never moved. The finger was good too but a failure to bring the music out of Battle of the Pass of Crieff was fatal. The thumb ground and the dithis all lacking musical sublety. There was rushing in the treblings and unecessary pausing in the cut to B in the crunluath doubling. Derek Midgley gave us a Big Spree of two halves on another supeb pipe, with only a little wavering on some notes of the chanter. The ground and first variation were well set out, but thereafter he lost control and thus listener interest.
Of the others, Andrew Bonar had an indifferent pipe but showed that he knew what to do with Lament for the Only Son. He had a propensity to bring in the G gracenote after the double echo on B too early and this interrupted flow. The finger was very good apart from a few unclear a machs. Gordon McCready played the hardest tune in the list, the Lament for Patrick Og MacCrimmon, and I would like to digress here to say that having heard both Gold Medal competitions in their entirety, I do not think I heard a Patrick Og that was anywhere close to the prize list. The simple fact is that it is one of the most difficult tunes in the ceol mor repertory. You would be hard pushed to get a good performance of it in the senior competitions. Just look at the top hand technical demands. Then consider the bagpipe and the need for the perfect octave low G to high with no variation in blowing. Then consider the timing detail: changes in time signature, rhythm and pointing all require a mature, educated approach. Patrick Og may be shorter than your Donald Bans and your Childrens, but it is considerably more difficult to perform. As such it should be reserved for the highest tier of competition. Gordon seemed a little overawed by the occasion and the first line of his tune had a wavering high G and sticky fingers in chedari and embari. He settled down thereafter and with his beautifully set drones and cracking crunluath showed that he will be a piper to fear in the not too distant future. John Mulhearn gave us a nicely thought out Big Spree but a double-toning drone, albeit for only a few seconds, put paid to his effort. Margaret Dunn also played the Big Spree. The pipe was accurate if a tad raucous. An easier instrument would bring a calmer atmosphere to her playing. The finger, as ever, was quite brilliant. Considering Margaret, a reserve, only got the call to play at short notice, she gave a very good account. Allan Russell was too open with the grips in the Only Son. Andrea Boyd, who did so well at Oban, just managed to get her instrument in tune before the lights demanded she begin, and this, I think, had an unsettling effect on her Big Spree. Jenny Hazzard's His Father's Lament was very well put together but the pipe was unconvincing and therefore did not project the fingering to the required degree. The crunluath was patchy. John Angus Smith had a well constructed Only Son but the chanter was not true, the intervals disconcerting. In isolation this might not be too distracting, but in a competition chock full of wonderful instruments it stuck out like Glenn Brown's glengarry. Alasdair Henderson had a stilted delivery in the Big Spree pausing on the low As in the ground and thus stopping forward progression; fingered well, apart from two fluffed grips on B; pipe held well and got better towards the end. Jori Chisholm had a good pipe and fingers but was sadly lacking in expression in his Lady Margaret. Jamie Troy, Faye Henderson, Innes Smith, Brian Donaldson, Jonathan Greenlees, Andrew Carlisle and James MacHattie all had off days – as we all do.
Overall this was an outstanding day of quality piping. The prizewinning performances alone made the £15 entry fee worthwhile, and there was a great deal of good music apart from that produced by those in the money. At least half of the competitors had bagpipes which would grace any platform in the world. In the end, the adjudicators Dr Jack Taylor, P/M Iain Murdo Morrison and Captain Stuart Samson MBE produced a list no one could argue with.