By Hugh MacCallum
I first met John MacKenzie when I was about nine years old, when my father arranged for me to have piping lessons from him.
John was a native of Campbeltown and joined the Army as a boy soldier with the Argyll & Sutherland Highlanders.  He told me that he joined on the same day as P/M Evan MacRae who had joined the Cameron Highlanders.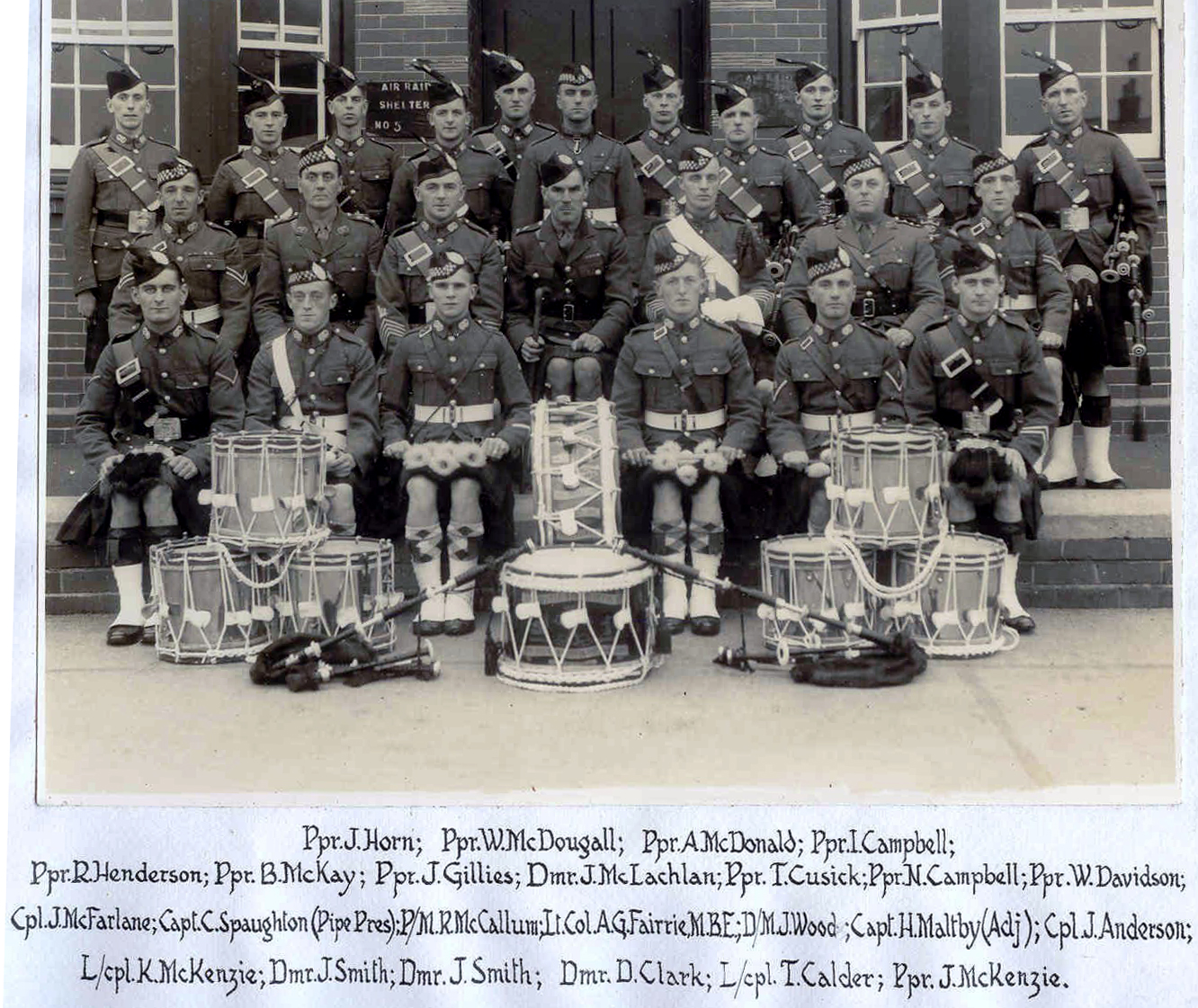 John returned to Campbeltown to take up a post with MOD (Ministry of Defence) after leaving the Army.  He was a founder member of the Kintyre Piping Society and was instrumental in bringing many of the top players to Campbeltown to give recitals.
He and his brother Kenneth were very good players, particularly of light music.  John won the former winners MSR at Oban in the 60s.  I was a pupil of John for about a year in the period 1952/53.
He emigrated to what was then Southern Rhodesia in 1953 and worked in the copper mines there.  He returned to Scotland in 1963 and took up the post of piping instructor at Queen Victoria School, Dunblane, which he held for 24 years.  During his tenure, the school band won the World Juvenile Championship.
I got to know John well whilst he was at the Queen Victoria School as at that time I was living in nearby Bridge of Allan.  He was a prolific composer, and his tunes such as The MacNeals of Ugadale and Tug Argan Gap are known internationally.  He produced a collection of pipe music which contains many of his own compositions.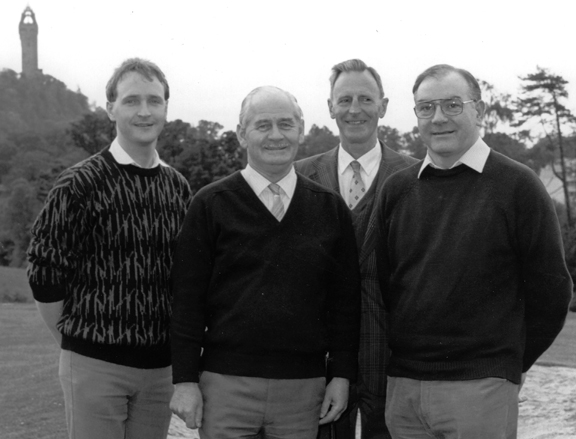 John also taught at Summer Schools abroad and with me at the Heritage of Scotland School at Stirling University.  He was famous for his piping stories about characters in the piping world that he had come across on his travels.  Later in life John became a respected judge at the Games and the main Gatherings at Oban and Inverness.
The piobaireachd "Ceol na Mara" was composed whilst he was on holiday in his native Kintyre.  He told me he sat on the rocks at Machrihanish listening to the sound of the Atlantic breakers on the shore and got the idea for the tune.
John was buried at Lecropt Kirk just outside of Bridge of Allan.  It is the small church that can be seen from the M9 motorway on the way north after crossing the river Forth at Stirling.  Appropriately, his gravestone is facing Stirling Castle where he joined the Army as a boy.
* Hugh MacCallum is one of the finest pipers ever to grace the competitive stage. He is a winner of multiple titles at the main gatherings at Oban and Inverness and was equally at home in ceol mor and ceol beag. His immaculate bagpipe, precise and accurate fingering and beautifully balanced timing and phrasing mark him out as one of the greats of 20th century piping.