Pipe-Major Peter Bain (1910 – 1975)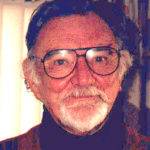 This article was written in 1975 by Peter Bain's friend and pupil Angus MacPhee, Inverness, now himself sadly deceased. It is reproduced here by kind permission of Peter's daughter Mrs Mairi McCulloch who also kindly supplied the photographs. Additional material is inserted in square brackets.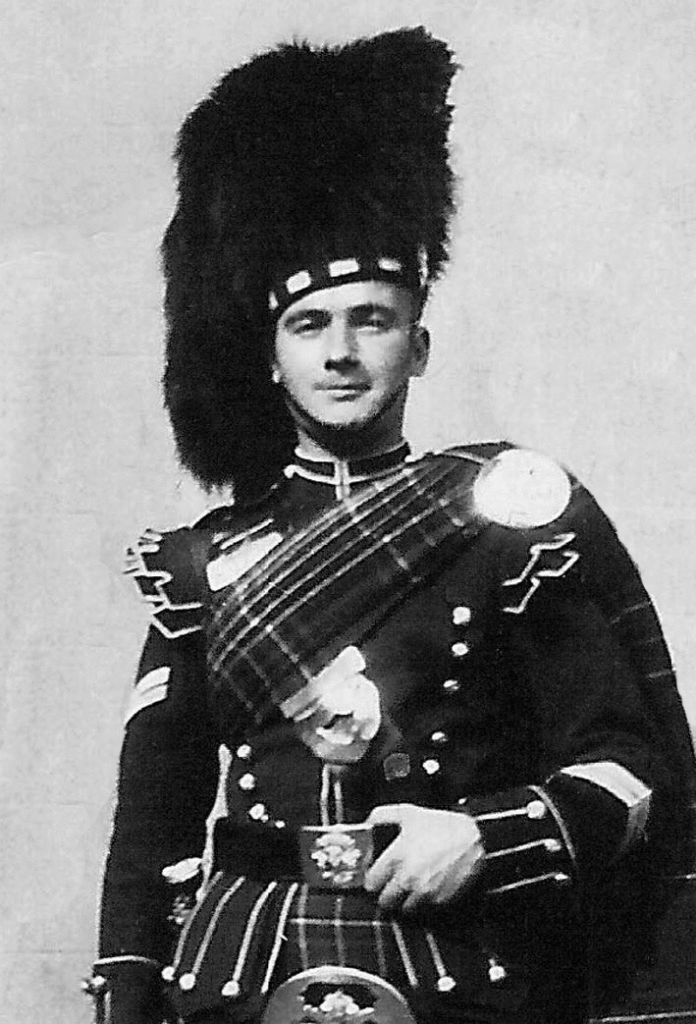 Born in Glasgow but raised on the isle of Skye, Peter Bain was the son of the late John Bain of Portree and Margaret Bain (nee Nicolson) one of the famous Nicolson family of Braes, Skye, who could trace a genealogical relationship to the MacCrimmons of Borreraig. His interest in piping was fostered in his youth in Skye and became professional on his entering an army career, as a boy-piper in 1920. From then on he soldiered and travelled to many parts of the world, constantly furthering his art, learning at the feet of such great men as John MacDonald of Inverness and Pipe-Major William Ross at the Army School and becoming a more and more the polished performer we learned later to admire and appreciate.
During this  time he became a Gold Medallist of the Piobaireachd Society at Inverness and a particularly celebrated march player. [The author is referring to the Highland Society of London's Gold Medal presented each year for competition at the Argyllshire Gathering and the Northern Meeting. Peter Bain won both these medals, at Inverness in 1934 and at Oban in 1946]
[During his time in the army Peter completed a beautiful, hand-written manuscript book which contains many tunes including piobaireachd. One of them is his winning Inverness tune, MacCrimmon's Sweetheart]: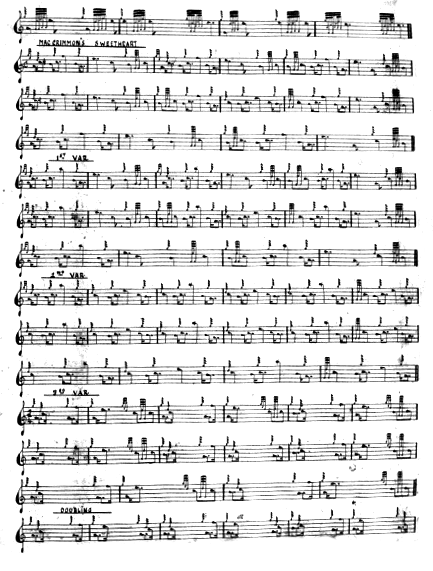 He obviously loved this period of his life and often regaled his family and friends with stories of these days in his own quiet, humorous fashion. During his time in the army before the war broke out he was stationed at Wellington Barracks and was often called upon to play the pipes at Buckingham Palace for the Queen Mother who loved to hear the pipes in the morning.
Before the last war he left the army for a while and became the well-known and much photographed piper at the 'Clachan' of the Empire  Exhibition in Glasgow in 1938. It was here he met his future wife, May,  who was also employed at the 'Clachan'.
[A contemporary report reads: 'A romance which began at the Empire Exhibition, Glasgow, has culminated in the marriage of Sergeant Peter Balfour Bain, Scots Guards, and Miss Mary Dunlop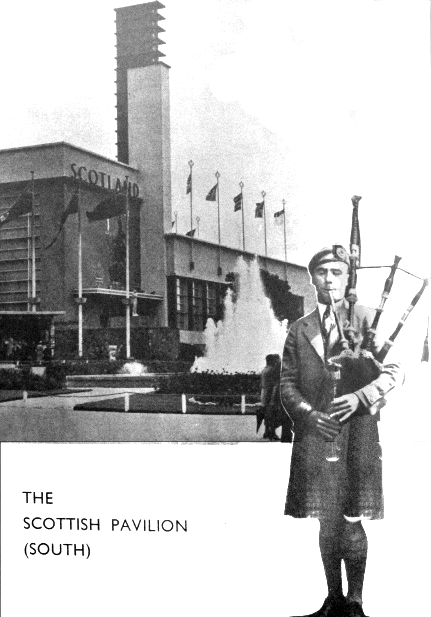 Cossar, a daughter of Mr and Mrs JT Cossar, Lambhill, Glasgow. Sergeant Bain, a son of Mr J Bain, Portree, Skye, was piper at the Clachan in the Empire Exhibition, while hisd bride was employed in the Clachan tea room. In a talk with the happy couple before they set off on their honeymoon, I was told that they met for the first time in the course of their duties at the Clachan. 'I went to the tearoom for meals and in that way met Miss Cossar,' said the bridegroom, smiling proudly at his wife. 'We became good friends and that started the romance,' added the sergeant. 'We became engaged at the outbreak of war when I had to return to my unit. I joined the Scots Guards as a piper when I was 17 and served 10 years, finishing up in 1937. I was, of course, in the reserve. Before war broke out I was a postman at Morar, Inverness-shire, and in addition to that job taught piping and dancing.' The bride is 22 and the bridegroom 30.]
He also managed to act for a spell as a postman in the Morar district, before the Second World War called him back to service once more in the Scots Guards.
After the war he settled in Glasgow with his young family and in the traditional manner of the Highland piper, began to pass on to many young people his accumulated musical knowledge and experience.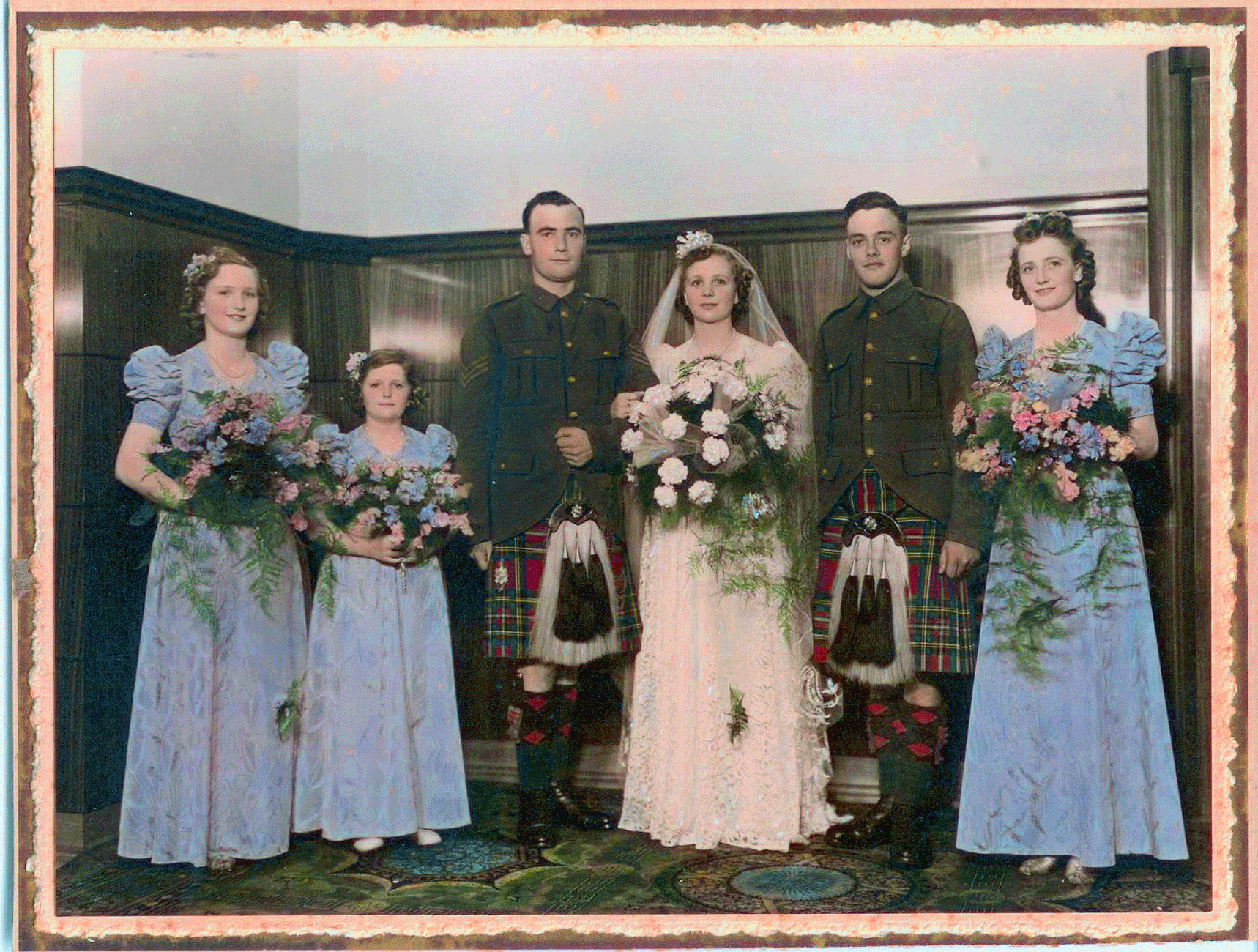 Many of us, privileged to have been his pupils, will remember with affection his advice and encouragement while we sat with him the front room of his home in Lambhill. Later he returned once more to the site of the Exhibition at Bellahouston to teach many young players over the years at the academy there.[easyrotator]erc_14_1414056032[/easyrotator]Men of his stature in the world of piping are rare today. He was of a quiet, reserved disposition, which shunned the limelight of piping platforms in his latter years, though was a familiar adjudicator at Scottish Pipe Band Association competitions, where he was much thought of for his fairness and impartiality.
Those of use who were privileged to know him as a friend and a tutor will miss him very much and pipers everywhere who knew him will not forget his memory and his influence on us. He was laid to his final rest in Lambhill Cemetery on the 5th March 1975, where, appropriately, an old friend and army colleague, Pipe-Major Donald MacLeod, played the lovely piobaireachd, MacCrimmon's Sweetheart, with which Peter had won his Gold Medal at Inverness many years ago.
Peter Bain's sons did not take up the pipes, but his grandsons Donald, Peter and Stephen Bain have been members of pipe bands in and around Glasgow for many years. Peter Bain's eldest son John, left Glasgow many years ago with his family and settled on the Isle of Skye where they still live today.
John's grandson, John Gillies, is now a member of the Isle of Skye Pipe Band. John was taught piping by Iain Ruairi
Finlayson, instructor at Portree High School. Iain Ruairi was taught by Iain MacFadyen who in turn was a pupil of Peter Bain. In the manner of piping tradition, Peter Bain's teaching skills have been passed down to his great-grandson.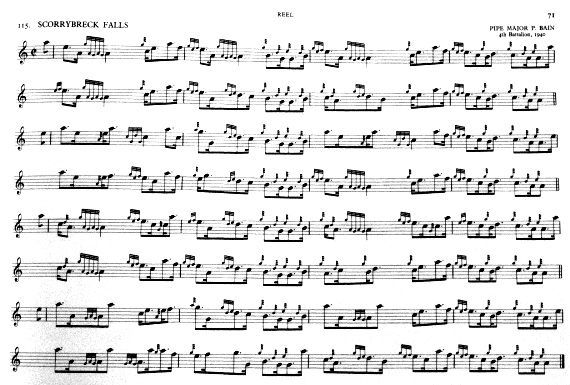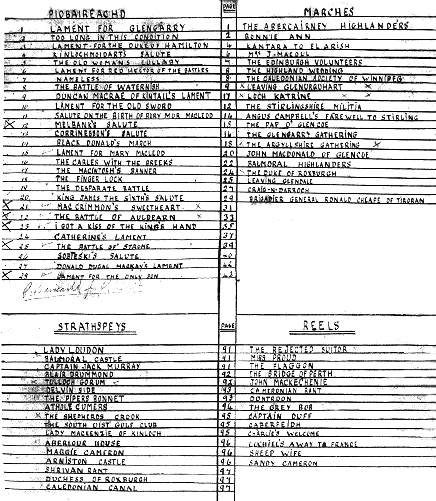 * Peter Bain had a number of pupils in the Glasgow area many of whom will have memories of him they would like to share. If you are one of them, please email pipingpress@gmail.com. See our Letters pages.