[wds id="2″]
The following article was published by the Musician's Union. Whilst directed mainly at mainstream musicians, much of it is relevant to day's hard-pressed pipers and drummers….
Physiotherapy for musicians: How taking stock of your playing habits can prevent you developing career-threatening problems.
You may not have put on a tracksuit since you left school. But if you are working as a professional musician, you should think of yourself as an athlete. That is the view of physiotherapists who treat music-related injuries. They would like to see musicians taking preventative action to safeguard their health, instead of waiting until they are in too much pain to play.
'Musicians are on a par with top sports players. practising a gruelling physical activity for many hours a day,' explains Kirsten Lord, who runs the Edinburgh Physiotherapy Centre and its sister clinic in Glasgow. 'Athletes and dancers have coaching throughout their professional lives, so postural problems or faulty movements are picked up and corrected.'
'Unfortunately', Lord says, 'musicians don't tend to consider the physical impact until they start experiencing pain.' The most common problems are caused simply by playing for too long, and are often exacerbated by an incorrect technique or posture. If not treated in time, these can lead to focal dystonia, which causes part of the body to stop working normally. For example, focal dystonia in the muscles around a horn-player's mouth may prevent correct embouchure. More commonly, the condition makes musicians' fingers twist or curl involuntarily, or fail to respond entirely.
Focal dystonia does not necessarily hurt, but it is essential to seek treatment the moment that it is noticed. New treatments, including specialist physiotherapy, mean that it is no longer considered incurable. [Focal dystonia is not an uncommon problem among pipers.] 'Musicians are on a par with top sports players, practising a gruelling physical activity for many hours a day.'
Take notice of pain. Most music-related problems do cause pain which, conversely, is good because it makes people seek help. Pianist Hannah Ross ran into problems when she had to prepare for a concert at short notice, 'It was a new composition using a lot of repeated, fast notes, chords and octaves, and changing patterns of accents,' she explains. 'I was over-practising, using a poor choice of technique – too much forearm weight and not taking advantage of places where I could vary the motion. Soon, my forearms and wrists were hurting constantly.'
Lord solved Hannah's problem with deep-tissue massage and exercises to loosen tension. Physios can usually treat pain quite simply at an early stage, utilising such hands-on techniques as massage and ultrasound. Tailored stretches and exercises help to heal the injured part and strengthen its supporting muscles.
[easyrotator]erc_12_1414049835[/easyrotator]Keyboard players are among the musicians who are most likely to seek physiotherapy. Only stringed instruments cause as many problems, as they are wedged under chins or held up for arm-numbing periods of time. It's easy to work out the cause of some problems. Sitting in a crouched position, such as playing the Celtic harp, is likely to make your back ache. The easy answer is to forget looking authentic and have the harp higher up.
But the cause of music related pain isn't always obvious. Arm pain, for example, could stem from overused fingers, underdeveloped shoulder muscles or tension in the back of the neck.
'The muscles we have to use for long-term postural control are different from those used for short-term movement,' says Lord. 'Musicians need to know these things, but they aren't taught them.'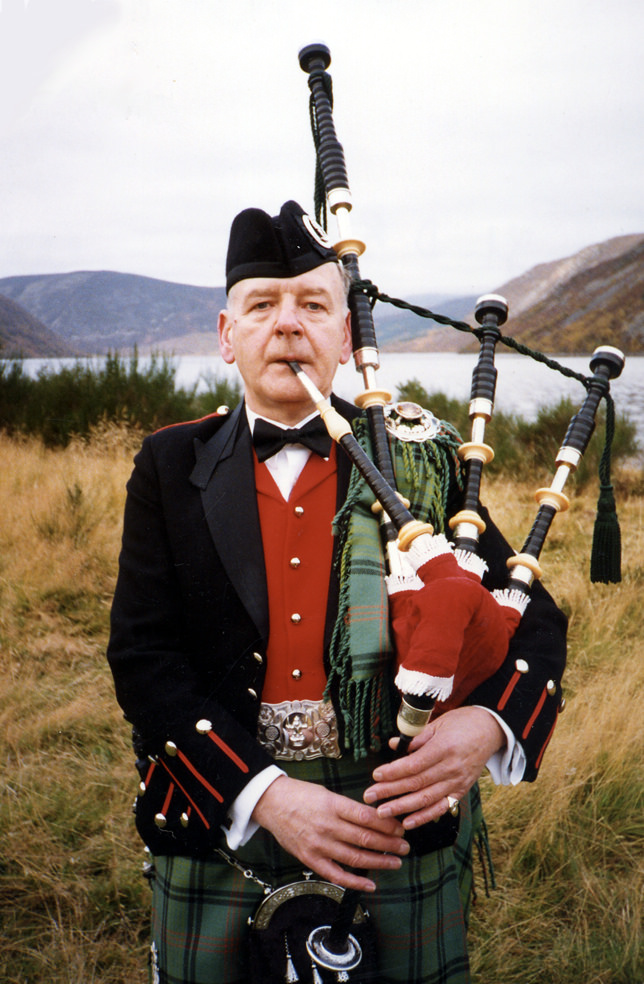 Recognition and prevention
When the problem is caused by something inherent to the instrument, it is not so simple. Small, rapidly-repeated finger movements can cause pain and eventually inflammation or even focal dystonia, whether you are playing a keyboard, bagpipes or a flute. This may require specialist treatment or the adoption of better playing techniques and posture.
'You see rock bassists and guitarists with their instruments slung really low down by their knees,' says bass player Tom Kenrick.
'You have to bend down and it puts your neck in a bad position, but it looks cool.'
Holding any instrument in a lopsided or unnatural position is likely to cause pain. Sometimes this is unavoidable. However, an appropriate daily stretching and strengthening routine can counteract the damage caused while playing. Variety of movement is also important.
'For example. violinists don't have to have their instrument up all the time.' says Lord. 'Practise putting your fingers in the right place with your arms down. A burning pain in Tom Kenrick's arm eventually sent him to physiotherapist Joanna Stokes who treated a damaged tendon in his shoulder and taught him how to prevent the injury recurring.
Demanding career path
The rock'n'roll lifestyle is notoriously unhealthy but any musician's career can take a similar toll. It is easy to overlook the effects of frequent long journeys, cold or badly-lit rehearsal spaces, and the physical effort of repeatedly lifting and carrying heavy instruments and equipment. Masumi Yamamoto, who is studying for a PhD in Performance at the University of York, got her hand trapped under her harpsichord while putting it into a van.
'The pain got worse and worse until I couldn't even hold a piece of paper,' she says. 'I had a concert a few days later, and the pain became unbearable. I went to my teacher's physiotherapist, who massaged my hand and arm for about an hour. The pain disappeared after that and it never came back. It was amazing how well my left hand moved after the treatment – better than before!'
Tom Kenrick now gives talks to music students about how to avoid injury and, thanks to physio, is still playing in bands. 'I do think of a professional musician as being like a professional athlete now,' he says. 'Athletes always warm up and cool down, and think of correct nutrition and posture. Seeing a physio was a great way of making me think about what makes sense for my body.'
Getting help
If you are in pain or are starting to notice a movement problem, see your doctor. For pain you may be prescribed anti-inflammatory painkillers, but if these have not solved the problem in a couple of weeks ask to be referred to a physiotherapist. For a movement problem, you should be referred to a specialist at once , or you can see a private physiotherapist quickly without a referral. The British Association of Perform ng Arts Medicine (BAPAM) offers free assessment and advice at its centres around th UK and provides MU members with treatment at reduced rates. For more information, visit bapam.org.uk or call 020 7404 8444.
Prevention tips
Top tips from physiotherapists and the musicians they have treated:
Always warm up before playing and cool down afterwards.
Take a brisk five-minute walk before a performance to improve blood circulation to your muscles and relieve stress.
Do stretching exercises every day and before the performance itself.
Constantly check your posture and playing techniques.
Consider seeing a specialist such as a physio with a music background to see if there is something you should not be doing.
Take frequent and regular breaks while practising.
Vary your position if you are sitting for a long time [practice chanter/drum pad]
Never ignore pain or any difficulties with your movement. We would add the following with special relevance to pipers: Make sure your bag is the right size – too big and it will cause serious discomfort and problems for your top hand fingers; make sure the blowstick is the correct length and is adjusted to lie comfortably between the lips; do not blow reeeds that are too strong for you; make sure the position of the bottom hand thumb is not too low on the chanter, certainly no lower than the middle finger; keep your fingers relaxed on the chanter at all times. Any piper or drummer who has experience pain related to playing can share their experience by emailing pipingpress@gmail.com