A couple of months ago I was at the launch of a new book of piping tunes, the majority of which were composed by County Armagh piper Jim Livingston. 
I have rarely come across many tune book launches locally over the years except for the Sean Maloney publication several years ago, although there have been many celebrated local composers whose work has been included in other collections published in Scotland.
Strangely, like the proverbial 'two buses coming along at the same time', this is the second launch of a tune book that I have been invited to recently. Readers will recall my article on the 'A Wheen O' Tunes' publication recently.
In his speech Jim thanked everyone for attending and gave an outline on how the book came to be published. He recalled that he had been composing tunes throughout his piping career and had been speaking to Andrew Shilliday (Tullylagan Pipe Band) some time back about what he might do with them. Andrew offered to put them together into a collection and in due course the Ulster Scots Community Network (USCN) became involved and undertook to help. Jim expressed his thanks to Andrew, to USCN and to the Ulster Scots Agency for arranging the funding. 
Throughout the evening many of Jim's tunes were played along with compositions from Andrew Shilliday, Rian Warnock, Harry Stevenson Jnr, Harry Stevenson Snr and the late Michael Daly.
The collection contains 72 tunes comprising Hornpipes (11), Slow Marches (6), 3/4 Marches, (6), 6/8 & 9/8 Marches (14), Jigs (9), 2/4 Marches (6), 4/4 Marches (9) and Strathspeys & Reels (11). A number of individuals within the pipe band movement have had tunes named for them including myself.
It is indeed a humbling experience to have a tune named for you and to see the 4/4 March Gilbert Cromie's Memoirs in the book was a personal highlight for me and I am most grateful to Jim for thinking that I should be worthy of such an accolade. One of the tunes that has been included is the 'The Centenary March' which won the music section of the Grand Orange Lodge of Ireland's competition to celebrate Northern Ireland's 100th Birthday.
I was delighted to have the opportunity to meet Jim for the first time that night. We had been communicating via the telephone for some years and particularly throughout the pandemic when he shared photographs and his memories of the local pipe band scene which I used in many of the articles that I had researched when things were at a standstill.
Jim began piping at the tender age of seven under the instruction of his father George spending three years and three months on the practice chanter before he was allowed near to a full set of bagpipes. His first band was the Colonel Saunderson Memorial which he joined at the age of 13 and played with them for some twenty years including an appearance in Grade 1 at the Worlds in the 1960s. He was a founder member of the Joseph Forde Memorial Pipe Band. He also played for some years with the 5th Battalion of the Royal Irish Fusiliers which was led by his good friend and mentor the late Pipe Major Norman McCutcheon who he later assisted as a tutor with the County Armagh Highland Pipers Association.
Copies of the 'The Jim Livingston Collection', which are free of charge, were distributed on the night however I believe that some can be obtained directly from Jim himself or the Ulster Scots Community Network offices and shop at 1-9 Victoria Street, Belfast BT1 3GA.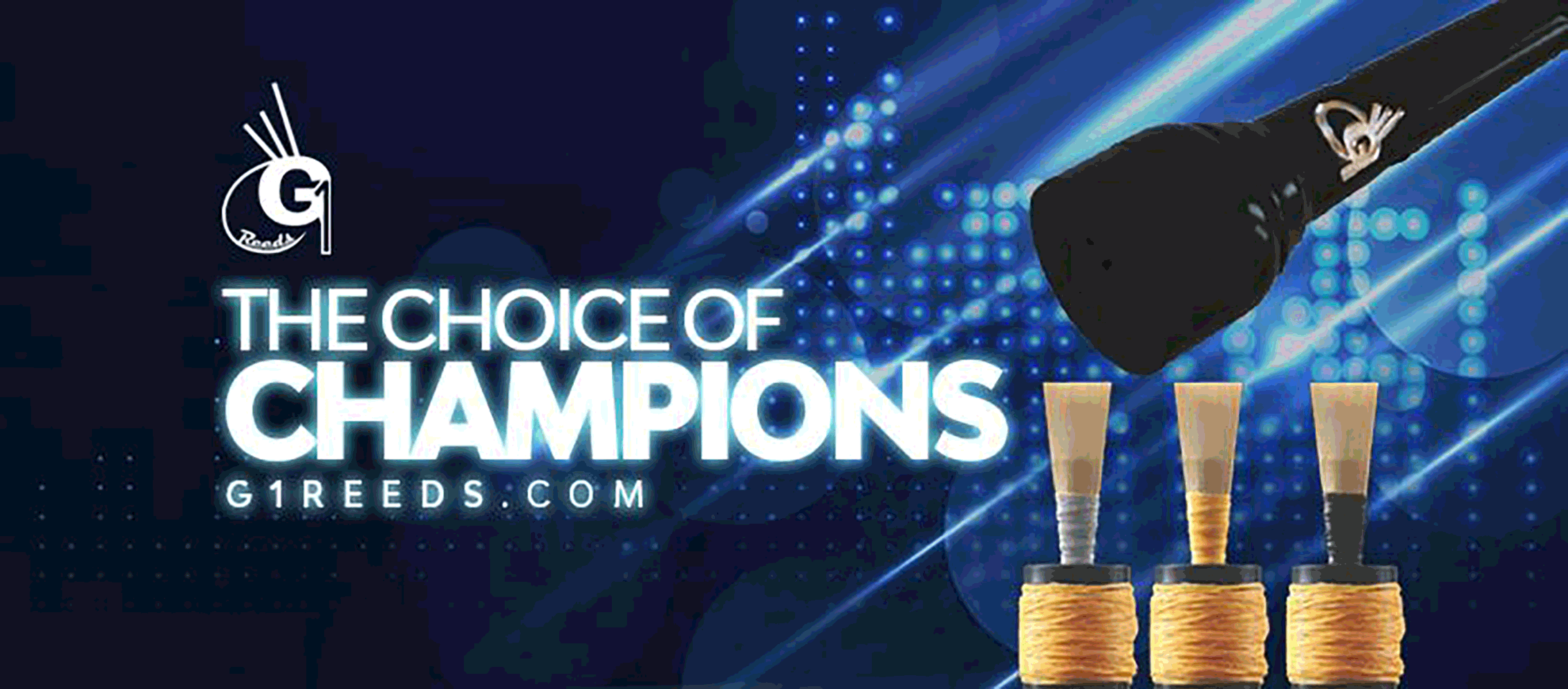 RGH-Heritage-pipingpress-800×300
MacRaeBanner '19

Ayrshire Bagpipes Nov 2020
Selcraft-UK—Piping-Press—Advert
2023_BalmoralClassic_Ad_PipingPres_Rv
---
The death took place in early April of Joe McAdam one of the great characters of the local pipe band scene. I am most grateful to Paul Herron one of Joe's former pupils for sharing his 'Eulogy to Joe' which was read at the funeral service in Edengrove Presbyterian Church. 
Originally from Dromara, Joe was taught by Sam McManus in Dromara Highland and would compete at the inaugural All Ireland in 1946 and the winning band in 1949. In 1952 He was invited to take on Ballynahinch Pipe Band were he began a life-long project. 
Mentioning Ballynahinch to someone interested in pipe bands always brought Joe McAdam's name to mind, said Paul. The pipe major of any successful competition band needed to master many skills. First and foremost you required the technical ability and an ear for sound and then you had to command respect and have the ability to keep players calm as the band approached the white line. Joe had all of those attributes and more, but it was as a tutor and mentor that he stood apart from his peers.
Back in the early 1970s, pipe band administrator Eddie McVeigh introduced Joe to John K McAllister from Shotts & Dykehead. They were the No 1 pipe band in the world and Joe and John K formed a life-long friendship.  John K invited Joe to stay for a week at his home in North Lanarkshire to observe how this successful band was run at close quarters. Joe felt very privileged and like a sponge he absorbed everything and returned to NI with the rudimentary skills required and which he applied to great effect over his career.
Life wasn't always easy growing up as a kid on a council estate in Ballynahinch in the 1970s and 80s with money being tight, Paul recounted. However a few lucky ones had something that money couldn't buy…. 'We had a bagpipe tutor on our doorstep that was without any shadow of doubt world class.
'His guiding hand touched our young lives and he became a father figure to us. He taught most of the young players from Ballynahinch at his small terraced home in Lisburn Street, this after coming home from work at Purdysburn Hospital.
'His dear wife Bessie would serve his dinner to him which he would eat on his lap whilst putting four or five students through their paces. Using his unique repertoire of hand-written exercises, Joe churned out solo piping winners on a regular basis such as Howard Walker, Andy Presho, James Gibson and  Wesley Irvine to name a few, and of course the most decorated of them all – Ian Jess.'
Back in 1971 so confident was Joe about Ian's ability that he took the 13 year old to Glasgow to compete against the top juvenile pipers at a prestigious Scottish Pipers Association event. It didn't work out that day but in 1972 he won the Malcolm McLean Currie Cup which had never left Scotland before. In those days when Joe brought you to a solo competition he sat in the front row and told you to keep your eyes fixed on him keeping the beat throughout your performance and you knew you were in safe hands.
Joe's natural habitat was the band hall on practice nights and back in the 70s and 80s there was a smell of paraffin oil and burning reed wax while the condensation dripped down the walls. There was no hiding place for any player around the table in those marathon practice chanter sessions when in his own unique way he got each one of us to play the part on our own over and over again until we had it cracked. 
Despite us growing up in the 'Troubles' Joe widened our world by bringing us to compete in the Republic of Ireland. His advice was that we show the utmost respect for everyone and deference to their traditions. His expertise was in great demand from local bands such as Legacurry, Drumlough, Glassdrummond, Annsborough, the Frank Rainey and others and was more than happy to share his expertise and help out.
The highlight of Joe's pipe band career as pipe major was winning the All -Ireland Open Grade at Lisburn in 1967 and in later years he played in the band under Ian Jess's leadership. He was immensely proud of the successes the band achieved with so much home grown talent in its ranks and all taught by him. This was especially so when Ian returned to the leadership role in 1992 and won Grade 3 Ulster and Cowal titles and followed this up in 1993 with All-Ireland and World titles. Sadly the band folded in the years that followed but Joe still attended the contests to pursue his passion.
Joe had his disagreements with the RSPBA but amazingly for all his knowledge and success he didn't take the exams to become an adjudicator and the RSPBA never relaxed the rules to allow him to do so. He would surely have excelled in this role, however Joe kept his own scores at the competitions and was sought out by Grade 1 pipe majors such as Richard Parkes, Terry Tully and Frank Andrews to hear what he thought of their performances and where they might improve.  It was fitting that James Gibson one of his former pupils should pipe Joe to his last resting place in the graveyard adjoining Edengrove Presbyterian Church.
---
Enniskillen prominent in Queens Platinum Jubilee Celebrations
The RSPBANI's County Fermanagh Section was delighted when over 100 pipers and drummers were able to take part in a massed band event on Thursday June 2nd.  BBC national TV was present to record events and went live across the United Kingdom on two occasions during the Queens Platinum Jubilee evening.
After the recordings at Enniskillen Castle the massed band paraded to the town's St. Macartan's Cathedral. All along the route they were cheered on their way by large crowds who would then hear them perform a special piping Tribute to Her Majesty. The massed band then made its way back to the castle playing what must surely be the town's anthem Fair ye Well Enniskillen.
Two days later, on the evening of Saturday June 4th, the Fermanagh Section hosted a Beating the Retreat event at Enniskillen Castle. The Royal Irish Regiment's Bugles, Pipe and Drums performed as well as the Royal Dragon Guards Pipes and Drums. The Erne Highland dancers gave a stunning performance in the Arena and following the Finale and March past a Fireworks Display brought the evening to an end. The Fermanagh Section are to be congratulated on their initiative in promoting two such memorable events which attracted thousands of spectators into Enniskillen for the Queens Platinum Jubilee Celebration which were thoroughly enjoyed by all who came along.
The local Derryclavin Pipe band under direction of Pipe Major Gordon McKeown, Drum Sergeant Glen McKeown and Senior Drum Major David Brownlee were the first to perform with a music and marching display. The band is celebrating their Centenary this year and will be holding a Centenary Band Parade in Lisbellaw on July 2nd when a special collection will be taken up for the Air Ambulance. The band is currently making preparation for a Centenary Concert which will be held in the Ardhowen Theatre, Enniskillen later in the year. In addition the final drafts are being scrutinised on the band's history book launch.
---
60 lessons in three outstanding tutor books taking the complete beginner to intermediate level and introducing the classical music of the pipes, piobaireachd. All books have free audio and/or video back-up fully explaining the exercises, tunes and the required expression. Since they first appeared in 2015 these books have sold hundreds of copies worldwide. Price includes mailing of £12.
---