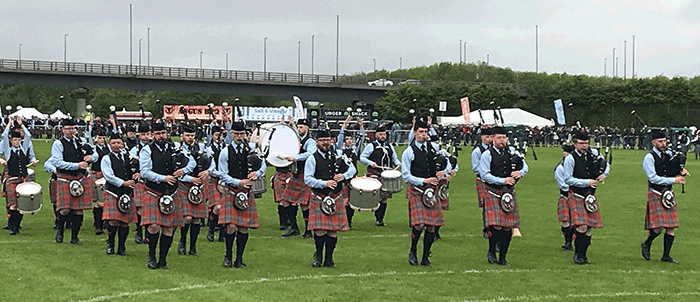 It was heartening to read of the RSPBA's determination to get band contests moving again in 2021. As John Hughes the Chairman said, everything must be done to restore our band tradition to its rightful place in our cultural life.
I was interested in his reference to band formations. Wouldn't it be ironic if it took the tragedy of this pandemic to get bands to change from the old fashioned circle to a more sensible and hygienic concert formation? The fact is that pipers facing one another are well capable of spraying their colleagues 10 – 15 feet away if they blow past the mouthpiece.
What bands need is a defined modus operandi for their practices in the post Covid-19 period. This could involve something like:
1 All practices out of doors – shelter needed in inclement weather.
2 Concert formation with pipers side on and drummers behind
3 Drones wiped down after each tuning – every piper carries sanitiser to do the same.
4 Distance between pipers never less than four feet. Pipers remove chanters themselves and hand to P/M for adjustment and cleaned on return.
5 P/M uses his own spare chanter stock to blow chanter and reed.
All you scientific types out there it's time to get to work and submit suggestions. We'll pass them on to Mr Hughes and his team.
I was invited by the National Piping Centre's new Principal Finlay MacDonald to give a talk over the internet to the young pipers on the degree course. They are a very talented group and I encouraged them to follow all available piping paths open to them, solos, bands, folk music.
None was mutually exclusive and they had the ability and energy carry through on every front. They could join the Piobaireachd Society for a fiver and avail themselvs of all the manuscripts and recordings on their website.
I am sure that under Finlay's guidance, and that of new Head Teacher Finlay Johnston, these students will have the very best start to their piping careers and, moreover, that the Centre will benefit from the open and welcoming approach of Fin 2.
Helen Urquhart does a good job in publicising the Centre's activities and she has sent this about a new online teaching initiative: 'We are delighted to announce that they will be running our first ONLINE Adult Gathering From Monday 29th June – Thursday 2nd July.
'This will be a fantastic online course with 1-2-1 lessons, Masterclass Workshops, group lessons, practice time and more over the course of the school. And, brand new to any NPC school, we will have snare drumming tuition for the first time, with Gareth McLees leading the teaching.
The piping instructors are drawn from our world class teachers. Head over to our website now and book your place on the NPC Adult Gathering for pipers and drummers this summer.'
Reader Janette Montague has submitted a new tune for our Lockdown Challenge composing contest. Here are the first two parts:

Download the full tune here:
Have a listen here: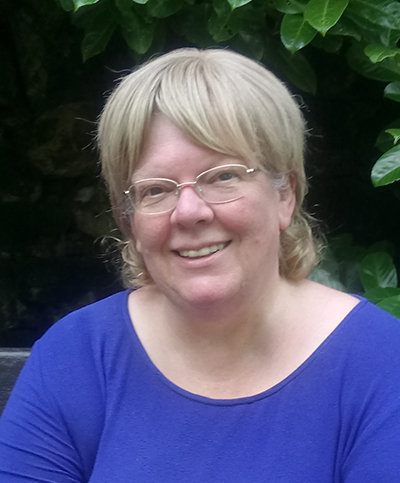 Janette (left) writes: Here is the Arran of Bressay Strathspey composed by me and arranged by Jim McGillivray. It's played by Jim on a Deger pipe. To celebrate turning 50 in 2004 I enrolled for a beginner's chanter class. For the next decade I took lessons and attended some 25 seasonal schools at both the National Piping Centre and the then College of Piping, making some lifelong friends along the way.
Arran, from the island of Bressay, off Shetland, was a fellow attendee at a summer school, and I thought it a great name for a tune.
Steve Rooklidge in the US: 'Have you ever heard of H.R. Turner, a reedmaker from Southampton? I have a couple boxes of his reeds that are decades old and some are still decent. They serve well in my old Hardie chanter and I sent a couple to Donald MacBride, who commented on their low pitch. I am curious of his history and heard that his reeds were sold through the College of Piping for years.'
I vaguely remember a CR Turner, a reedmaker, on the south coast of England Steve. I think he has passed on now but maybe a reader can help.