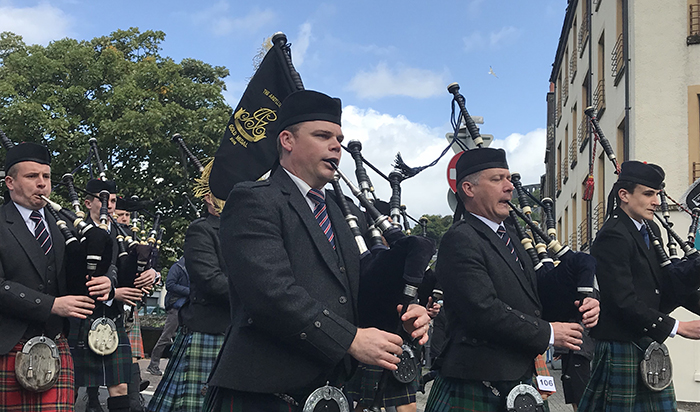 One asks when will this all end? Well we can write off the rest of March, all of April and probably most of May as well. In the UK the spread of flu bugs and the like generally drops off with the arrival of spring and summer but whether that will be the same for this little swine of a virus I don't know. Blair Atholl, Strathmore, Luss, Balloch and Roseneath Games, scheduled for May 24, June 14, July 4 and July 17 respectively, cancelled this morning.
Here at PP will endeavour to keep the piping and pipe band interest alive, though it will be difficult given that there will be absolutely zilch happening for the next couple of months.
Still let's look on it as an opportunity. The Shasta Piping Society in California and PP will be re-instituting our piobaireachd composing competition soon so there's going to be something for the ceòl mòr buffs to get their teeth into.

And don't forget the Argyllshgire Gathering's 2/4 march competition. Entries don't close until May 30. Why not spend this down time trying to come up with something truly original? The tune will be played during the march to the games at Oban (above) from 2021 onwards so here is a chance to be part of piping history. And there's a first prize of £1,000 to consider too. More details here.
In general I would ask all readers to send us in your personal piping or pipe band stories, stuff you'd like to share with other members of our fraternity. Photographs are always welcome too. If you spot anything on the web or have something from an old magazine please pass it on. The email address for all communications is, as ever, pipingpress@gmail.com.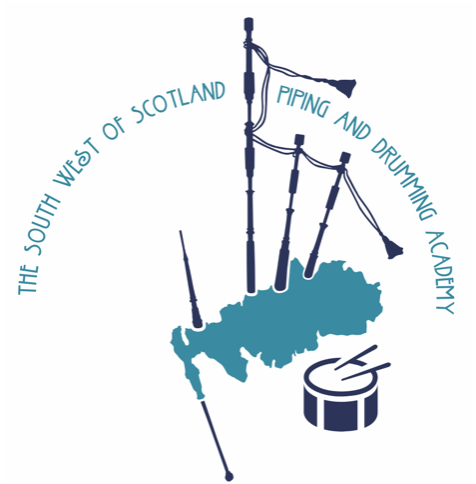 Andy McCartney of the South West Scotland Piping & Drumming Academy has been in touch to say that their Summer School will be held July 12 -17 with an application form on their website.
Andy said their bands did well at Scottish Schools Championship on March 8. The debut band for 8, 9 and 10 yr olds was 1st equal in their grade but placed 2nd on ensemble pref.
The junior band were runners up in their section. Andy explained the distances involvd on his part of the country some schools in the region are over 100 miles apart a fact often lost on those of us in the cosy central belt of Scotland.

Still in the south east, reader Hazel Grierson writes: 'I have been asked by Newton Stewart & Minnigaff Traditional Music & Dance Festival if you could please advertise the Indoor Solo Piping Competition they are holding at McMillan Hall, Newton Stewart on Saturday 11th July 2020.

This is the second year for this competition and they hope to continue on the success of last year. Further details here.
---
Mike Rogers has asked us to point out that entries for the 2020 USPF Maclean Macleod Memorial Piping Championships close on March 30.

The contest will be held on Saturday 20 June 2020 at the Amy E. DuPont Music Building, University of Delaware, Newark, DE. Entries are now being accepted at the USPF website: www.uspipingfoundation.org.
Repeat: deadline is 30 March 2020. Deadline for tune changes is 20 May 2020.
---
Congratulations to Lisa and Sally two of our students at the Florida Pipe and Drum Academy. Both picked up good prizes at the recent Southeast Florida Games. The girls are pictured with their trophies: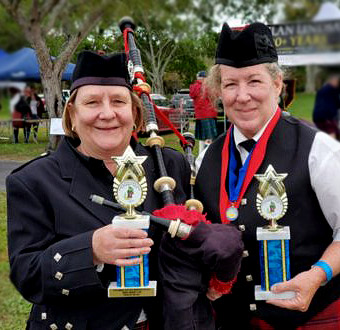 ---