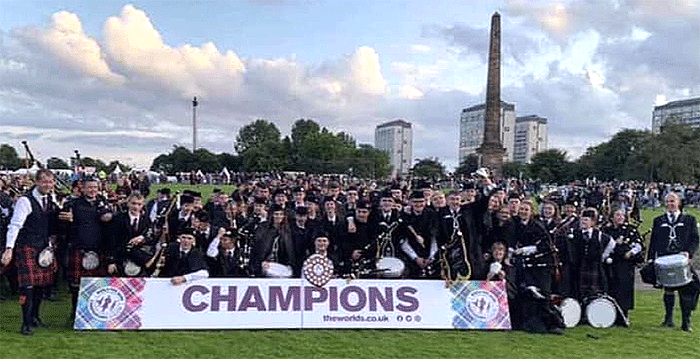 Today (Feb 24) is crunch day for North Lanarkshire Schools Pipe Bands when their sponsoring local authority meets to decide on £30m proposed cuts to non-statutory expenditure.
This morning's special council meeting in Motherwell will be covered by all local media and national television, such is the interest in the outcome. There is a webcam facility for council meetings. Check it out here.
There are signs of support for the pipe bands, music groups and orchestras under threat. North Lanarkshire Council is a minority led Labour administration like others reeling under cuts from the Scottish Government of 6% in real terms since 2013.
However the North Lanarkshire Labour group has issued a statement saying they will 'protect our outstanding schools bands'.
A spokesman for the group said: 'The Labour budget proposal will not support the removal of the pipe band or any of the other bands that so many young people engage with, as the skills and life opportunities from music are well known.
'Given the scale of the cuts from the SNP Government, we will undertake a review to ensure the sustainability of the service but this Labour administration is absolutely committed to ensuring the retention of all bands and a comprehensive msuic offering.'
Meanwhile a video has emergd of the SNP Government's Education Minister John Swinney voicing his support for the North Lanarkshire Schools Pipe Bands and mentioning their outstanding performances:
Nearly 10,000 people have signed the petition in support of North Lanarkshire Instrumental Education Services. You can add your name here.