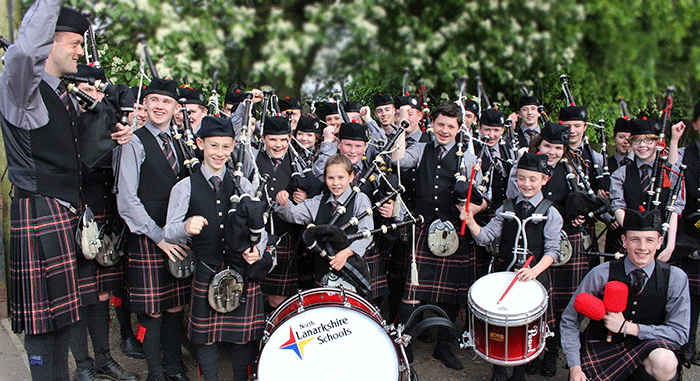 Activists have launched a petition to save music services in North Lanarkshire's schools. It follows an announcement yesterday that the cash-strapped council must find £30m in cuts to their non-statutory budget this year alone.
Music teachers and administrators were called to a meeting on Monday afternoon to be given the grim news. Under threat are the local authority's school orchestras, wind and North Lanarkshire Schools Novice and North Lanarkshire School Juvenile Pipe Bands.
They are led by P/M Ross Cowan. Both have enjoyed widespread success at the highest level in their grade.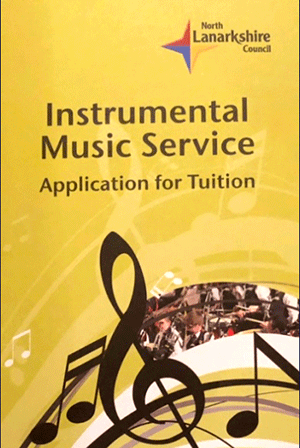 Here is the link for the petition: https://www.change.org/p/north-lanarkshire-council-save-north-lanarkshire-instrumental-education-services
Local authorities in Scotland have suffered a 6% cut in their budgets from the Scottish Government in real terms since 2013.
North Lanarkshire's Pipe Bands have introduced hundreds of children to piping and drumming most of whom have gone on to achieve National 5 and Higher grade qualifications in music.
North Lanarkshire is Scotland's fourth largest council authority with piping tuition in 18 high schools and 15 primary. There's drumming in nine high schools and two primaries. Lessons are fortnightly in 25 minute group lessons.
There are currently 120 children learning pipes and 50 drumming. NL has 25 sets of pipes which are used as starter sets. P/M Cowan estimates that it takes two and a half years before a young piper is ready for his novice band.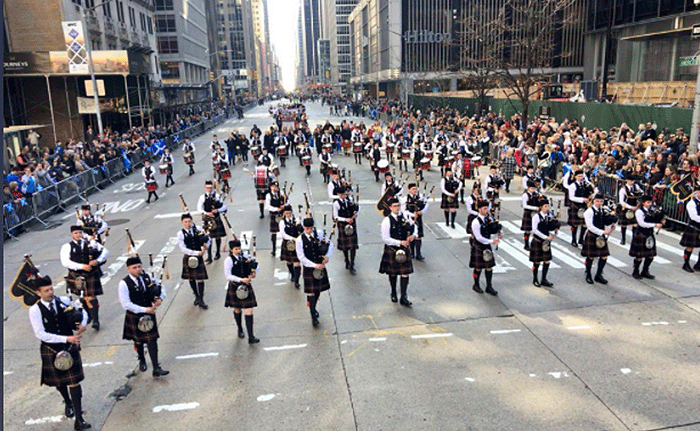 The bands rehearse weekly on a Wednesday night with 70 children attending regularly and there are practice chanter and stick and pad groups on a Friday night, The Juvenile band currently has 17 pipers and 13 drummers and the Novice 15 pipers and 11 drummers.
---
The band brought Grand Central Staion to a halt during last year's visit to New York city for Tartan Week
---
Parents pay £90 per annum (£22.50 per term) towards the lessons their children receive, though there are exemptions for children who receive free school meals, clothing and footwear grants or who have additional support needs.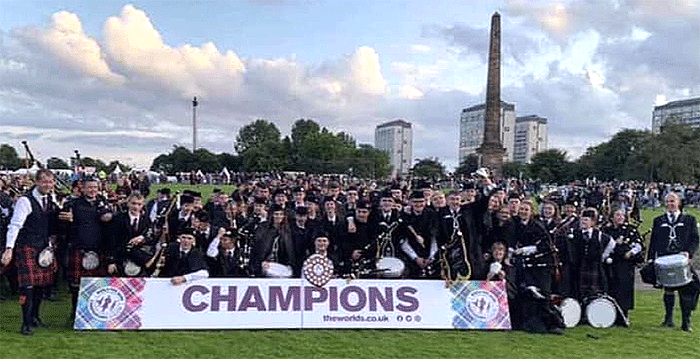 Band honours include: 2007 Novice European Champions, 2010 Novice European and British Champions, 2016 Novice A World Champions, 2018 Novice B Scottish, British, European and World Champions, 2019 Novice British, European and World Champions.
---