It was a pity Cowal Senior Solo piping was cancelled this year due to the clash of dates with the Northern Meeting competitions – but it couldn't be helped. Just to rekindle some memories I have attached a photo [above] which might interest piping historians. It shows four Pipe-Majors taking a break from judging duties at Cowal.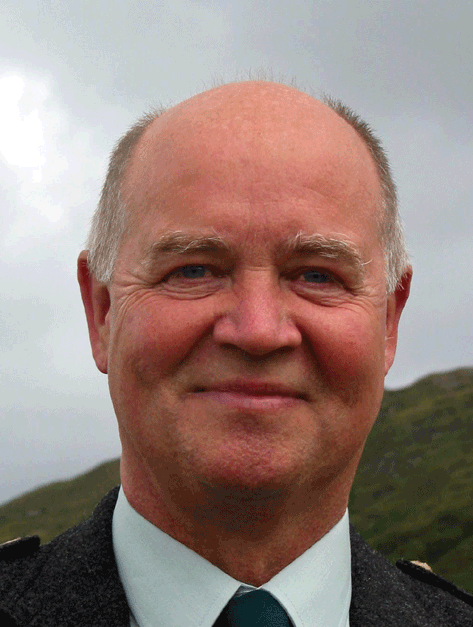 They are (l – r) Ronnie MacCallum (Inveraray), my father John Maclean (North Uist, resident in Glasgow), Duncan Cameron (Islay, resident in Edinburgh) and Hector Maclean (Oban, resident in Glasgow).
My father's Cowal programmes show Ronnie still competing in 1966, so the photo must have been taken sometime after (in the late 1960s) when Ronnie had retired from competition.
Pipe Majors Maclean, Cameron and Maclean had been judging at Cowal for years, along with Robert Reid and Peter Bain.
[wds id="2″]
Cowal competitors from that period (now judges themselves) included Jim Henderson, Andrew Wright, Tom Speirs, Walter Cowan, Iain MacFadyen and Ian McLellan. They might remember playing in front of some of those pictured.
Ronnie was Stuart Liddell's grandfather. Duncan was former Pipe Major of the Edinburgh Police Pipe Band – also father of Richard Cameron, former Piping Convenor of the Northern Meeting.
Did John Burgess take over the Edinburgh Police band when Duncan retired? Maybe some of our readers can answer that.
Finally, readers will note from the photo, despite evidence to the contrary, the sun does occasionally shine on Dunoon! And balmoral bonnets – all shapes and sizes.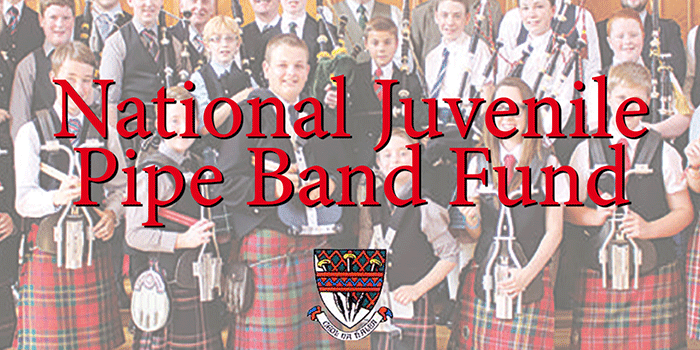 Still with Cowal, Northern Ireland correspondent Gilbert Cromie has commented on Alistair Aitken's history of the Worlds article of a few weeks ago: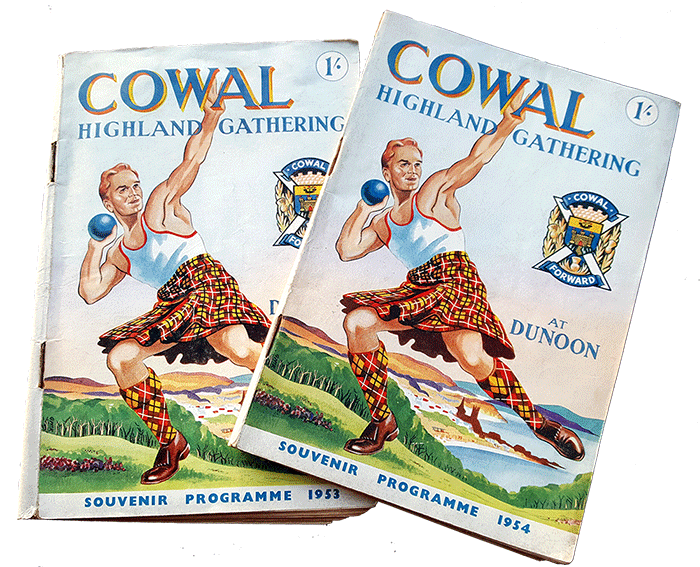 Regarding the History of the Worlds I would not wish to be seen to publicly contradict such an eminent individual who has written a wonderful article however……
The row with the Cowal committee over the 'Worlds' in 1947 was not resolved at that time – two World Championships took place that year with Bowhill Colliery winning in Edinburgh and Glasgow Police winning at the Cowal.
The hierarchy of the Glasgow Police insisted that they would compete at the Cowal as they had done for many years and would not adhere to the SPBA edict that any bands competing would be blacklisted.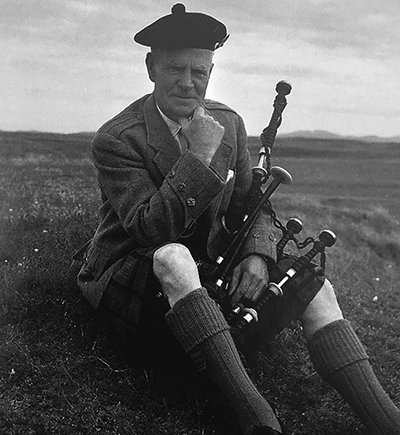 It was not until the following year 1948 that things got sorted out with Cowal becoming a separate major alongside the British, Scottish and European.
Two Worlds Championships were held in Belfast 1956 (won by Muirhead & Sons) and 1962 (277 A&SH Regt, TA) while a third was earmarked for Belfast in 1971 as part of the 50th anniversary of Northern Ireland's founding.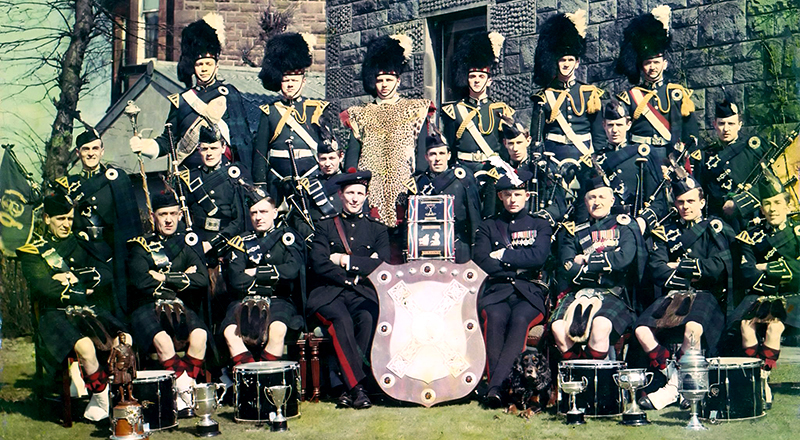 However due to the worsening political situation here at that time it seems to have been changed late in the day to Lanark. Surprisingly there appears to be no mention of this change in any of the local papers I have researched here from the time.
Lanark proved to be almost as dangerous due to strong winds causing the grandstand to collapse with spectators being injured!
[wds id="2″]