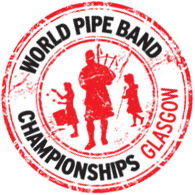 Mr Colin Hartley, Head of Events for Glasgow Life, promoters of the World Pipe Band Championships, has written to all bands asking them not to practice near residential areas on the periphery of the city's parks and also to confine their practice hours to within a 9am – 8pm time slot.
Mr Hartley's letter reads: 'The event organisers request that bands who wish to practise in Glasgow's parks are mindful of noise disturbance and disruption to local residents.
'Where bands wish to practise in a park, they should move to the centre and refrain from practising around the periphery of parks where these are adjacent to residential areas (minimum recommendation 100m away from residential properties).

'Practise in any of Glasgow's parks should not take place before 9am in the morning and bands should conclude practise by 8pm in the evening.

'Bands should ensure that the park management rules are adhered to at all times while in the parks. Please find details of parks and open spaces across the city as well as the park management rules here:.

'We thank you in advance for your co-operation.'
Mr Hartley's letter: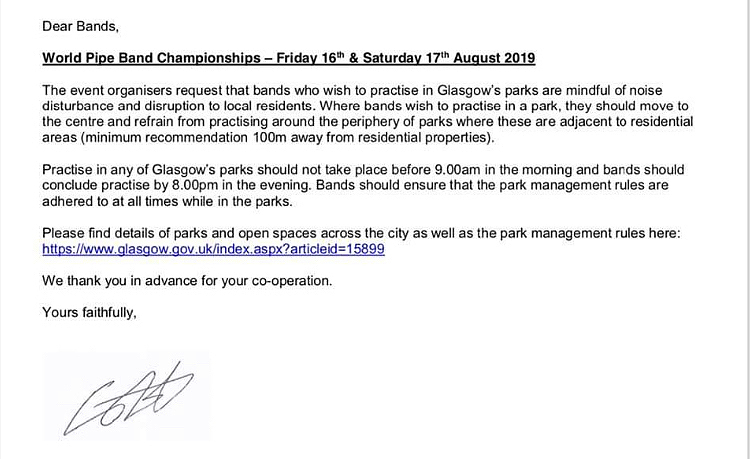 More than 200 bands will compete at the Worlds this Friday and Saturday. 50+ are from overseas and in dry weather many make use of Glasgow's extensive parkland for their rehearsals. Popular spots are Kelvingrove Park in the city's west end and Glasgow Green itself.
---
[wds id="2″]