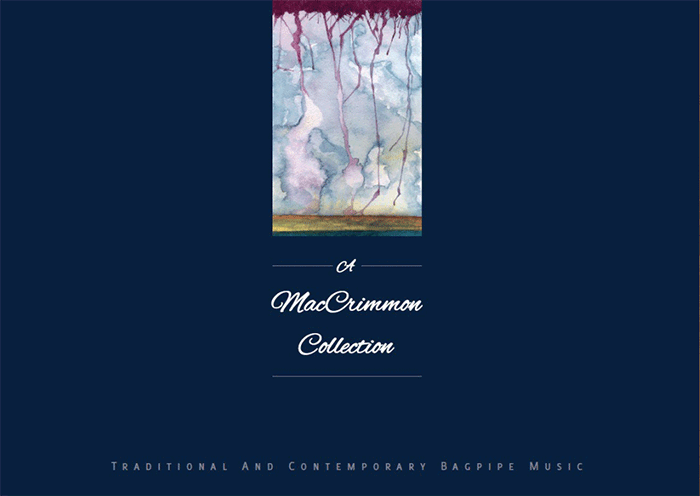 Well known piper Calum MacCrimmon has just completed publication of a new book of tunes he has compiled with his father Iain. Calum writes:
'A MacCrimmon Collection' is a book of traditional and contemporary pipe tunes brought together by father and son, Iain and Calum MacCrimmon.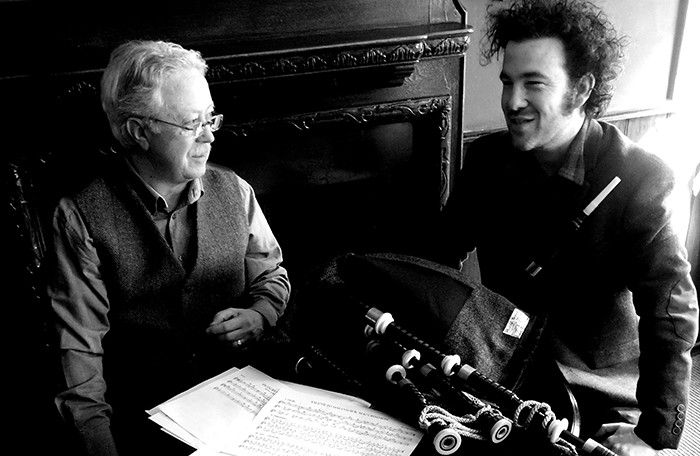 The book focuses largely on light music repertoire, although it does contain one pibroch which is Iain's first ceòl mòr composition, written in salute of his late father Malcolm Roderick MacCrimmon.
Malcolm was appointed 9th hereditary piper to the MacLeods of Dunvegan during his service in WW2. A few decades later he signed the post over to Iain who is currently 10th hereditary piper to the MacLeods.
[wds id="2″]
It has certainly been a rewarding experience collaborating with dad on this music. The project ensured a lot of time in each other's company. We played through new tunes, jostled with musical ideas and had a lot of late nights discussing the 'right tunes' for the book.
We decided that it would suit both of our tastes to focus on music written within a more traditional style – this meant leaving out some of the more 'avant garde' compositions.  Fingers might point at me…

We have family connections to Skye and Lewis and as musicians, we both identify strongly with our Gaelic heritage. Included in the book are old Highland airs transcribed from song versions, some modern Lewis compositions and we have also adapted a few mouth music tunes known as puirt a' beul – these tunes are very rhythmical and full of character – a lot of fun.  
We were delighted to include a lot of guest composers' tunes in the book – some of whom are not even pipers themselves. We also researched old manuscripts and collections including the Edward Dwelly Manuscript to track down some of the lesser known traditional melodies.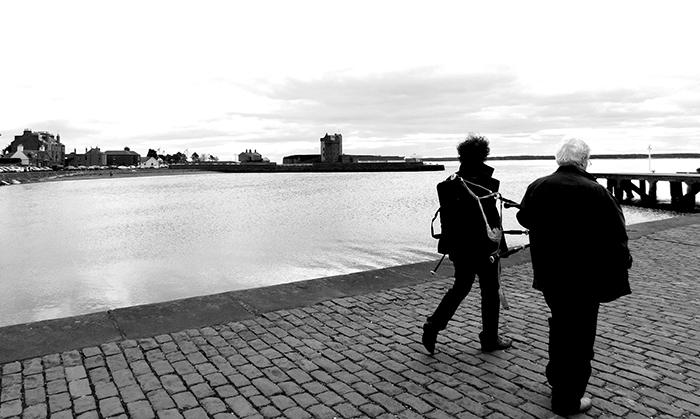 This book was a huge challenge to complete, but it was also a great honour to collaborate on with my dad. We hope that these tunes bring some joy into the piping world.
Watch Calum's introductory video:
Like a copy of the book? Hard copies of 'A MacCrimmon Collection' are available to buy from www.calummaccrimmon.co.uk priced £12 + postage. A review of the book will follow.
[wds id="8″]