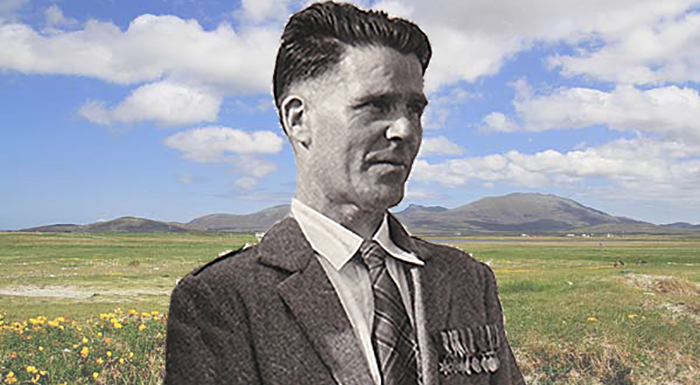 Further to my 'Sheepwife' story and Pipe Major Mick Haggerty, I wish to let you know that since his passing in 1974 the grave site of P/M Haggerty at Sandgate Cemetery (near Newcastle, New South Wales, Australia) has been unmarked. Two months ago (Saturday, 8th May) Graham Adams, Paul Ross, Ron Lightfoot and I placed a cross on Mick's grave to help perpetuate the memory of such an influential piper.
By Dennis Browning
Graham was in Scotland 1967-68 and received tuition from Bob Pitkeathly whose son was Captain Andrew Pitkeathly, Sovereign's Piper 1966-1973 and former Director of Army Bagpipe Music. Paul was in Scotland 1977 – 1978 and received tuition from Malcolm McRae. Ron was a drummer with Cardiff RSL Pipe Band in the early 1970s.
A brief history: Mick Haggerty, was a native of South Uist and information from the 1901 Scotland Census indicates he was born in 1896, the sixth of eight children, born to Michael and Margaret Haggerty.
[wds id="2″]
He joined the Cameron Highlanders and attended the Pipe Major's course at Edinburgh Castle under P/M Willie Ross. I am lucky to have in my possession his music book from the course which is where I noticed his gracenoting of the Sheepwife and the similarities with it and the version mentioned in Robert Wallace's introduction to his 'Glasgow Collection'.
Mick's name appears on two honour boards in the Pipers' Hut, Cameron Barracks, Inverness, indicating he was Pipe Major of the Camerons 1935-1939.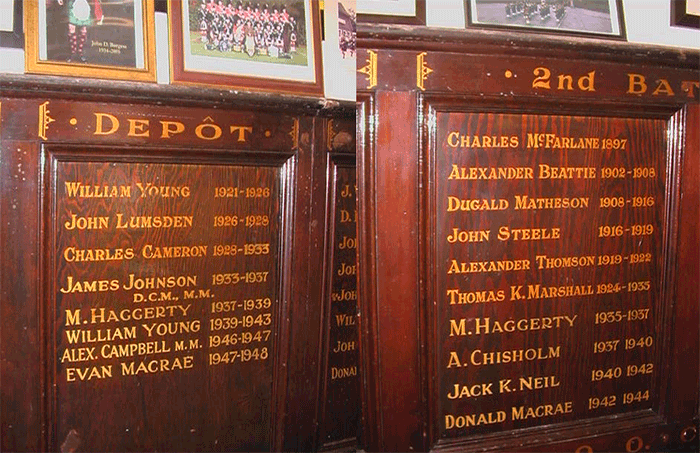 Information on his military service cannot be accessed as his service medals bearing his service number were buried with him. His miniature medals, which he can been wearing in the pictures of him, are in the possession of a former pupil – their image is attached below indicating his serving in Africa and Italy during World War 2: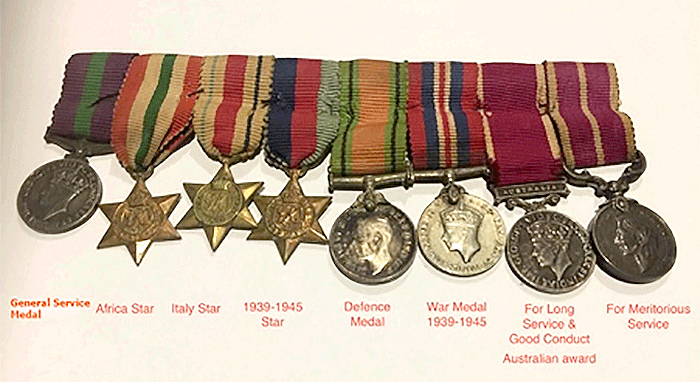 Shipping records indicate his arrival in Brisbane in 1955 where it is understood he had an aunt. Not long after arriving he moved to Newcastle, N.S.W.
In 1960 he took over the Pipes and Drums of the 15th Northern River Lancers (NRL) and in the following two years the band reached a very high standard winning all contests in which they took part.
The Pipes and Drums stood down from competition in 1964 as undefeated State Champions. The 15th NRL were later to become the Pipes and Drums of the Royal Australian Army Corps of Transport.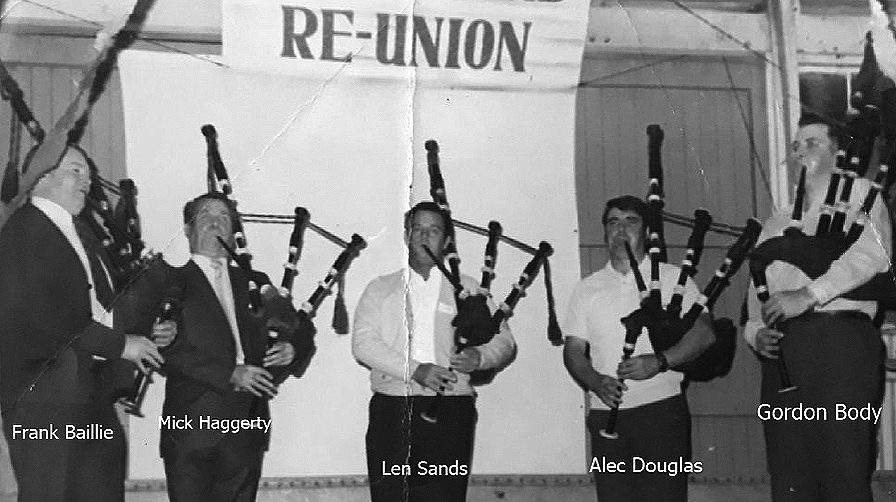 During this time Mick was tutoring many young local pipers – some of whom joined the newly formed Cardiff RSL Pipe Band under P/M Frank Baillie (former P/M 15th NRL). This band had a very successful reign from the 1960s through to the 1980s.
Most, if not all of the local pipers in the Newcastle area came under the influence of Mick's tutelage.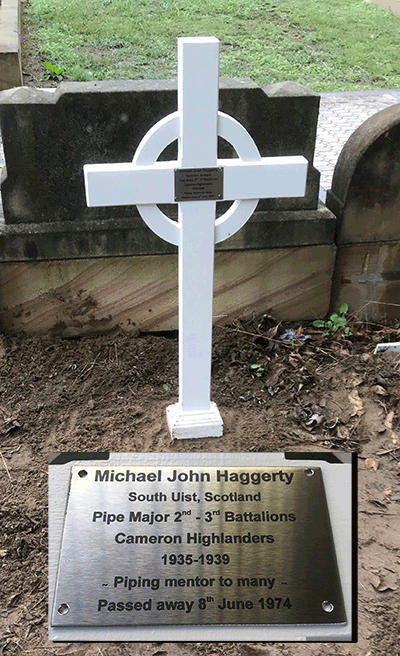 I was introduced to Mick when I moved from Maclean to Newcastle in 1972. I was a side drummer in the Maclean Pipe Band during my secondary school years. At the age of 18 I decided that piping was the way to go and with Mick's help I managed to have a solid start to my piping journey.
Up until his death in June 1974, a small group would attend Mick's unit on Maitland Road, Islington every Saturday afternoon for tuition and a chance to play to each other.

His patience and the knowledge he bestowed on pupils willing to learn was second to none. His influence on Newcastle's piping culture was considerable.
He taught piobaireachd in the oral tradition and influenced his pupils as to how to play – not what to play. Mick lives on through the legacy he left behind in his pupils.
I would be interested if there was any way of getting information on his attending the Pipe Major's course in the 1930s. I cannot get anything at all from this end. Could someone at the Army School of Piping help please?
[wds id="8″]