Some say his wellies are more chunter than Hunter, yet more that his temper is as frayed as his vintage Culloden kilt ….. and there are others who aver that he is AWOL from the Eccosse division of the French Foreign Legion. But does anyone care? All we know is his reports are what you are after and that he is the one and only MacStig…….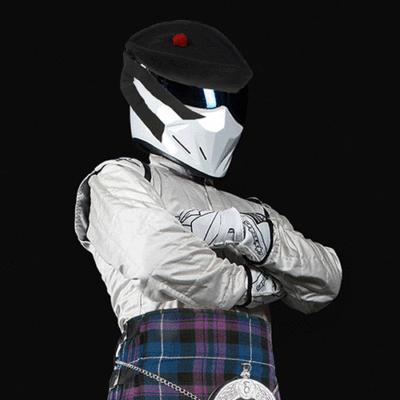 Having just about dried out from the UK Championship, where wading was almost a compulsory activity, and with the weather set fair for Saturday, the jalopy will scoot north over the Cairngorms and on to Inversneckie bright and early. European Championships here I come.
The Grade 4B final gets underway at 10am, as does Juvenile and Novice B. The Adjudicators for the elite under 18 year old bands double up as Grade 1 scorers as usual, and in Grade 2, starting at 13.45h, Messrs George Wilson and Terry Lee will take piping, Lee Innes drumming and Peter Snaddon QVRM ensemble.
That quartet will be on their feet until around 3.45pm, but spare a thought as they will have already written up and scored Novice B for just over two hours in the early morning. Who said it was an easy gig.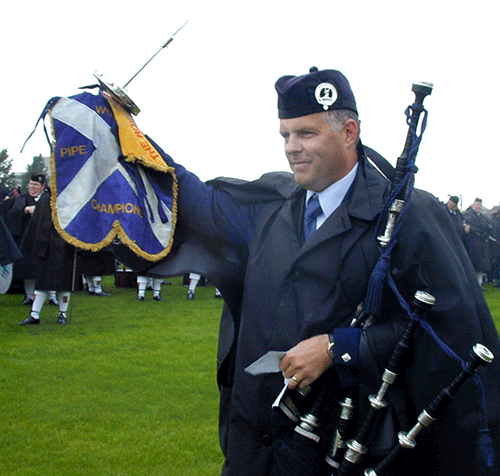 In Grade 2 we have 14 bands slated to play, but a fair old mix up and shake about from Lurgan. No Ravara or Manorcunningham, and only Closkelt from over the Irish Sea. Can they do the treble and make it three from three? In this Medley contest it will be about sound, musicality and precision.
First off will be City of Discovery returning after missing Lurgan. I enjoyed the Medley kicked off with a stately 'Siege of Dubrovnik' and perhaps they will bring the tempo up a notch to launch. 'Haitian Sensation' was the highlight for me, and I'm sure they will give it a good go.
Their near neighbours Mackenzie Caledonian are next and will be looking to build on the real step up taken in Lurgan. The piping aggregate was only second to Closkelt on the day, and the March, Strathspey and Reel set is really their strong suit. Back on Medley duty they will be aiming for a slicker run that at Paisley and I'm very much looking forward to hearing their output.
[wds id="2″]
Rising star Royal Burgh of Annan has settled in the grade very well and in two outings caught my ear on the quality of the drone sound. A large band, with a number of experienced hands, clearly on a journey to make it on to the list regularly. One to watch.
You wait all day for one Royal Burgh and then two come along in succession. RB Stirling, flush with drumming recognition in Northern Ireland, will hope to get everyone away at the strike and attack, settling well before the jig. I think there were nerves last time and that should all be forgotten. Holding together through steady blowing in the slow air will propel them. A very decent drum corps could turbo the overall score.
bught-copy-2-1

Uddingston Strathclyde will want to progress further, eliminate the not so good day the last Medley outing and get up the ranking. It's there in parts, you can hear it and quality will come through without it being forced. The drumming has been better to my ears than scoring might have suggested.
Wallacestone and District run in next and a tighter sound and togetherness will assist. Easier said than done by those of us spectating. I think there is the essence of a strong sound here with little flashes of good things. The High Drive is the highlight for me and I wish them well for the run.
Scottish Fire & Rescue on the up and we're much more confident in Lurgan then I'd heard previously. Even in those conditions the sounds held and they had their best positional finish. More steady playing and consistency in a medley that wavered and had some freelancing going on last time I heard it. Tempo from the off is important and they should go for it.

Portlethan & District is a band I like the sound of. Some loose technicals in the slow air let them down last time even though they deservedly made the list. Sorting that alone will be a big positive, and pressing on is my advice. I thought the heads could be cranked a little last time too, but very different weather is forecast. Higher pressure, dry ground rather than the wet field of Paisley.
Near neighbours Bucksburn & District will need to press on too and generally tighten the chanter work and eliminate errors. Their Strathspey King still sticks in my mind as a very good rhythmic example of Strath playing.
An outing for Highland Granite, the third from the North East, a band looking to impress. The took a 1st and 12th in piping in Paisley causing many acres of column inches devoted to it. It happens. It shows the quality in P/M Oliphant's Corps could be there. I believe it is and steady nerves will deliver.
Flush from a drumming win in Lurgan, Kilchoman Distillery Islay will sashay into the circle and no doubt aim for further prize list glory. The snares were on the money in dreich Northern Ireland and much more zingy than in Paisley. All to play for and if they watch out in the strathspey to reel transition of 'Devil in the Kitchen' the list might come calling.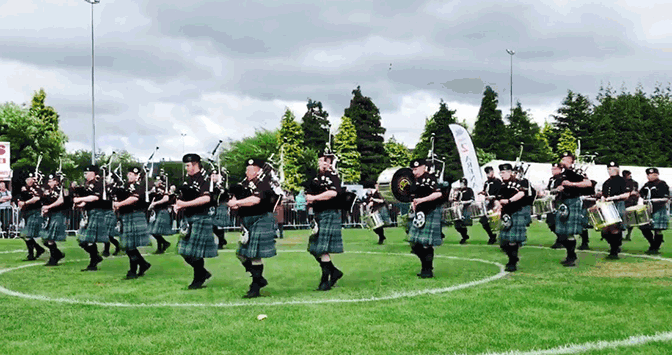 The fourth band from the North/North East, Buchan Peterson and, if stamina sees them through any blowing fatigue in the third quarter of the medley they will surely deliver. A drumming win in one major already and very very tight ensemble gives them a chance of glory. The sound is up against some strong suits in Closkelt, Annan, Granite and Mac Cals.
Oban makes a welcome return and a really enjoyed what was a more traditional Medley last time out at the British Championships. Top six piping ability and so long as the bass tones it down subtly, the drum score should improve. A very decent band.
Last and not least, Closkelt, going for a hat trick of wins. The sound will be key and just where they can get drumming to land in the reckoning. Going in last presents some challenges as the wait time can drag on. A well disciplined outfit and the only thing that might beat them will be themselves.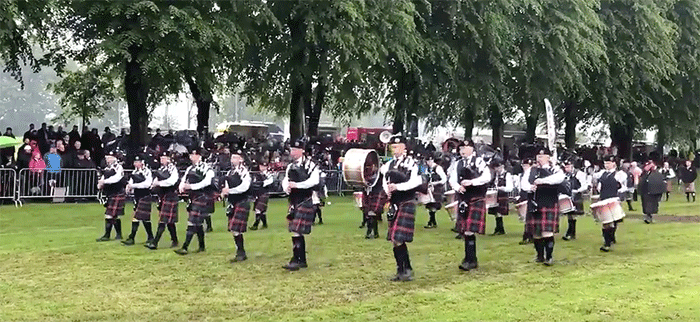 That's the lot and it will be time for a well deserved glass of something at that stage on a warm Saturday afternoon. A further hour or more will pass before the massed bands and salute which, is heralded as the big thing, but I never hear band members saying 'oh good, it's the march past'. In any event, the winners will be announced and we will know who the European Champions are.
The layout for the stadium is above and I'm really hoping it is as good as the exemplary Forres of old. It's £13 entry (concessions and family tickets available) so there you go. Enjoy the day, go canny on the road if driving and if you see old MacStig at the Aviemore 'chipper', let him into the queue.
And finally, remember, P/Ms – acknowledge the ensemble judge 'before' you start to 'go'. Over and out.
Stay tuned to PP for our unprecedented coverage of the European Pipe Band Championships with full results and reviews of both Grade 1 and Grade 2. Click here for tickets for the big day.
[wds id="8″]