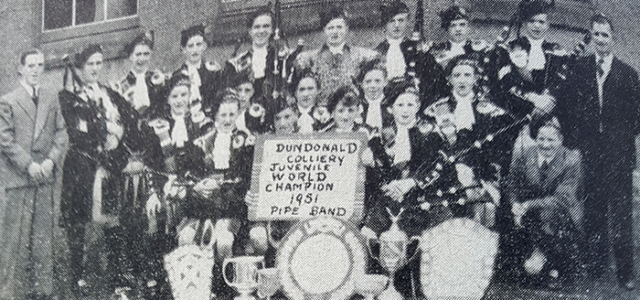 Welcome back! I hope everyone who celebrates Christmas had an enjoyable and fulfilling time. I can say, festivities excepted, that the judges for the John Cruickshank VC composing competition have been hard at work.
P/Ms Ian McLellan, Stuart Liddell, Richard Parkes and myself have narrowed the 42 entries down to three finalists and will be spending the next couple of days identifying the best tune for the £1,000 first prize.
It has not been easy. Some entries had perhaps a good melodic idea but it failed to develop. Others were outside the idiom we were looking for. Some were too reminiscent of other tunes.
We can say, I think, that the quality of entries overall was very high. Having only nine notes, the bagpipe taxes creative skills like no other musical instrument and most composers rose to the challenge.
---
[wds id="2″]
---
I feel confident in saying that at the conclusion of our deliberations we will have a tune worthy of Mr Cruickshank and his incredible WW2 bravery.
We should have an announcement in the next week or so.
To all you composers, please keep the creative juices flowing. There's a £500 first prize on offer for the 2018 Shasta Piping Society's Piobaireachd Composing Contest.

---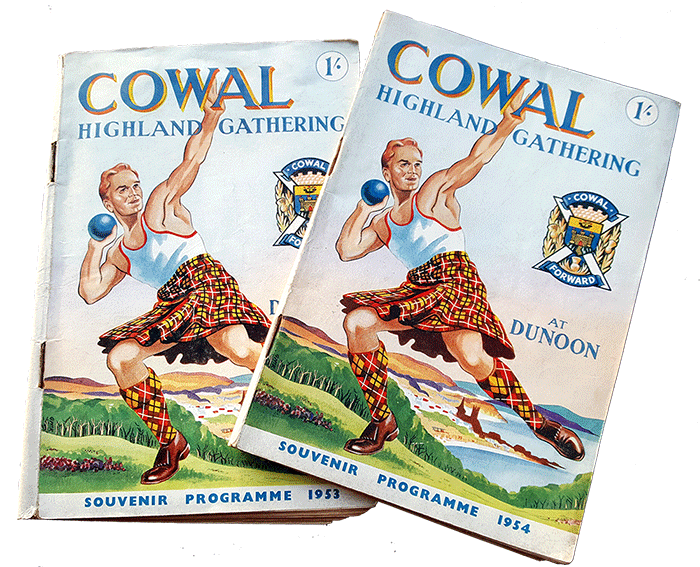 We conclude our list of interesting photographs from the 1953 Cowal programme courtesy Clive Douglas. Check out the earlier photographs here.
The picture up top is, as you can see, of the 1951 'World Juvenile Champions', Dundonald Colliery band.
I wonder if Bob Shepherd or Andrew Donaldson Snr. had any connection with this band. Can anyone help?
I take it that the RSPBA World Championship, first held at Murrayfield, Edinburgh, in 1947 was for Grade 1 only and that the lower grade titles were, in 1951, still retained by Cowal.
Or maybe the old timers in the Dundonald band still recognised Cowal as their Worlds and drew up the poster accordingly.
This next picture is of the 12th Paisley BB: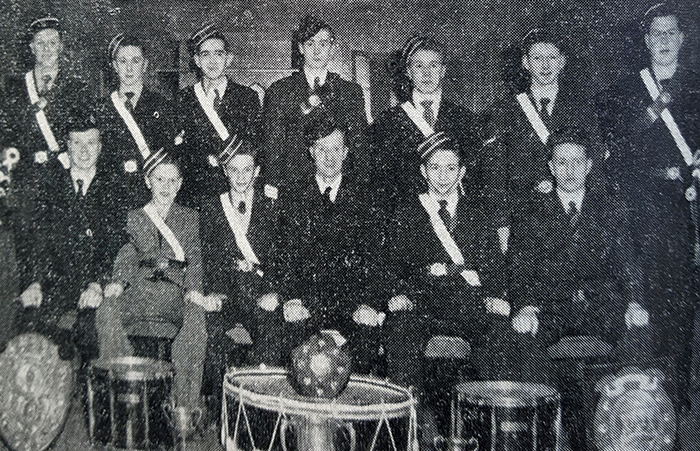 Finally a couple of other bands, Wishaw Highland and Bonhill Parish, and again I would be grateful for any background. Were Wishaw connected to Dalzell Highland, Alex Duthart etc?: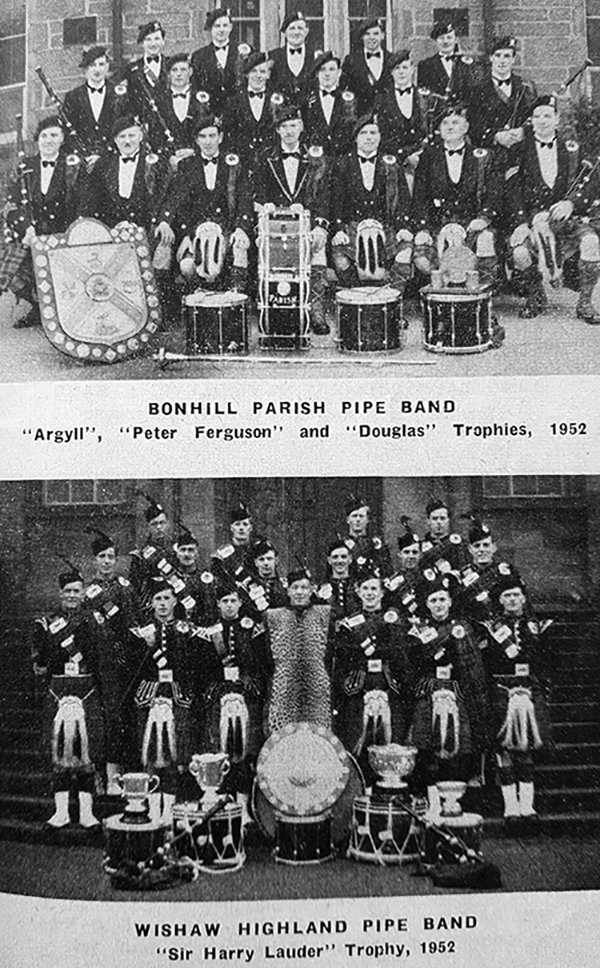 ---
Reader Yves Tison: Hello from France. A friend of mine asked me for a title of a famous 6/8 march.
I know the tune but cannot remember the name. If anyone could help me it will be greatly appreciated.
The tune is played by the NZ pipe band beneath; follow link. Thanks:
It escapes me too Yves. Anyone help?
---
[wds id="8″]