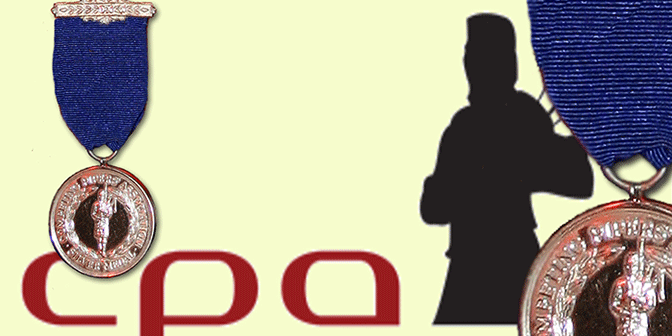 Well done to the CPA for having a re-think over their Silver Medal qualification rules, writes the Editor.
It shows President Glenn Brown and his team are receptive to different views and opinions, not least those of Alan Clark and Jason Craig who have written so well on the issue in these pages.
I think the inclusion of a qualifier in the Southern Hemisphere just had to come and having judged in New Zealand only last January I can vouch for the very high standard of piping current in that country.
There are a few other observations which, to me, might need addressing. The first is the 2019 clash of dates between the Northern Meeting and Cowal.
It will leave the field at Dunoon open to pipers who weren't accepted for the Meetings, but does that make it a creditable qualifier when so many B graders are absent?
This clash is clearly an accident of the calendar unlikely to occur in future years, but perhaps for 2019 some other contest should supersede Cowal as a qualifying event.
What of Skye and Braemar? (I think Alan Clark mentioned them both in his piece.) Here are two stick out contests. Prestigious.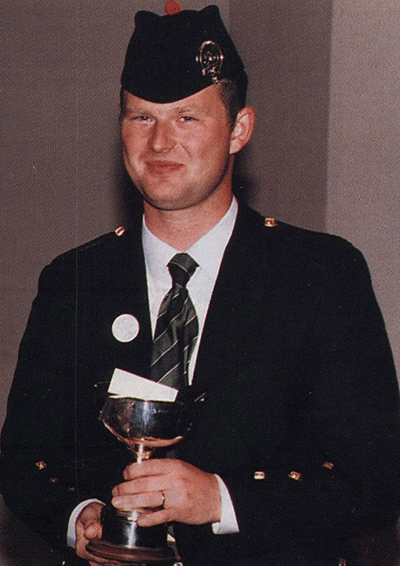 Is the CPA assuming that they will be won by an A grade player or an A- (A minus) bod who has automatic entry to the SM anyway?
Should this not happen could some wild card flexibility be considered to cover this eventuality?
I would contend that any B grade piper who makes the list at Braemar (they often do) is worthy of a shot at the Silver.
Eight tunes submitted and one selected at the bench puts the royal gathering on a whole different level from your average games, Rosneath, Inveraray, Blairgowrie etc. not excepted.
The Dunvegan Medal too has the requirement that pipers must play MacCrimmon pieces. These can be of considerable interpretive and technical difficulty.
The winner is therefore invariably a piper of estimable skill. Whatever his/her grade, this prize, the DM, should be an automatic for the SM at Oban and Inverness.
Now the numbers. It seems to me that taking the qualifying arrangements as announced on Tuesday we could, barring doublers, have 33 contenders for 25 places at the Northern Meeting (their usual intake) and 28 at the Argyllshire.
Six SM prizewinners from the previous year, 12, at a guess, A minuses, then 15 automatic qualifiers from the listed events = 33.
The hope must be that there will be repeat winners and the league placing system kicks in.
After all of this effort we don't want to have to call on the grading committee to prune the 33 down to 25 or 28 do we?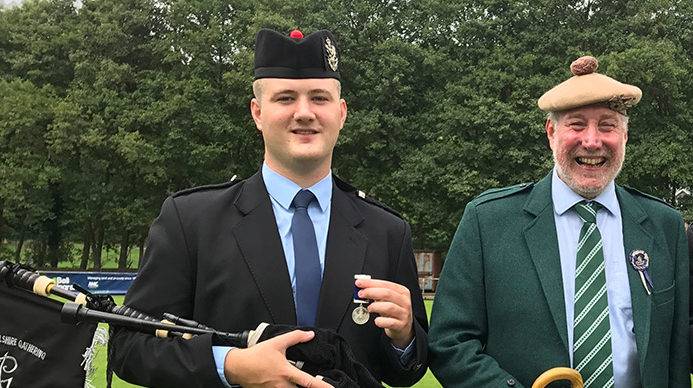 Another angle…..I am Hamish McTavish and I win the B grade piobaireachd at the Duncan Johnstone early in the year.
Do I now feel the need to play at the other qualifiers? Indeed, should I be allowed to?
If subsequently successful at the Highlands & Islands or Rosneath say, couldn't I be denying someone else a crack at Oban and Inverness? I've just bumped them down the qualifying league after all.
Worried about his popularity, maybe Hamish will keep his set tunes sharp by restricting his playing to the smaller games.
Sadly, they don't figure in any of the above but maybe next summer they will get an unexpected and much needed fillip from our Hamish and other early SM qualifiers.

My final thought is this: what if a piper does not wish to be in the Competing Pipers' Association? Is he effectively barred from the two major championships?
A closed shop is never a healthy thing and I hope Oban and Inverness still have room for the quality player who just wants to do their own thing.