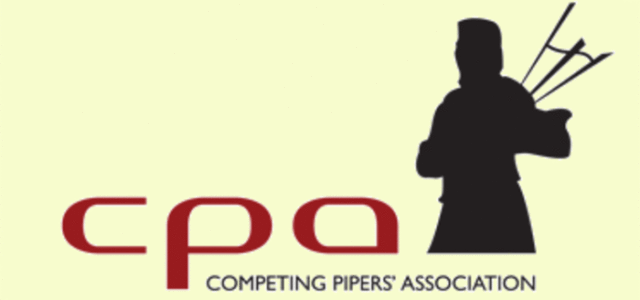 After considerable pressure from their membership, the Competing Pipers Association and the promoters of the Argyllshire Gathering and Northern Meeting have rethought their Silver Medal qualiying rules for 2019/2020.
The main criticism of the original plan announced only two weeks ago was the lack of consultation before decisions were taken and also the absence of any qualifying event in the southern hemisphere. Read our earlier story here.
These now seem to have been addressed. Here is the CPA statement in full:
In response to a number of issues there has been an update to the qualifying procedure for the 2019 qualifying for 2020 Silver Medals. Please read on for the announcement:

Following the announcement by the Competing Pipers' Association at the end of November, there have been a number of issues raised by members of the association about the spread of events globally and challenges this presents.
---
[wds id="2″]
---
In response to this, the committee have been working behind the scenes to address a number of these issues and can now announce some final changes to the events that will act as qualifying events.
All these events will be qualifying events run in 2019 for the Silver Medal events in 2020.

The first change is that in 2019 Kansas City qualifier will not go ahead.
It was felt that it was too short notice to make changes to the schedule there to include an event that all candidates for the places can compete in, due to the present rules of their current events.
However there are three new events which will act as qualifiers for winners. These are:

1) An event run by EUSPBA over the Metro Cup weekend in February 2019

2) A PPBSO run event on Friday 7th June as part of Georgetown Highland Games
3) A New Zealand event which will be around the 2nd last weekend of October
These events will be run by organising bodies in the area, entries will be taken through them, so all questions should go to them for further details of the events.

To clarify the full process, there are four ways players can qualify for the Silver Medal in 2020:
1) Silver Medal placed competitors from the previous year
2) A- players
3) Winners of B Graded Contests throughout the summer
4) B Grade League table placings

The qualifying events are now: Duncan Johnstone, Metro Cup Event, BC Indoors, Highlands and Islands, Blair Atholl, Georgetown event, Roseneath
Inveraray, Perth, MacGregor Memorial (AG), Cowal, Blairgowrie, Captain John MacLellan Memorial, New Zealand Event, London Championships.
Once these events have been run and winners announced, the remaining spots will be made up from league table positions, with points gained throughout the year going towards these final standings.
The overseas events placings will be included in these league table points.
The Competing Pipers Association is run by a voluntary committee for its members.
They take on board input from members and feel that they have listened in this instance.
The committee would encourage all members to attend the major meeting of all members, which is scheduled each year between Oban and Inverness to ensure that maximum numbers can attend, as this meeting is the major touchstone with everyone.
If you cannot attend, they would encourage you read the minutes which are posted on the website, as this will allow you to see proposed changes for the year and major new updates like these changes, which were discussed at this year's AGM event.

If you have any questions, please reply to this email or send it to secretary@competingpipers.com

Any reader who wishes to comment can do so below.
---