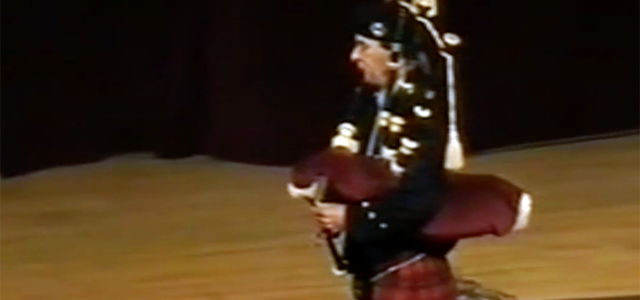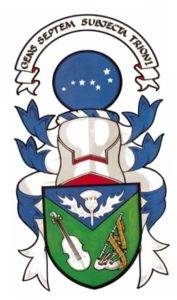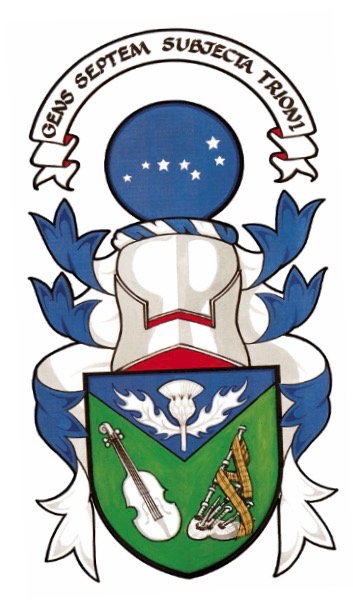 In the second of our unique videos from the 1995 Northern Meeting we see and hear performances from P/M Gordon Walker, Donald MacPhee, Angus MacColl and the late Gordon Duncan, writes the Editor.
P/M Walker and Donald are captured performing in the Former Winners' March, Strathspey and Reel at Inverness to a packed Eden Court Theatre.
What a pleasure it is to see and hear Gordon. Dressed immaculately, he plays brilliantly. Note the lift and expression in his marches and strathspeys. There may have been a slight rushing in the final reel but unless you have stood on that main auditorium stage for the 'big' MSR, hold your wheesht as we say.
Gordon's tunes are Clan MacColl by John MacColl, the Braes of Castle Grant (third and fourth parts by P/M GS McLennan), Shepherd's Crook, Piper's Bonnet, Smith of Chilliechassie and P/M Donald MacLeod's Cockerel in the Creel.
The Argyllshire Gathering and Northern Meeting Former Winners' MSR titles are the most sought after ceol beag prizes in world piping; most can only imagine the pressure up there in front of that crowd.
Let us hope it is not too long before Gordon is once more treading the boards and setting such a high standard for dress, deportment – and piping.
Big Donald plays superbly too and demonstrates all his technical and rhythmical skill – he is the finest Highland dance piper around so you can see where he gets the latter from.
As P/M Donald MacLeod used to say, playing for dancing is the best possible training for the performance of strathspeys, reels, jigs. Donald's tunes are Highland Wedding, Colin Thomson, Tulloch Gorm, Delvinside, GS's Little Cascade and Miss Proud.
---
Then it is on to the gifted Angus MacColl, like Gordon and Donald, still at the top of his game 23 years on. Angus is competing in the Clasp for former winners of the Gold Medal.
He plays part of the Lament for Ronald MacDonald of Morar in elegant fashion. Maybe the pipe is not as good as the one he plays today, but I found it still came across well despite the vicissitudes of the microphone on the video camera.
The top picture is taken from the video and shows Angus on stage mid tune.
Finally we have the late Gordon Duncan with a spirited rendition of Tulloch Gorm and MacAllister's Dirk in the Strathspey & Reel filmed in Eden Court's stall foyer.
In all a thoroughly enjoyable 26 minute reprise of solo piping from all those years ago and we must once again thank Owen Nash for being there and recording these master pipers for posterity.
---