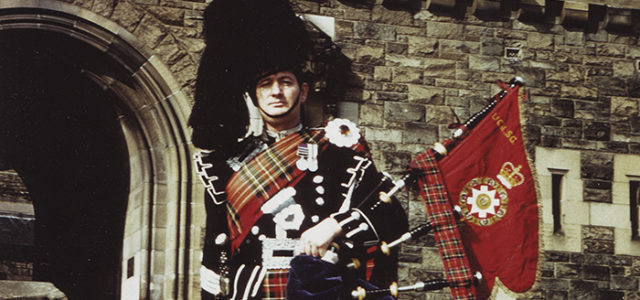 The World Solo Drumming coverage last weekend precluded our celebrating the memory of the late P/M Angus MacDonald who would have been 80 last Saturday. Here is an obituary from the Guardian newspaper which appeared shortly after his death in June 1999…..
Few Highland bagpipers have more persuasively or widely exemplified the highest expressions of their art than Pipe Major Angus MacDonald, who has died aged 60. 
Steeped in the military traditions of piping from boyhood, his melodic compositions have crossed from the repertoires of Army pipe bands and solo pipers into those of contemporary folk and ceilidh bands.
When Glasgow-based Lismor Records launched its World's Greatest Pipers series he was the first piper to be featured and the album remains an international benchmark of recorded solo pipe music.
Born in Cardonald, Glasgow, Angus MacDonald had his first lessons from his father, former Cameron Highlander Alexander ('Alick') MacDonald, who, in his day, was a well-known Glasgow Police pipe-band piper.
Aged 11, Angus enrolled at Queen Victoria school, Dunblane, which modelled its organisation and disciplines on military lines. He became boy pipe major in the school pipe band and an able Highland dancer.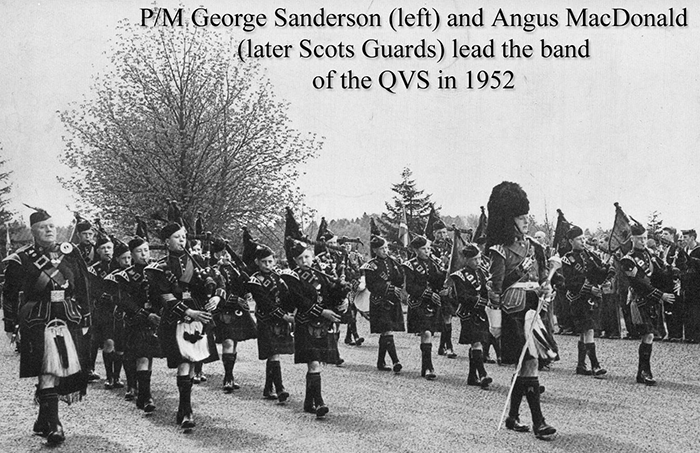 In 1953, aged 15, he enlisted in the 1st Battalion, Scots Guards, where he was tutored by some of the finest Army pipers of the day, including Pipe Major Alexander MacDonald, the Queen's personal piper. His 27-year military career took him to Europe, Asia and Africa, during which time he was promoted from Lance Corporal in 1957 to Pipe Major, and Queen's household piper in 1965.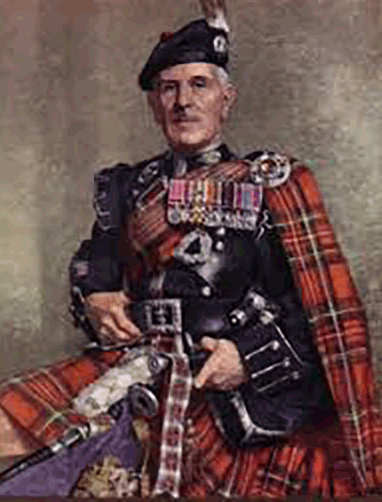 From 1974, he also piped with the prestigious and much-travelled civilian British Caledonian Airways Pipe Band (now the Scottish Power Pipe Band). In 1993, in a new foreword to 'The Piper In Peace And War' by CA Malcolm, he wrote: 'Pipers from Scottish regiments have been, and still are, some of the best ambassadors this country has.'
In 1980, after several other postings, MacDonald was made senior instructor at the Army School of Bagpipe Music and personal piper to the General Officer Commanding and Governor, Edinburgh Castle.
After retiring from the Army in 1983, he taught in Oman and the United States before joining the College of Piping in Glasgow. In 1996, he became senior instructor at the Piping Centre. He would advise aspiring young pipers to get themselves a good set of pipes, then to practise relentlessly: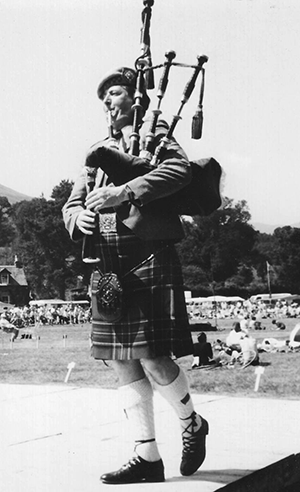 'The instrument is paramount. Then get down to hard practice. First, we learn the tunes by heart; no music in sight. Make time to do it well, or leave competition alone.' His students speak of his gift for setting demanding standards in ways that made anything less inconceivable.
MacDonald was also a leading figure on the Scottish solo competition circuit between 1960 and 1982, when he won almost all of piping's most prestigious laurels. In recent years, he acquired further stature as a judge at the highest levels of competition in solo piping.
He published two books of compositions and a third was in preparation at the time of his death. He also helped to compile and edit the popular Scots Guards collection of tunes.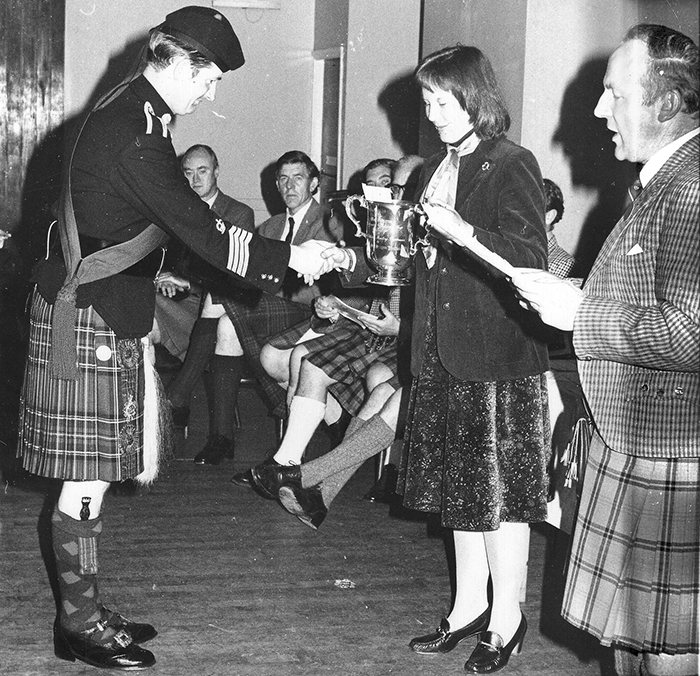 Despite terminal illness, Angus MacDonald lost none of his indomitable spirit and humour. When old friends visited him shortly before his death, he produced a fine bottle of malt whisky and poured a dram.
'Good health to you Angus', one of the visitors heard himself unthinkingly say. Angus broke the uncomfortable moment with a grin and a twinkle of the eye: 'Only you'd come all the way from London, drink my whisky and wish me 'good health' when I'm dying.'
His marriage ended in divorce and he is survived by his sister Ella, daughter Fiona and grandson Kieran.
•Angus MacDonald, piper, born October 20,1938; died, June 25,1999.
• We would welcome any reminiscences from readers who would like to share their stories about Angus with the rest of the piping world.
---
[wds id="2″]