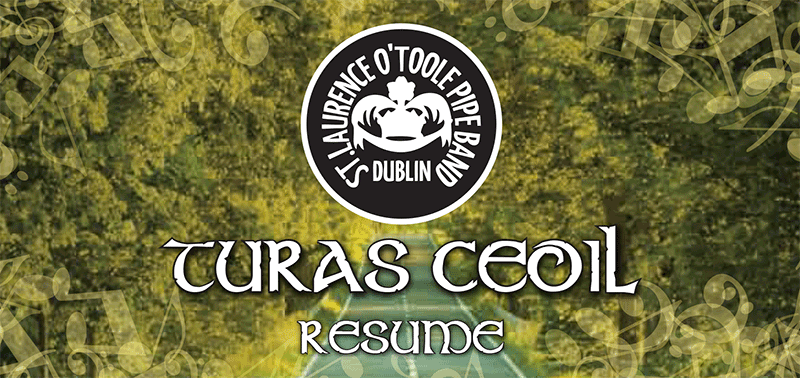 The current European and Scottish Pipe Band Champions St Laurence O'Toole Pipe Band from Dublin have sent this….

On Saturday 27th April 2019, St. Laurence O'Toole Pipe Band will once again take to the Armagh City
Hotel stage to showcase their critically acclaimed concert 'Turas Ceoil'.
Having performed the concert to a sellout crowd of over 2,100 people last August, the show has received many rave reviews. Following numerous enquiries, SLOT have decided to bring the show to Ireland.
'We really didn't expect the huge levels of appreciation we have received following our show last August', says P/M Alen Tully, 'We've had an unbelievable amount of enquiries about whether we may ever put the show on again, surprisingly from some people who were at the show and also from many who couldn't make it across to Glasgow for the original. 

'Considering we have all the material still in our repertoire, we felt it would be a great opportunity to perform it once more for our followers who missed out or even for those who would like to experience it for a second time.'
The band have confirmed that Coda, the 7 piece male vocal group will also be joining them, while many of the other accompanying musicians will also be there. 
---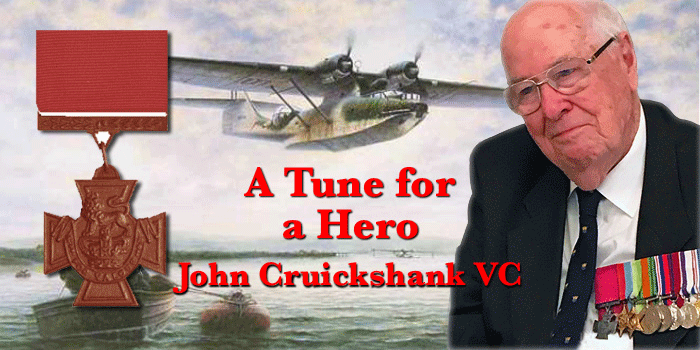 ---
'We will freshen the show a little so that for anyone who has seen the original will have a surprise or two, however the majority will be the same as the last one,' says P/M Tully.
Armagh City Hotel holds up to 1,000 people and the band are expecting it to sell out fast. 
'Given how quick the last concert sold out and the level of interest already in this show, we would anticipate these tickets to sell out pretty quickly. 
'We know there were a number of disappointed people last time around who left it too late to get their tickets, so we would encourage people not to leave it so late this time!' says P/M Tully.
Tickets for Turas Ceoil – Live in Ireland, go on sale on Thursday 18th October and will be available initially online through the band's portal on ticket retailer, Tito. Please visit the link below to book online :
https://ti.to/st-laurence-o-toole-pipe-band/turas-ceoil-resume-live-in-ireland
There will also be a limited number of physical tickets that can be obtained from band members or at the Armagh City Hotel and these will be available from Monday 22nd October. Tickets are priced at £17 each which includes a £2 booking fee. 
For additional information contact the band at turas_ceoil@slotpb.com
• Read a review of last summer's concert in Glasgow here.
---
[wds id="2″]