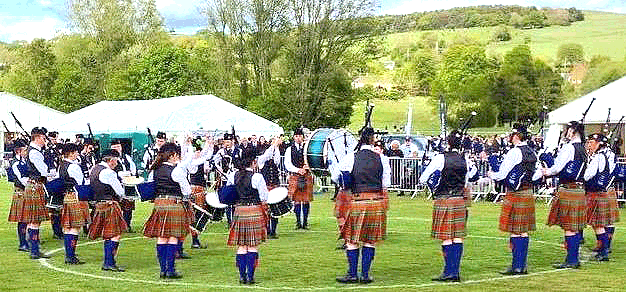 The band has sent this….
Oban Pipe Band is delighted to announce the new leadership appointments of Daniel Johnstone and Alan Irvine with immediate effect. 
Daniel is taking the reigns as Pipe Major, whilst Alan will be undertaking the role of Lead Drummer. Daniel, 29, is from Oban and has been piping from a very young age. He was initially taught under the instruction of P/M Ronnie Lawrie, then Angus D MacColl. After some very successful years in the Junior Solo events, Daniel joined the Army. The past 8 years he has been touring the world Piping and competing with the 4 Scots (Highlanders). He now resides in Taynuilt, by Oban. 
Daniel has been quick to make the appointment of his Pipe Sergeant, James Rosie. James will be joining the band, having played the previous 8 competitive seasons with Glasgow Police Pipe Band. His Grade One experience will be a welcome addition to the piping ranks. 
Alan hails from Bangor, Northern Ireland, and takes the opportunity to lead the drumming at Oban Pipe Band having recently moved to Fort William. Alan has had 20 seasons with the Boghall & Bathgate Pipe Band. He started off under the leadership of Tom Brown in Grade Two and from 2002, progressed to play under Gordon Brown in Grade One. He served for several years in the band's committee and steps down as Vice President. Fundraising has always been a key focus and he has been able to combine his career as a Wine Development Manager with Wine events for the Band. Page 2 
---
---
Youth development has been a very important part of Alan's career, having assisted Tom & Gordon with the impressive Boghall Novice & Juvenile set up through the years. 
The Oban band returned to competition in 2011 under the stewardship of P/M Euan Dewar and L/D Bobbie Davie, gaining promotion from Grade 3A to Grade 2 in their first season back on the competitive circuit. They led the band to several excellent results in their 6 years at the helm, notably the Grade 3A World Championship in 2011. The band wishes to thank Euan and Bobbie for their efforts since taking over OPB and re-establishing it in Grade 2. 
Oban decided to take a year out of competitive action in 2018, whilst carefully looking to appoint the right successors to take the band forward. It was a process that took a great deal of consideration and the band is extremely happy with the outcome.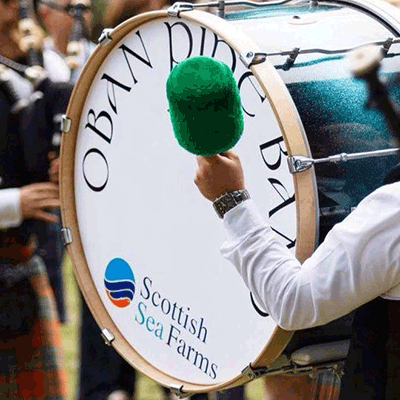 The band have new members signed up for the forthcoming season, whilst importantly retaining a wealth of the existing players. They are always on the lookout for available players too. The first practice will be on Sunday 23rd September. 
Should any experienced players wish to contact the band about joining or coming along on the 23rd, please feel free to get in touch with Daniel or Alan on their details listed below. 
Daniel Johnstone – johnstonedaniel@aol.com 
Alan Irvine – alan.irvine@blueyonder.co.uk
---
[wds id="2″]