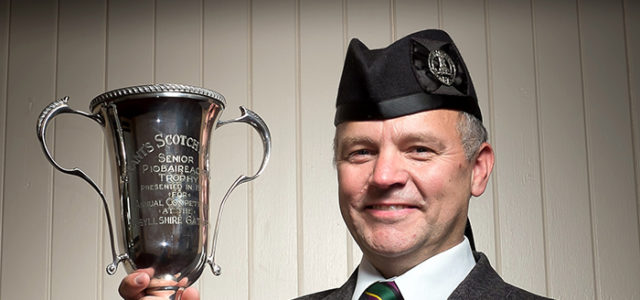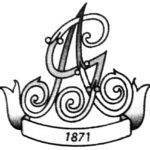 Oh the tears, the happiness…..there was the new Gold Medallist Stuart Easton crying his eyes out, consoled, (consoled!) by his Kiwi colleagues. Stuart had just phoned home to tell his wife that all that travel and expense had been worth it. He was a Gold Medallist. 
Mid sob Stuart was able to blurt out a few words: 'I've worked so hard for this' sniff, 'I can't believe it', sniff, 'it's what you dream of as a piper', sniff, 'and it's my son's third birthday today too', double sniff.
All I can say Stuart is that you thoroughly deserved it. I heard the last few tunes in the medal and Stuart's was one of them. He played the Piobaireachd Society setting of the Brother's Lament on a quality instrument – and of course the finger work was a given. He managed too to keep on track with his phrasing despite the imbalanced nature of the edited version of this tune from the original in the John Smith MS.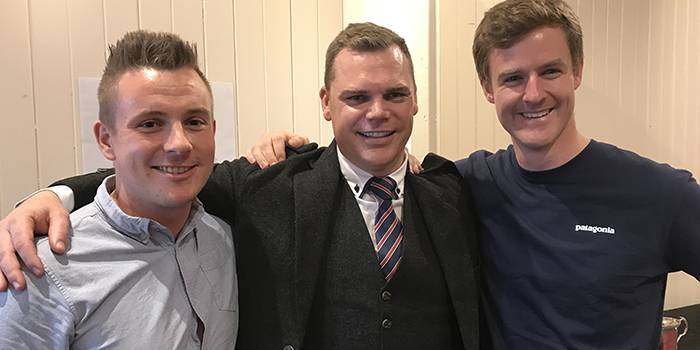 Another tune I heard in the Medal was that of Dr Peter McCalister. He played the Young Laird of Dungallon's Salute on what must have been one of the best, if not the best, bagpipes in the competition. It fitted the small theatre at the Corran Halls to perfection and that effortless high G charmed everyone who heard it. On the downside Peter didn't quite get the music into variation 1 and he insisted on a 6/8 treatment of the taorluath which took away from the melodic theme. No matter Peter can be well pleased with his prize.
I heard one other tune in this competition, that of Cameron Drummond. He played War or Peace. The pipe was good but he just could not make sense of the variations and the returns to the ground in his chosen setting – and he insisted on stressing the B in the D taorluaths a mach from the ground onwards when, as the variations tell us, the theme note is D.
To the Senior Piobaireachd sponsored by the William Grant Foundation. As everyone who follows Piping Press knows by now, the winner was Stuart Liddell. After he finished Angus MacPherson's Salute to the Cairn at Borreraig, I wrote in my book 'the winner'. How could I be so confident? Well, when you are confronted by a master piper in full control of his instrument, his technique and, more than anything, the timing and subtlety necessary to bring out the best in this and any piobaireachd, you just know you are on a winner.
---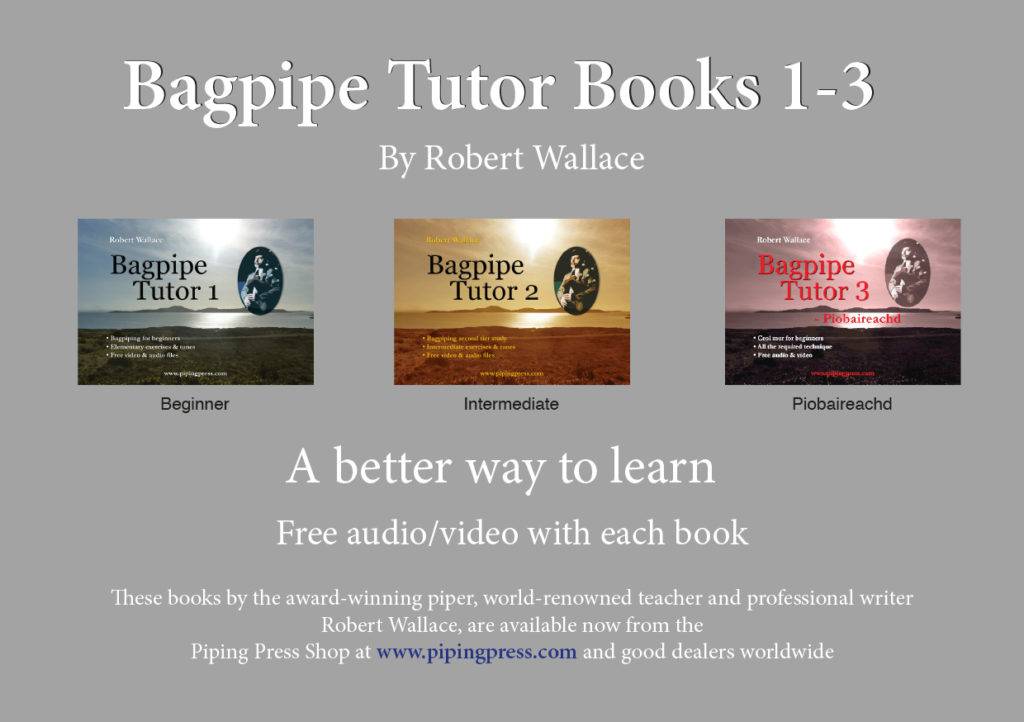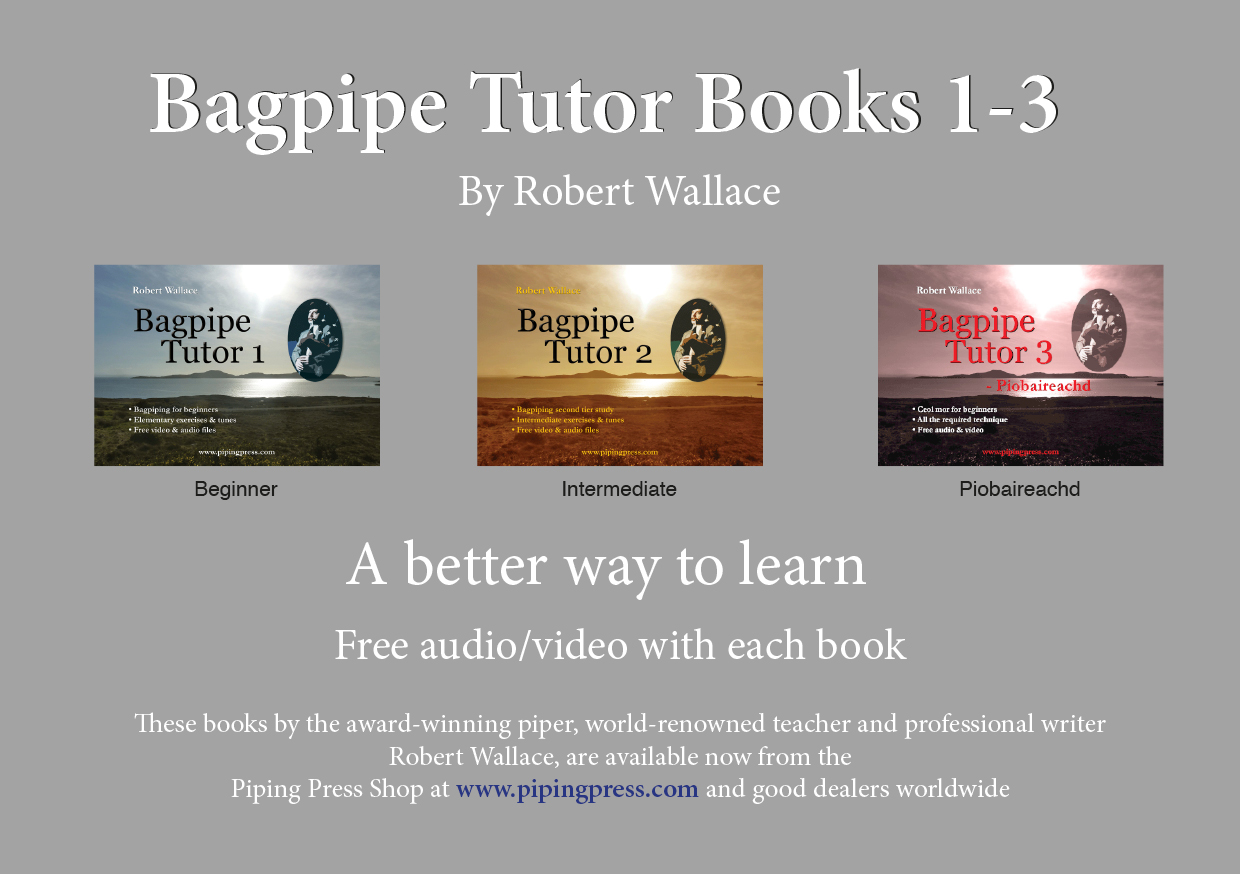 ---
It was truly remarkable how Stuart could, four days earlier, lead his band, Inveraray and District, to second place in the Worlds Grade 1 and then turn up at Oban ready to rock the solo world with such a polished piece of music. I don't use the term master piper lightly. Stuart Liddell belongs in that exalted club have no doubt.
In an interview for the BBC, kindly passed on by my journalist colleague Erik Spence, Stuart spoke briefly of his win: 'It is a great feeling right enough because you are up against the cream of solo piping and they are at their very best. So to come out on top is a great privilege and an honour. Today I played Salute to the Cairn at Borreraig. It is a relatively new tune, in fact all the set tunes this year are quite unfamiliar so the challenge was to make something of them.'
Does it get any easier? 'It certainly doesn't get easier. The feeling before you go on, the nervousness is still there – though I think it is important to have that. And the pipes; it will always be a challenge to keep them as good as you can get them.'
Do you prefer pipe bands or solos? 'It's a switch for me. The Worlds has just been four days ago so it is a quick turnaround. I love the bands but now the season is all but over it is full steam ahead with the solo piping. I love both.'
Here is a full length image of a beautiful study of Stuart with the William Grant Senior Piobaireachd Trophy. It is courtesy Derek Maxwell and the William Grant Foundation: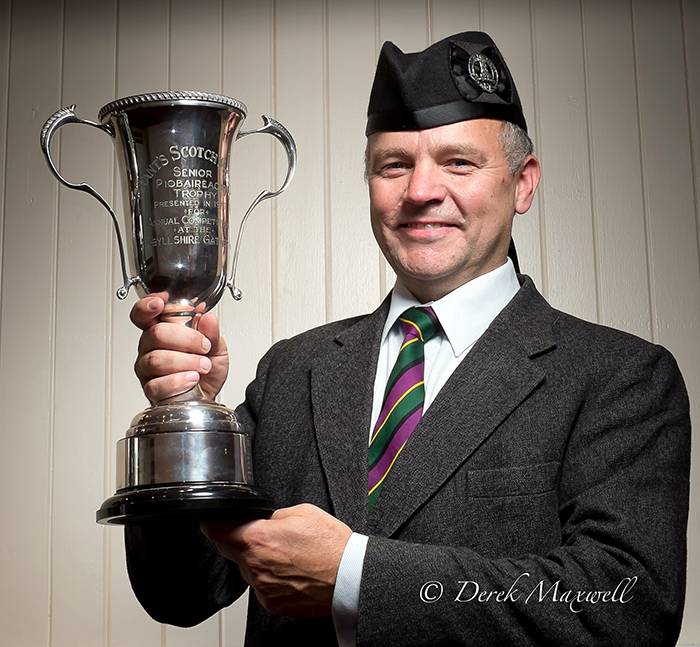 Posting results meant that I missed Angus MacColl but through the door I heard a quality instrument which lost its slightly flat high A as he progressed confidently through Good Health to You Donald. I did hear Callum Beaumont, fresh from his success with Dollar Academy juveniles at the Worlds. Mrs Smith's Salute was his tune. He didn't quite get the phrasing right but the technique and pipe saw him through to fourth prize. John Angus Smith had the best pipe I have heard from him for some time. He then put it out and didn't quite catch it again. This, I think, unsettled him and he was a little too forceful with Sir James MacDonald of the Isles.
I don't think the double taps in the Red Hand in the MacDonald's Arms work. It is very difficult to convey the correct rhythm playing the low A strikes this way and it was a constant hindrance to Ian K MacDonald in his presentation. Others may have been similarly afflicted. Bruce Gandy just didn't get going in Salute to the Cairn and Iain Speirs tried manfully with Farewell to the Queen's Ferry before calling it a day. Not Captain John's best tune I fear. Glenn Brown missed a variation singling in an otherwise sprightly Sir James. Craig Sutherland also struggled with 'the Queen's Ferry' – and with a tack which protruded through the floor and attached itself to the sole of his brogue. This mid-tune. Eventually extricating himself, Craig gave up a few minutes later.
A few hours on and we learned of Darach Urquhart's success in the Silver Medal – a very popular win this for a piper who deserves to be playing in the upper echelons of solo piping. Finally, late at night the Argyllshire joust continued with Angus MacColl this time getting ahead of Stuart Liddell in the 'big' MSR. A good crowd in for this and it was pleasing to see pipe band adjudicators Nat Russell and Sam Young, fresh from the Worlds, in the audience.
In all a super day of piping all masterminded by Torquil Telfer and his team of volunteers. It is now time to head off for the parade to the games where Gold Medallist Stuart Easton will lead the march to the field. Stay tuned for light music results as we get them.
• Full results from Day 1 here.
---
[wds id="2″]