To the Highlands & Islands contest at Oban tonight for a spot of judging. I'll publish the results as soon as I have them tomorrow evening so stay tuned for that.
There is a good entry in all events and my fellow adjudicators, in no particular order, are Iain MacFadyen, Andrew Wright, Ronald MacShannon, Stuart Shedden, Neil Mulvie, Ian McLellan and Walter Cowan. The juniors will be in good hands with the likes of Gordon Walker and Callum Beaumont on the pencil.
---
A few students have asked  where they can find my instructional mp3s made available to the College of Piping when I was involved there. They can now be found in the ppresshop grouped together in the following categories:
MacCrimmon Piobaireachd and Classic Piobaireachd Vols. 1 – 3.
There are also categories for ceol beag and these will be added to in the near future. Each recording is done on the practice chanter. The ceol mor has the tunes played in their entirety using circular breathing. This uninterrupted method allows the student to play along and learn how the tunes might be phrased and at a suggested tempo. The light music recordings have each tune played slowly at practice tempo and then at a speed closer to what should be attempted on the bagpipe.
---
Interest in the New England Academy of Piping June 24 – 28 continues to grow and a new course completion certificate (above) has been produced for presentation to each student. Plans are already underway for 2016 when it is hoped a drumming instructor will be added to the faculty.
---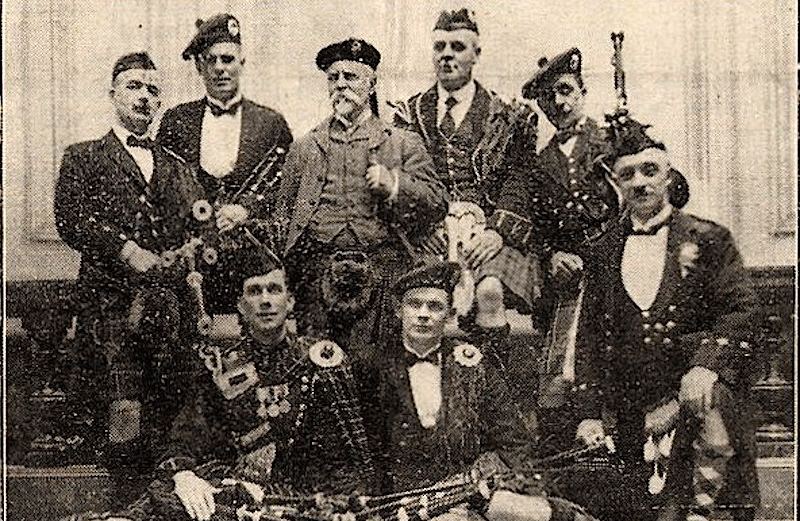 The Scottish Pipers Association have begun a recruitment drive and have re-issued their membership form.
SPA New Membership application 2015
If you can, please support this worthwhile association, an association with a history stretching back to even before President Tom Johnstone was a boy – and that's some distance in years. The SPA meets the first Friday of every month at the College of Piping and members enjoy good company and a few tunes together. Everyone is encouraged to play in a relaxed atmosphere. The Association runs a series of competitions for all levels of pipers: Juvenile, Adult Amateur and Veterans and Professional. The entry form for the Junior competition can be found here. There has been a slight increase in entry fees to cover running costs.
The Association is considering running its popular Knockout Competition beginning in the autumn and this will probably feature some of the best young professional pipers currently on the scene.
---
Excitement is building towards the start of the pipe band season next weekend with the major championships not too far away now. The draw is already out for the British at Bathgate on May 30th (note the new venue) and the UK Championship in Belfast on June 13 will be held at RSPBA HQ on Wednesday and announced immediately afterwards. The adjudicators for both are as follows:
Championship Judging Allocations 2015 – Issue 1, 7th February 2015

Grades and Adjudicators

. . . . . . . . . . . . . . . . . . . . . . . . . . . . . . . . . . . . . . . . . . . . . . . . . . . . . . . . . . . . . . . . . 

NJ / 4B

4A / 3A

4BH2 / 3B

4BH1 / 2

1 / Juv

British

P1

MacPhee

Hunt

Shaw

Edgar

Garrett

30th May

P2

J Wilson

Ronaldson

Pollock

Semple

G Wilson

Reserve

D

Dinsdale

MacInnes

Craig

Black

Steele

Mordaunt

E

Sloane

Baxter

Snaddon

Noble

Hucheon

DM

H Finlay and A McBride

. . . . . . . . . . . . . . . . . . . . . . . . . . . . . . . . . . . . . . . . . . . . . . . . . . . . . . . . . . . . . . . . . 

NJ / 4B

4A / 3A

4BH2 / 3B

4BH1 / 2

1 / Juv

UK

P1

Campbell

J Wilson

Wood

Garrett

Stevenson

13th June

P2

Mathieson

T Brown

Moffett

G Wilson

Semple

Reserve

D

H Russell

Dinsdale

D Brown

Steele

Parkes

Ronaldson

E

Noble

Moles

Baxter

Lawrie

Mordaunt

DM

G Aicken and R Young