I'm building a database of Gold Medallists and it can be viewed here. Still to do Northern Meeting. I am trying to include as many of the tunes played by the winners as possible and would appeal to readers to send me on the names of tunes for inclusion, as many as they can remember. Please email them to
pipingpress@gmail.com
**
To the John MacLellan Memorial competition tomorrow for a spot of judging. Will have results here ASAP and then a report to follow soon thereafter. Very healthy entry of 25 in the B Grade piob. but a rather modest 10 in the P&A. Time more of the big names started supporting what is a very good,  efficiently run contest. Edinburgh needs a solo high point in the calendar.
---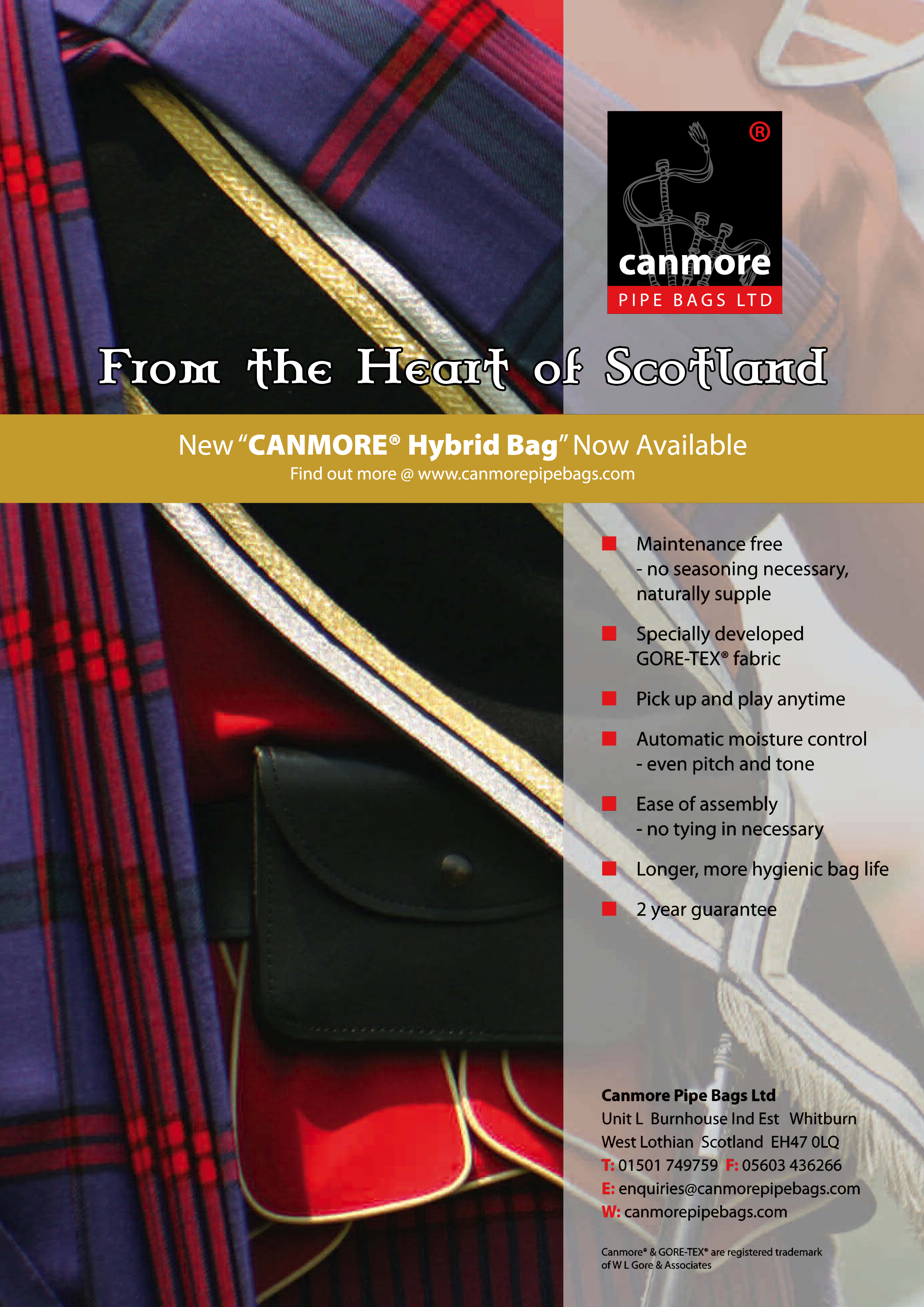 ---
The poll on the Telegraph article yielded the following response:

The Telegraph should apologise to the pipe band community: 81%
Pipers and Pipe Bands should boycott this paper: 12%
Stay calm, say nothing and carry on playing: 7% 
I'll drop a line to the Editor and see what response we get. Don't hold your breath.
**
The poll on Highland Dress:
Yes, I think it is better for the audience if the piper is smart: 64%
It depends on the circumstances and the occasion: 24%
It should be left to the piper to decide what he/she wears: 7%
I couldn't care less: 6%
So there you have it: smart seems to be the way forward and for those wondering how to look the part I'll re-run the article Bill Blacklaw did in the Piper Press all those years back. Check soon. Gordon Walker has made a perfectly reasonable response to Bill's pipingpress.com article and it can be read here.
**
Yves Tyson, France, has written: 'If we dare to compare, violins and bagpipes, plenty of instruments are now in museum but the main difference between them is that the violins in museum can be played from time to time and come back to life again under the hands of experts or professional players. The Italians say : it is important to keep them alive by playing them very often in order to hear the sound they can produce and to get them in good playing conditions. One other advantage is to advertise in advance when and at what time the instrument would be seen and heard by museum visitors. It gives a good deal to the museum which registers more visitors than usual. What about the old pipes sleeping in Scottish museums ? Bagpipe making since the 18th century and especially the golden age of 19th century when MacDougall, Glen, Henderson, Hutcheon, Robertson, Center, Thow bagpipes to name few of them sounded everywhere indoor and outdoor are now sleeping behind glass windows in various museums. Why not give them a new life ? It is simple and easy to do. First a complete checkup of the instrument, a new bag (leather is better), new cane reeds made, and a choice of chanters with low pitch. Secondly, find good performers to let them play on the stage. These bagpipes should be laid to renown pipers who are all former competitors and former winners of great competition of Ceol Mor and be played for recitals, broadcast recording or annual conference or other events. I am sure that amateur pipers and public will be greatly interested to hear the sound of such bagpipes in action and the quality of old pipes making could be debated endless. The pipes of John Ban MacKenzie made by himself but how many people did listen to them and can give their impression about the sound? If a bagpipe is no more sounded, it will die and become no more a musical instrument but an inert piece of wood.'
You make a very good point Yves. I have always believed that good sets of pipes should be played, not hung over fireplaces or stuffed in cardboard boxes under beds – or left in glass cases in museums. The difficulties of ownerships and permissions always come into it and some very old sets might disintegrate and crack with the exposure to moisture etc. would be interested to hear what others think.
**
The MacCrimmon section of my piobaireachd downloads is almost complete. Will upload other tunes in due course. If the tune needed is not listed please email.
*
Peter McCalister has sent this: