Piobaireachd Controversy – A Response
By Duncan Watson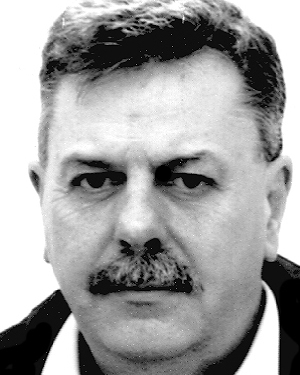 Re your post, I have read it and wish to respond, but where to start?
Piobaireachd/ceol mor connecting with people who do not have a playing knowledge or interest? This has always been a subject which players of ceol mor have struggled with. If it was not for competition and the persons who put study into this odd music I doubt if it would be played at all. The fact that I have always believed it to be a minority interest does not devalue it. Was piobaireachd ever the music of the 'masses', of the majority of the people of Scotland. I often doubt that to be the case.
There are certain aspects of the 'cadence'within 'this species of music' (as one compiler once referred to piobaireachd) which may be identified as similar to passages in Gaelic or Highland music. Of course this should not be, and is not, a surprise. However, how common were the tunes in the form we have them played to the 'masses' is something we will never know.
There are bits of tunes which have maybe been sung and then developed into fairly large pieces. The Gathering of Clan Chattan is an example. The GDE triplet variation is reminiscent of a nursery rhyme we heard and learned at school. Was this (the nursery rhyme) derived from the variation of the tune or was the tune in some way developed from the rhyme?
The study of the old sources can, and does, cause confusion. For obvious reasons of timing, the Campbell Canntaireachd [CC], does not tell us all we want to know. The difference between the works of Donald MacDonald and the CC is very significant – right and wrong does not come into it. The tune, the Massacre of Glencoe, is produced in both sources, and while the melody is obviously the same, the tune is presented in a completely different way, irrespective of whether the introduction of what we term cadence motifs are considered.
Cultural influences; getting immersed in the culture of the music; Highland DNA. All very inspiring stuff; we might even agree at times. There is a Mexican guy (his name escapes me at the moment) who is an opera singer of very high class [Placido Domingo?], one of the top people in the business, whose singing of opera does connect with people. He has obviously studied the culture surrounding the operatic aspect of music. However, while he does connect with people with his singing, I have heard him sing (on TV and recordings) and he completely baffles me musically.   Have I, or similarly ignorant people, got to study this operatic or Italian culture to get anything from his singing? Safe to say that a lot of classical music is esoteric and does not connect with many listeners. I am not suggesting that ceol mor is classical as that is another question/subject. But I have spoken in recent times to a chap who  plays the viola and he told me that he at one time played recitals at various locations in Europe and the venues varied from concert halls to large houses. On a lot of occasions the audiences claimed to have enjoyed the playing; but on many they were merely being mannerly and hadn't a clue what was going on. They made patronising comments and pretentious claims etc. which left the performer feeling very uncomfortable.
How to get the music to connect with the masses? A lot of what Ross says has an element of truth, but the notion that cultural study gives both an insight into the music and produces well-played music which connects is simplistic. There are people who are immersed in 'our' music culture and who sing and play in the most unmusical fashion, but that may just be an opinion.