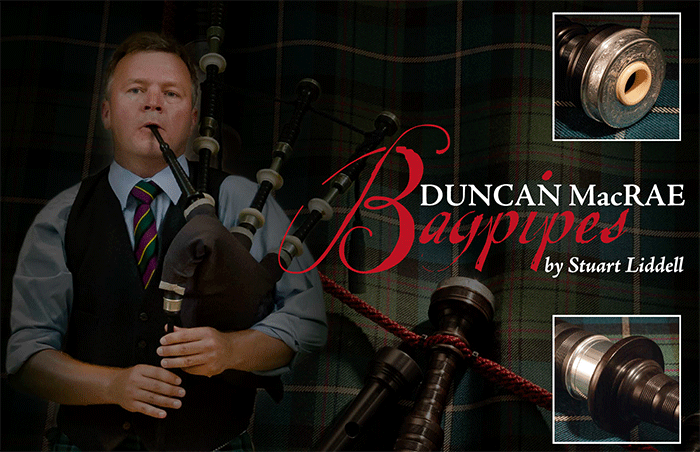 McCallum Bagpipes have sent the following….
Believe it or not it is the 5-year anniversary of the Stuart Liddell MacRae Bagpipes!
To honour this, we thought we would do something special and add to the collection with a brand new SL0 bagpipe, SL4/FN bagpipe and a MacRae practice chanter!
We have attached the price list and the link to the new professional photos we had taken of the new products to this email. Please feel free to use these photos on your websites and to share them with customers.
To launch the new products, we are running deal for any MacRae pipes ordered from now until 2020.  With any new orders for MacRae pipes we will include one of the new MacRae practice chanters for free.
If you have any questions about the new exciting MacRae products, please do not hesitate to get in contact with us.
Link to photographs of the new products below:
https://documentcloud.adobe.com/link/track?uri=urn%3Aaaid%3Ascds%3AUS%3Adf85db2b-b28d-4da4-b234-b6c65e1089da
Are you a PP advertiser? Yes? Well why not send us your promo material as McCallums have done? If not, sign up now. Reach thousands of potential customers every day and get free access to our Facebook pages with over 6,500 followers. Fill in the booking form below and start reaching the customers you never thought you had!
ppress-booking-form