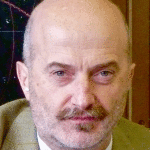 Among the responses to the articles about 2/4 marches are a well thought out letter from US piper Nick Hudson and a snappy riposte from a member of the Scottish Power band, Rory Grossart.
Rory first. It is good to see pipers in a band showing loyalty and support for their pipe major's choice of music. (Incidentally, Rory chose not to tell us that he was a piper in Scottish Power). Loyalty is a rare thing in some quarters these days; and I agree with him on the need for bands to vary their MSR repertoire. If you read my reports on the Worlds over the last 10 years you will see that it has been a constant theme. My opinion as to the quality of the Royal Scottish Pipers' Society as a tune has already been made.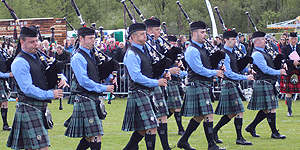 There are no rights or wrongs in tune selections for bands; if a pipe major likes a tune then he is perfectly entitled to have his band play it – but he stands or falls on the judgement of his listeners and the adjudicators as to its suitability. And when the results don't come he takes the blame. Scottish Power, one of the top band's in the world, will still be smarting after failing to collect any points at the British Championships just over a week ago, and like true champions have come out fighting, determined to re-assert themselves. That too is a good thing and worthy of them; I'm sure they'll do much better in Belfast on Saturday.
But when they sit round the table next year to review their MSRs, I'd like them to ponder this: would any serious solo piper entering for Oban or Inverness contemplate putting in the Royal Scottish Pipers' Society as one of his/her tunes? Not a chance; and Rory, a successful competing solo piper, should know this. Like Achany Glen, Mrs MacDonald of Dunacht, Lady Lever Park, all great tunes, RSPS would not cut it in the top tier.
This is the yardstick that, in my experience, has to be applied to bands playing in Grade 1. So just to get the imagination rolling, here are some suggestions that will get us away from the Lord Alex/ Highland Wedding treadmill: Marchioness of Tullibardine, Major Byng M. Wright, David Ross (Rosehall), Jeannie Carruthers, Arthur Bignold, Dugald MacColl's Farewell to France, Colin Thomson, Abercairney Highlanders, Young MacGregor, Glenfinnan Highland Gathering, Captain Carswell, MacLean of Pennycross…..and there are many, many more that deserve an airing.


To Nick. He makes some very good points regarding the varying settings of tunes. Half doublings, closed F strikes are mentioned. These were effectively eliminated from the repertoire by Willie Ross   when he standardised our ceol beag gracings in his seminal series of Books 1 -5. As was said at his retiral dinner in the 1950s, this was one of the great services that P/M Ross did for piping. Until then there was nothing but confusion as outlined above. Post Willie, gone were the C doublings with the double D gracenotes, throws were written without the additional low G gracenote, taorluaths without the 'redundant' low A. His changes were immediately accepted by pipers worldwide and that must say something for P/M Ross's authority and musical taste. It was simply the right thing to do, and all writers of pipe music since have adopted his rules. I would aver that we are the better for it. The F strike to low A? Well it is just such an ugly, unmusical slap that it should be no surprise that it is now seen as an error.
Nick's point about GS and his gracenote birls is worth mentioning. I believe these were seen as superfluous by the majority of pipers  (they are in my view) and, over time, went out of fashion. What is important is that their omission does not in any way alter the melodic flow, or delivery, of the tune. Omitting the birl in John MacFadyen of Melfort does, and therein lies the rub. John MacColl (pictured top) died in 1943. He gave lessons to my tutor RG Hardie. He was known to a young Seumas MacNeill who printed a definitive setting of the tune in his book. I think we can be sure that that setting, complete with gracenote birl in the second bar, is as MacColl intended it to be played.
---
[polldaddy poll=8911609]